Kamala Harris Cuts Back Presence In New Hampshire As Money Becomes Tight
Kamala Harris's Presidential race continues to his bumpy roads.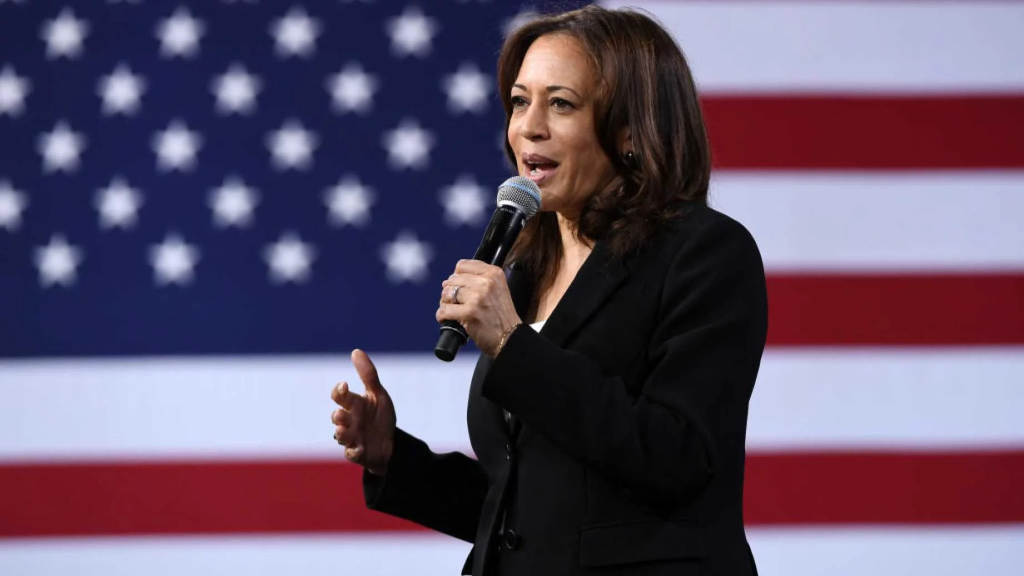 Kamala Harris's once-promising campaign for the 2020 Democratic nomination continues to run up against bad news that suggests that she may not last nearly as long as she or her supporters would like. Earlier this week, we learned that the campaign was cutting staff and salaries, now The Washington Post is reporting that Harris is closing campaign offices in New Hampshire, the first-in-the-nation primary state:
The presidential campaign of Sen. Kamala D. Harris laid off more than a dozen field organizers and shuttered three of its four offices in New Hampshire, campaign officials said Friday, amid a dramatic reorganization forced by slow fundraising and declining public support.

In another highly symbolic move, the senator from California will skip the ceremonial in-person filing of paperwork for ballot access in New Hampshire, a traditional milestone that gets heavy media coverage for presidential candidates.

She will still arrange for her name to be placed on the ballot, her advisers said.

"Sen. Harris and this team set out with one goal — to win the nomination and defeat Donald Trump in 2020," campaign spokesman Nate Evans said Friday. "To do so, the campaign has made a strategic decision to realign resources to go all-in on Iowa, resulting in office closures and staff realignments and reductions in New Hampshire."

The campaign will continue to have a presence in the first primary state, with an office open in Manchester, campaign officials said.

The announcement marks yet another setback for Harris, who launched her campaign with significant early fundraising success and a rally in Oakland, Calif., that drew more than 20,000 people. As recently as July, after the second set of presidential debates, Harris described herself as someone who was "perceived to be the front-runner."

(…)

Harris campaign manager Juan Rodriguez announced the "organizational realignment" Wednesday, citing "an in­cred­ibly competitive resource environment." In a memo to supporters, he wrote that staffers would be moved from headquarters in Baltimore, New Hampshire, Nevada and California to support the Iowa operation.

The campaign still plans a media campaign in Iowa that would cost more than $10 million, Rodriguez wrote. The campaign also plans to keep its South Carolina operation in "full force" in the hopes that Harris can make inroads among black voters who have so far given most of their support to former vice president Joe Biden.

A Harris campaign official said Friday that there was nothing yet to report about plans for the Harris Nevada staff.
After peaking in the polls in the immediate aftermath of the first Democratic debate in June, the former Attorney General and current Senator from California began to slip in the polls and has not been able to stop that slide. Currently, for example, she's polling at 4.7% in the RealClearPolitics national polling average, a significant drop from her peak shortly after the first debate, when she reached 15.9% and briefly held on to third place behind Biden and Sanders, the two frontrunners at the time. In the statewide polls, she isn't faring much better. In Iowa, the state where she appears to be concentrating her resources at this point, she's in seventh place at 3.0% after peaking over the summer at 16.0%. In Nevada, she's in fifth place at 4.5% just ahead of Pete Buttigieg. Her best performance is in South Carolina, but even there she stands at 7.0% while the rest of the field in front of her is in double digits. Even in her home state of California, she's in fourth place at 8.0% while her competition — Biden, Warren, and Sanders — are all in double digits.
Her fortunes in New Hampshire have been similarly bad since her peak after the June debate. In a poll in July from Saint Anslem College, Harris was in second place behind Joe Biden with 18% support. In the most recent poll from the same pollster, she's in fifth place at 5% The Granite State poll average shows a similar fall off. In mid-July, she was at a 14.8% average, which put her in third place just behind Bernie Sanders, who of course had won the state in 2016's primary. Today she stands at 4.7% in fifth place behind Warren, Biden, Sanders, and Buttigieg.
The second issue that Harris is facing is, as noted, a serious money problem that threatens to cause the campaign to significant problems just as we are heading into the closing months of the pre-primary part of the campaign. The best evidence of that can be seen in the fact that she raised just $11.6 million in the most recent quarter of the year, roughly the same numbers she saw in the first and second quarters of the year. More importantly, her cash-on-hand numbers were among the worst of any of the top five candidates, and that is only going to get worse if her fundraising continues to slow down.
Harris, of course, is not admitting that her campaign is in trouble, but it's fairly clear that it is. Since peaking in the wake of the first debate — a peak that was completely due to what amounted to a cheap shot she took at former Vice-President Biden over an issue that is unrelated to the campaign — she has declined precipitously. In part that is due to the fact that other candidates, specifically Elizabeth Warren and Pete Buttigieg, have proven to be more adept campaigners. It's also due, though to the fact that she herself has not been a good candidate. She's basically been a non-entity in each of the debates since June and hasn't really done anything to capture attention on the campaign trail.
Harris's campaign is insisting that this latest move isn't a concession that the end is near, and states that she will continue her focus on the Iowa Caucus in the apparent hope that a surprising performance there can revive her campaign. During that same summer period when she was soaring nationwide, Harris hit 14.7% in the polling average in the Hawkeye State, which put her in third place behind Biden and Sanders. Now she stands, as I stated above, in fifth place at 4.7%. It's safe to say that if she doesn't finish in the top three in Iowa, her campaign is basically dead. Even if she does, though, it's unclear that she'll be able to capitalize off of it in New Hampshire now that she's cutting back her resources in the state.
It's possible that Harris will bounce back, of course. Other candidates have gone through a financial crisis only to get past it and go on, although few of such candidates have won out in the end. Whether Harris can do that, or whether this is just another sign of what appears to be a dying campaign is something we'll have to wait to unfold.