Is The American Public Persuadable On Impeachment? Maybe.
Right now, polling indicates that the American public is reluctant to support impeachment of the President but it's possible that could change.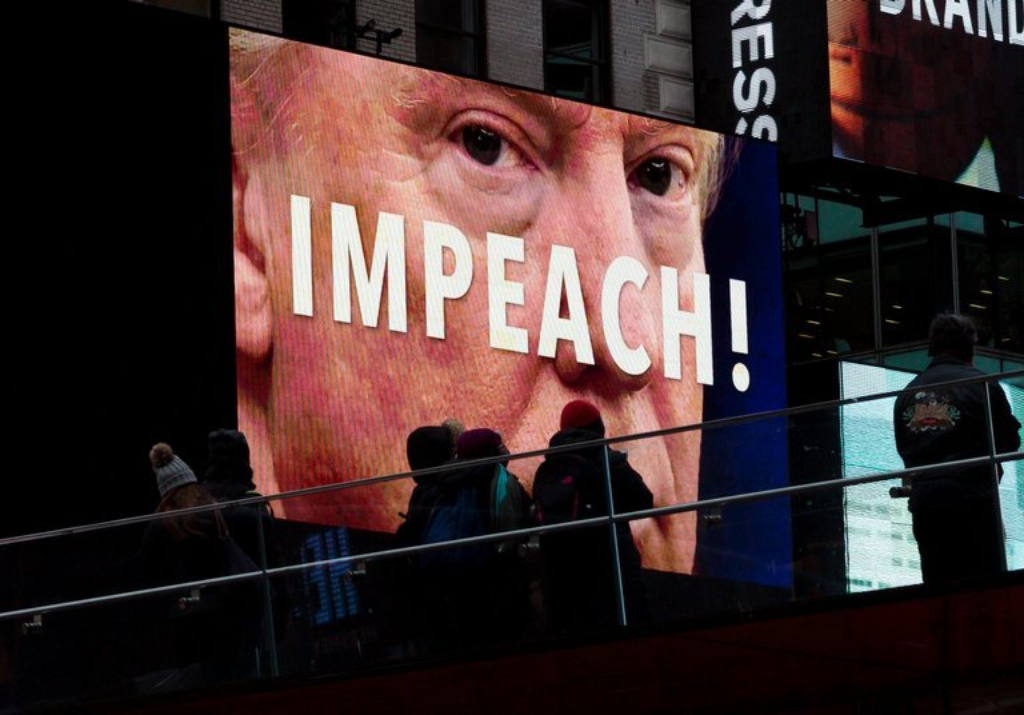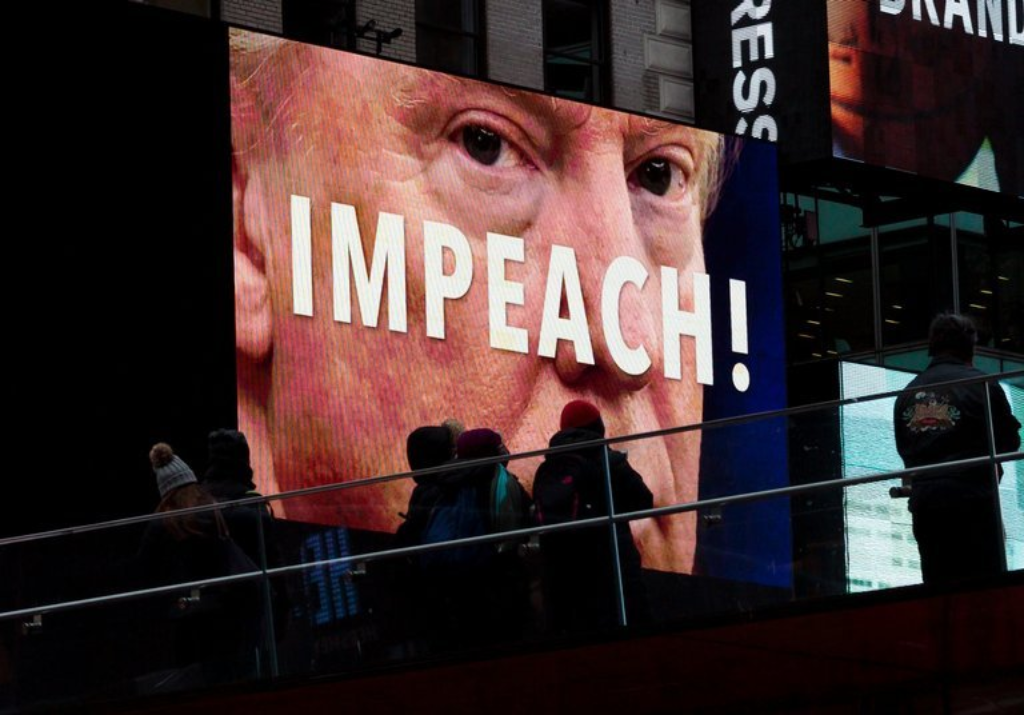 As I have noted in a recent post, polls have shown that the American public is skeptical about the idea of impeaching President Trump, with only self-identified Democrats saying by a large majority that Congress should move forward with impeachment. Other polling has shown the same result, with at least a plurality of Americans saying that they did not think Congress should pursue impeachment at this time. Additionally, House Democrats, who were out of Washington for much of April due to the regularly scheduled Easter break found that even Democratic voters back home aren't enthusiastic about the idea. Jennifer Rubin, though, argues that the public may be persuadable on the issue:
A new poll suggests opinion on impeachment may be malleable. Reuters reports, "The number of Americans who said President Donald Trump should be impeached rose 5 percentage points to 45 percent since mid-April."

In the weeks since the redacted report came out, several developments may have affected voters' thinking. At least voters outside the Fox News bubble know that far from exonerating Trump, special counsel Robert S. Mueller III found substantial evidence of obstruction of justice. Hundreds upon hundreds of prosecutors have weighed in, affirming they would have brought charges if not for the Office of Legal Counsel memo. And Attorney General William P. Barr has performed dreadfully at a pair of hearings, evading and double-talking his way around the actual findings in the report.

Now imagine if Mueller and then former White House counsel Donald McGahn testify, reaffirming the mountain of evidence that Trump tried to influence witnesses, sought to fire Mueller and tried to curtail the investigation. Surely that would be gripping TV.


Moreover, as House Speaker Nancy Pelosi (D-Calif.) has said, Trump's continued conduct blocking Barr and McGahn from testifying adds to the impression that he is obstructing investigation of his wrongdoing and hiding incriminating information.

(…)

If Trump has indeed ordered agencies to do what he has said publicly — oppose all subpoenas — he is engaged in an unprecedented, across-the-board assault on the Constitution. (Lawfare blog notes that "the Trump White House has been refusing, across the board, to comply with requests for information and documents from multiple House committees in connection with multiple oversight investigations.") If he intends to raise bad faith claims of executive privilege to avoid responding to any subpoenas — even on topics unrelated to Russia — he has gone one step further than Richard M. Nixon. (Pelosi reiterated this at her Thursday news conference: "And now we're not even talking about isolated situations. We're talking about a cumulative effect of obstruction that the administration is engaged in and the president declaring that he is not going to honor any subpoenas from the Congress.")

Perhaps this behavior will impress the public, making the case that he not only has something (or some things) to hide but also is willing to shred the Constitution to stay in power.


In taking Trump to court, pressing methodically ahead, calling key witnesses (e.g., McGahn, Mueller) and obtaining the entire special counsel report Congress is following precisely the same process as it did in Watergate. Just as in Watergate when Sen. Sam Ervin (D-N.C.) led the Watergate committee from May 17, 1973, until its report was issued on June 27, 1974, hearings in the House Judiciary and other House committees can gather facts to determine if the House should proceed to consider impeachment. (The House Judiciary Committee under Rep. Peter Rodino commenced on May 9, 1974, and voted to pass three of five articles of impeachment in late July 1974.)


Pelosi's determination to take this step by step preserves the House's option to later institute impeachment hearings, gives the American people a tutorial in Trump's misconduct and, as it turns out, is pushing Trump to undertake even more outlandish (and more impeachable) actions. Pelosi told reporters, "I think that what we want to do is get the facts. We want to do it in a way that is the least divisive to our country and the most productive. We're asking in the constitutional way for the administration to comply." She added, "We still have more opportunities. We'll see if Mueller will testify, and that will make a big difference in terms of where we go from here."
There are a lot of "ifs" here, of course. Rubin is assuming, for example, that the American public as a whole, including at least some substantial portion of the Republicans who continue to support the President in record numbers, will turn on the President. By Rubin's speculation, this will happen in one of two ways. In some respects, she asserts, it will shift because of the Trump Administration stonewalling of Congressional investigations through means such as refusing to abide by subpoenas, blocking witnesses from testifying, and asserting Executive Privilege or because the evidence from the Mueller Report will in time become clear and the necessity of removing the President obvious. The other possibility, she suggests, is that, as more is revealed about the Mueller investigation as well as the investigations still be conducted by the U.S. Attorney for the Southern District of New York and New York State Attorney General, the public will come to see the necessity of impeachment. If and when this happens, she argues, the Democratic "wait and see" strategy on impeachment best exemplified by the position taken by Speaker of the House Nancy Pelosi who has cautioned her fellow Democrats about being seen as too eager to pursuing impeachment.
Perhaps Rubin is right and we will see a shift in public opinion such that Congress will be compelled to act against the President. As I've said before, though, the time to act does not appear to be here just yet and until we do it would be politically imprudent for Congress to act.
I agree that even the redacted Mueller Report in and of itself certainly points in the direction of concluding that the President attempted to obstruct the administration of justice throughout the time the investigation was taking place. Additionally, we know from Michael Cohen that the President conspired with Cohen to violate campaign finance laws, provides a strong argument for at least considering impeachment. Although as I have noted elsewhere given the fact that he is currently serving a prison sentence for, among other things, lying to Federal agents, Michael Cohen's testimony alone isn't going to convict anyone of anything in any court anywhere. There needs to be corroborating evidence. Possibly that evidence exists, but we don't know that. As for the Mueller Report, I would suggest that it is the beginning of the process, not the end and that an impeachment move based solely on that content of that report would be seen as a plainly political move by a House of Representatives controlled by the party opposed to the President.
As things stand now, it's obvious that any effort to impeach the President will end in failure. Getting a majority of the House of Representatives to approve Articles of Impeachment will be the easy part. As I've noted before, though, that's only one-half of the process. After the articles are approved, the Senate will be required to conduct a trial in which two-thirds of the Senate — 67 Senators — would be required in order to convict the President and remove him from office. In the current Senate, that would mean that, assuming all the Democrats vote to convict, advocates for impeachment would still need at least 20 Republicans to vote that way as well. The odds of that happening, of course, are somewhere between slim and none and that's where the political risk of pursuing a doomed impeachment comes into play. As the saying goes, if you come after the king, you best not miss.
One possible outcome of such a scenario, of course, is that the impeachment process and the information that is made public in a trial damages Trump to such a degree that he ends up being far too tainted a candidate to win re-election. Based on past experience, though, it seems far more likely that the actual outcome will be that Trump will emerge from an unsuccessful impeachment and trial energized. that his base will be energized, and that Democrats and their supporters will be demoralized. This would be precisely the kind of scenario that Trump would like to see heading into an election where based on polling and job approval numbers, he has a serious fight ahead of him if he's going to be re-elected.
As I've said before, this doesn't mean that Democrats should let up the pressure on the Trump Administration:
[T]he better strategy for Democrats right now is to proceed forward with investigations into the matters discussed above and to do so in as public a manner as possible. Let all the information that can come out be made public unless it is classified. Let the American people decide at the next election what they want to do with that information. This seems like an even wiser strategy given the fact that it is unlikely that any investigations in the House will be completed until we're nearly on the eve of the 2020 election. At that point, the question will be whether to proceed with impeachment or take the strategy I have laid out here and let the people decide. Unless the evidence against the President is overwhelming, it seems to me that the decision should lean heavily in favor of putting this matter to the test at the ballot box rather than attempting an impeachment and removal that will not succeed and which could end up energizing Trump and his base when the President is ultimately acquitted in the Senate.
These investigations may ultimately yield information that will lead to overwhelming support for impeachment, or that it might somehow convince 20 Republican Senators that the evidence requires that Trump be removed from office. If that happens, then Democrats should proceed accordingly. Right now, though, they ought to put talk of impeachment to the side, continue with the investigations even if it means fighting with the Administration in court over subpoenas and document requests, and let the evidence that is or may be uncovered speak for itself. Prematurely moving forward with impeachment at this time will only likely energize Trump and his base ahead of 2020, and that's the last thing Democrats should be doing.
So Rubin is right that it's possible that Americans could be persuaded that impeachment is the only way to deal with this President. For now, though, it's clear that Nancy Pelosi is right that Trump "isn't worth" pursuing against via impeachment at this time. If and when that changes, it will be time to act. In the meantime, Congressional Democrats ought to focus on building the case against Trump and proceeding according to what the evidence uncovers. Getting out in front of public opinion will not help at election time.