Maybe Romney Didn't Win The Maine Caucuses After All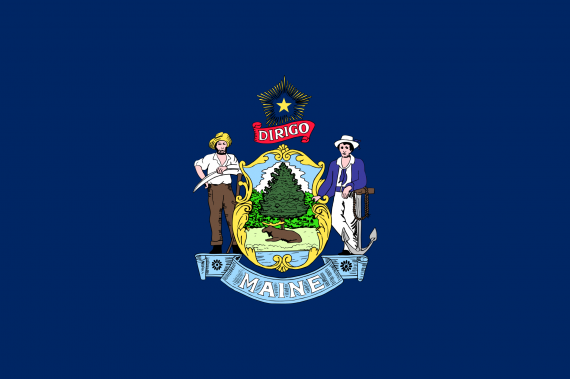 When we all woke up on the morning of January 3rd, it appeared that Mitt Romney had won a narrow victory over Rick Santorum in the Iowa Caucuses. It wasn't until two weeks later that the Iowa GOP pulled an Emily Litella and announced that Rick Santorum had in fact won the contest, albeit by a similarly slim margin. Now it looks like the same thing may be about to happen in Maine:
Will Mitt Romney's victory in Maine's nonbinding presidential straw poll be overturned?

It seems possible, now that Maine has decided to include in the total vote the results from Washington County, which delayed its caucuses by a week and will vote on Saturday.

In practical terms, the straw poll is a meaningless "beauty contest" that does not award any delegates. That is to take place later at a Republican Party convention.

But the announcement last week that Mr. Romney had won the state's straw poll by 39 percent to Ron Paul's 36 percent — a difference of less than 200 votes — had stopped, at least temporarily, a negative story line for Mr. Romney, who lost three state contests earlier last week to Rick Santorum.

Losing the Maine straw poll, even after the fact, would be unfortunate for Mr. Romney,  former governor of nearby Massachusetts, since he is locked in a struggle right now in Michigan, his home state, with Mr. Santorum.

Turnout on Saturday in rural Washington County is likely to be much higher than it would have been last week and could be chaotic. Because this is the only county voting — and the margin needed for victory is known — supporters of both Mr. Romney and Mr. Paul could be galvanized to flood the caucus sites. (Mr. Santorum and Newt Gingrich did not actively compete in the state, and trailed in the straw poll.)
But wait, there's more:
it turned out that the results of some caucuses that were held last week — most of those in Waldo County, for example — and were expected to be included in the total had not been counted either. (Waldo County's problem was attributed to a clerical error.) This only added to the outrage, much of it directed at Mr. Webster and the state party.
Like I said yesterday, it's time to end this absurd caucus system.