Mitt Romney Tells Donors He Is "Seriously Considering" Running For President In 2016
He's tan. He's rested. And, apparently, he's ready. Mitt Romney seems very interested in 2016 all of a sudden.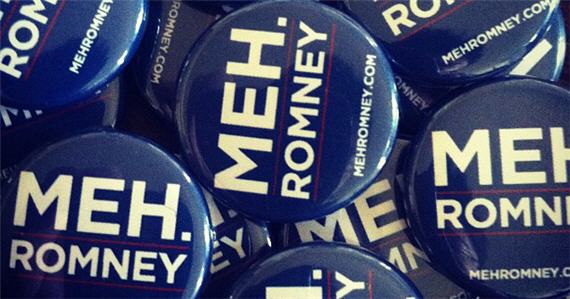 The Wall Street Journal is reporting that Mitt Romney, who has previously publicly demurred when asked about reports that he might run for President again in 2016, is now telling donors that he is seriously considering the possibility of a third Presidential bid, and that he still wants to be President of the United States:
Former Massachusetts Gov. Mitt Romney , the Republican presidential nominee in 2012, told a meeting of donors Friday that he is considering another White House bid in 2016, people present said.

The possibility of a third Romney bid could upend the emerging GOP field, coming as top Republican donors are starting to rally behind former Florida Gov. Jeb Bush.

Mr. Romney made the remarks during a session Friday afternoon with a few dozen top GOP donors in midtown Manhattan, according to people present.

The former Massachusetts governor didn't give a timetable for making a decision about another White House run, but he cited unrest overseas as one of the reasons he's considering another campaign. He also mentioned the long-term health of the economy.

Mr. Romney has sent mixed signals about his intent heading into 2016, repeatedly telling reporters that he isn't interested in running again while also leaving some close confidants with the impression he might consider it, should other Republicans stumble.

His potential candidacy has been a topic of frequent speculation among donors and operatives as the field takes shape. Many major GOP donors have been waiting to see what Mr. Romney will do before committing to other Republicans who are taking more aggressive steps to launch White House candidacies.

(…)

At one point during the meeting, one of the attendees asked Mr. Romney if he wanted to be president, a person present said. The 2012 nominee said, yes, of course.
The idea of Mitt Romney running for the Republican nomination again isn't a new one, of course. There has been speculation about such a bid from political pundits for the better part of the past year, and indeed stretching back into 2013, as well as numerous reports that many of the top level Republican donors and bundlers that were the backbone of Romney's 2012 war chest were quietly hoping that Romney would run again, or at least that he would consider it if other "establishment" candidates such as Chris Christie and Jeb Bush started falling short in the face of challenges from a right wing of the GOP that is arguably stronger than it was at comparable times in either the 2008 or 2012 election cycles. Additionally, polling as recently as last month has shown Romney leading the Republican field both nationwide and in early primary states such as New Hampshire, although it is still quite easy to dismiss poll results like that as a matter of name recognition rather than actual support in a hypothetical campaign. Nonetheless, the rumors have persisted and, Romney's response to the hypothetical has become less and less emphatic. In the beginning, he was firm in saying that he was not running for President, and the comments from his family were equally emphatic. Mitt Romney was done with politics, we were told, and most certainly done with running for office. Despite that, the rumors persisted and, more interestingly, Romney took an active role in the 2014 campaign with endorsements in races from Oregon to Iowa to New Hampshire, leading many to believe that, despite his protests, he was at least interested in remaining relevant inside the Republican Party. Slowly but surely, Romney's responses to the hypothetical question about running for President became less and less emphatic and then, in September, we learned that Romney and his advisers were more seriously considering the possibility of entering the race if efforts by Chris Christie and/or Jeb Bush faltered. Now, we have this report, which seems clearly to have been leaked with Romney's knowledge and permission. As implausible as it may have seemed when this all started, it now seems impossible to deny that Mitt Romney could indeed end up back on the ballot in 2016.
Given the fact that we've spent the last week or so dealing with the news that former Florida Governor Jeb Bush seems to be inching closer and closer to a 2016 bid, news such as this from the Romney camp is somewhat surprising. In previous reporting, it has always seemed as though the idea of a third Romney bid was seen as a fall back position should Bush decide not to run, or if his campaign were to falter. The same could also be said about New Jersey Governor Chris Christie. Indeed, the fact that all three of these men would essentially be appealing to the same voters and the same donors has made it seem unlikely that we'd see a race where all of them were involved given the fact that such a scenario poses the risk that they would fracture the "establishment" vote in the same manner than candidates like Ted Cruz, Rick Santorum, and Mike Huckabee would seem likely to fracture the Tea Party/hard right vote. That reason alone is why I remain skeptical that Romney would actually enter the race unless it became apparent that the Bush and/or Christie campaigns were in trouble, and that the donor class would not want to see the establishment/moderate vote divided in such a way since it would undercut the strategy Romney followed in 2012 to win the nomination, which is also the best path to a clear victory for any candidate in 2016. Leaking these comments, though, makes it seem as though Romney has started to think that he needs to get into the race regardless of what happens to Bush or Christie, and that could make for an interesting dilemma for top Republican donors if it comes to pass.
Update 1/10/2015: Two tweets from CNN's Political Director David Chalian seem to be making this a bigger story:
Senior GOP source tells me Romney called and chatted for 10-15 minutes today to say that it's likely he will make the run (1/2)

— David Chalian (@DavidChalian) January 10, 2015
Romney told source that Ann said to him, "If you want to be president, there's only one way to go about that and that is to run." (2/2)

— David Chalian (@DavidChalian) January 10, 2015