Paris, San Bernardino, And The Dangers Of An Anti-Muslim Backlash
As we deal with the fall out from the attacks in Paris and San Bernardino, we need remember the years after September 11th, 2001 and avoid holding an entire religion responsible for the actions of fanatics.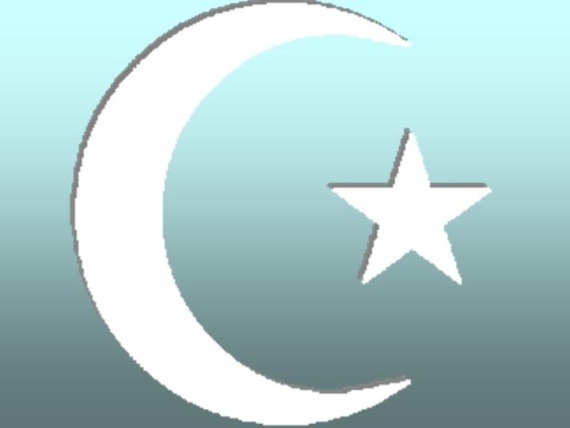 Perhaps inevitably, and unfortunately, the attacks in Paris and San Bernardino, combined with the general sense that Islamist/Jihadist terrorism may be a rising threat, has led to some degree of a return to the backlash against Muslims that we saw in the wake of the September 11th attacks. The most prominent examples of this, of course, has come in the form of Donald Trump, who has talked about closing mosques and maintaining a database to track Muslim-Americans and Muslim immigrants, constantly repeated debunked claims that "thousands" of Muslim Americans were celebrating the destruction of the World Trade Center on September 11, 2001, and in the wake of the San Bernardino attacks has increased his anti-Muslim rhetoric. The issue extends beyond Trump though, just in the days since the shooting, reports of threats against mosques in the United States have increased, although they were seemingly becoming more prevalent before Wednesday in any case.
All of this has led many Muslim-Americans to become increasingly concerned about a backlash, especially if there are future incidents of jihadist terrorism:
American Muslims say they are living through an intensely painful moment and feel growing anti-Muslim sentiment after the recent Islamic State attacks in Paris and this week's San Bernardino shootings, carried out by a Muslim husband and wife.

The motivations of the California killers are still unclear, although authorities are investigating it as a potential act of terrorism. Muslims said they are bracing for an even more toxic climate in which Americans are increasingly suspicious of Muslims.

Muslims say that Americans, like many in Europe, often do not draw a distinction between radical Islamist militants, such as those associated with the Islamic State and al-Qaeda, and the religion of Islam and its followers who have no ties to extremism.

Thursday's New York Post reported the San Bernardino massacre story with the headline "MUSLIM KILLERS."

Arsalan Iftikhar, a human rights lawyer who is working on a book on Islamophobia in the United States, said that headline was evidence of how people jump to conclusions about a suspect in a crime who is Muslim.

"When a Muslim American commits a murder, their religion is brought front and center," he said. "With anyone else, [it's] a crazy, kooky loner."

Many Muslims said fear of Islam is being fueled by the heated rhetoric of Republican presidential candidates, particularly businessman Donald Trump, who has called for surveillance of some mosques and requiring Muslims to register with the government.

That may be smart electoral politics: A 2014 survey by the Pew Research Center showed that 82 percent of Republicans said they were "very concerned" about the rise of Islamic extremism in the world, compared with 51 percent of Democrats.

"Islamophobia is the accepted form of racism in America," Iftikhar said. "Leaders like Donald Trump show us that you can take a potshot at Muslims and get away with it."

Estimates of the number of American Muslims vary from about 4 million to perhaps 12 million.

The backlash against them has created a deepening sense of alienation. Talk of creating Muslim databases and noting Muslims' religion on their IDs has echoes for many of the forced internment of Japanese Americans during World War II. Many mosques have asked local police for more security.

"There's a constant climate of insinuation of terrorism and disloyalty that creates this pervasive sense of being an outsider," said Haroon Moghul, a fellow at the Institute for Social Policy and Understanding in Washington.

On Tuesday morning, Terry Cormier arrived to open her Anaheim, Calif., Islamic clothing shop and found a Koran, riddled with more than 30 bullet holes, left at the door. She made a report to police and the Council on American-Islamic Relations (CAIR), whose officials called it "a note that says, 'You're not welcome here.' "

"Our Koran is something that is very important to us and that we hold very dear, and to see it full of bullet holes and defaced and intentionally delivered to me to find is a hate-filled message," said Cormier, a California native who married an Egyptian immigrant and converted to Islam. "Whoever did it, I think they probably didn't have any understanding of the religion itself."

Cormier, who wears the head scarf known as the hijab, said she has felt little anti-Muslim sentiment in her ethnically diverse community in Southern California until now.

"But especially after what happened yesterday in San Bernardino, it's pretty intense," she said. "But I really think that if people would just get out there and talk to a Muslim person, they would see that they are human just like you. We're just as upset about what's going on and how people are being hurt. It's devastating to us as well."

Pew studies show that since the 9/11 attacks, Americans have become far more likely to think that Islam encourages violence more than other religions might. A Pew survey in March 2002 found that 25 percent of Americans held that view, and the number reached 50 percent by September 2014.

Research by Pew and CAIR shows that apprehension about Islam has increased sharply with the rise of the Islamic State, also known as ISIS and ISIL, in the past two years, especially since the group's highly publicized beheadings of foreign journalists and aid workers began in August 2014.

"After 2010, we had a few years where things seemed to be getting better," said Corey Saylor, national legislative director at CAIR. But he said the beheadings "set us back down a darker path. . . . People of goodwill are trying to do work to bring people together, and it just takes a few moments of ISIS's time to unravel all of that."

Anti-Muslim violence in the United States has jumped since the Paris attacks, including gunfire and vandalism targeting mosques and assaults against individual Muslims.

One recent evening, Haneen Jasim, 22, a University of Cincinnati pre-med student who wears the hijab, said she had just left a Starbucks where she was studying for an exam when a man approaching in a car began honking his horn.

With his window rolled down, he began shouting insults at her and called her a terrorist.

"He was yelling, 'Paris!' and told me to go back to my country," Jasim said in an interview.

As he yelled, she said, he drove toward her, "almost running me over." Three people pulled her to safety on the sidewalk, she said.

"I've never gotten anything negative about being a Muslim, ever," she said. "I always read articles about other people, but I honestly did not think it would happen to me."
None of this is new, of course. In the immediate aftermath of the September 11th attacks, there was a wave of anti-Muslim rhetoric and even violence that led to even people who weren't Muslim, such as Sikh American men who wear turbans as their religion requires. To his credit, President George W. Bush did his best to try to paint the War On Terror in a way that didn't characterize it as a war against Islam itself, and he made real conscious efforts to reach out to the Muslim-American community and to Islamic nations around the world to make clear that America was not fighting Islam, but people who used Islam as a justification for violence and repression to target Americans and the citizens of other nations and inflict fear upon them. At one point, I recall Bush making the point that blaming all Muslims for the actions of the terrorists, and treating the war against al Qaeda as a war against all of Islam would, essentially, be playing right into their hands since this is the message that Osama bin Laden and other jihadists have been sending to their fellow Muslims for decades. Of course, the fact that Bush was also engaging in military actions that were resulting in the deaths of innocent people in Afghanistan and Pakistan and attacking Iraq for no good reason at all likely diluted the impact of these insights in much of the Muslim world. Nonetheless, his comments were largely correct and his impulse to resist turning the effort to defeat the forces that killed 3,000 Americans on September 11th into a war on an entire religion was the correct one. And that's coming from someone who has been highly critical of George W, Bush for quite some time now.
Notwithstanding the efforts of Bush and others to push back against anti-Muslim rhetoric in the wake of the September 11th attacks, these passions continued to boil beneath the surface in American politics. These sentiments existed, of course, largely on the right side of the political spectrum where certain bloggers and commentators who shall remain nameless made a career out of attacking an entire faith as if the terrorists were its legitimate representatives and dismissing the claims that the vast majority of Muslims are peaceful and want nothing to do with the terrorists. All of this reached what seemed like its peak in the summer of 2010 when protests erupted in New York City over plans to construct a Muslim Community Center in a building located several blocks from the World Trade Center in lower Manhattan. The rhetoric used in that debate included the absurd idea that this community center would be used as a terrorist training center of some kind, as well as other vile rhetoric about Muslims spread by many of the same commentators I referred to above. Outside of Manhattan, the past fourteen years have seen many efforts by local communities to block the construction or expansion of mosques and other actions that can only be said to be based in bias against Muslim-Americans that, if applied to Christians or Jewish-Americans, would clearly be recognized as bigotry.
My friend Jazz Shaw at Hot Air is, shall we say, not convinced:
[S]eriously… one of our chief concerns at this moment in American history is the hate or vitriol it will engender? We have these conversations on a regular basis and for some reason they always seem more acceptable when the attacks are taking place on foreign shores. That's not to say they should have been acceptable, but as with most things in life, when the danger is an ocean away it's far easier to sit and argue the nuances of religious freedom and privacy. But all of the worry warts mentioned above should have been able to pull their heads out of the sand long enough to register one rather ugly fact:

We were just attacked by the ISIS fan club in California and more than a dozen people are dead.

You'll forgive me if I'm not terribly upset about anyone getting their feelings bruised at the moment. This is not the time to be shy or politically correct… this is the time to realize that there are monsters walking among us and those monsters need to be slain.
I fully understand where Jazz is coming from here. Events like what happened in San Bernardino rightfully raise concerns about just how safe we are from attack, especially since these people were apparently able to float under the radar and act without violating a single law, or at least being detected violating any laws, is certainly a cause for concern. It makes one wonder just how many more people like them might be out there planning something similar in much the same way that many people, myself included, assumed that the September 11th attacks were just the beginning and that we'd see more acts of terror on American soil, including such nightmare scenarios as attacks on shopping malls or other areas where large numbers of people gather. That's why it's important for law enforcement to find out as much as possible about what led up to this attack even though the perpetrators area dead. At the same time, though, it strikes me that it's just as important to make sure that innocent members of the Muslim-American community both in San Bernardino and elsewhere aren't unfairly targeted or, worse, victimized by people seeking revenge. In no small part, this is because these people have more than once been law enforcement's best sources of information about potential threats in the years since September 11th. Alienating them and letting the bigots who would blame them for actions that they clearly aren't responsible for doesn't accomplish anything, and would just seem to me to make it more likely that at least some of them might start to think that the nonsense that the jihadists spout about the West wanting to destroy Islam is actually true. Unlike Europe, the United States has done a fairly good job of assimilating and welcoming its Muslim population, and the impact of that difference can be seen in the radicalization that is far more common in Muslim communities in France, Belgium, and even the United Kingdom than it has even come close to being in the United States.
As I've said before when discussing this issue, on some level perhaps the apprehension that many Americans feel about Islam is, if  not excusable at least understandable. By most estimates, Islam accounts for 1% or less of the American population, and while this suggests that much of the paranoia that Americans feel about Muslims is completely overblown, it also at least in part explains why it's easy for people to believe things about Muslims that seem crazy, or to be fearful of them. For one thing, people generally tend to fear things they aren't familiar with, and this would seem to be especially true when the news gets filled with examples of people purporting to act in the name of a religion, or a nation, that one is unfamiliar with are committing acts of violence. For people who don't know many, if any, Muslim-Americans to begin with, it's unfortunately easy to believe that the Tsarneav brothers, or Syed Farook and Tashfeen Malik, are representative of the group as a whole rather than horrible outliers. The fact that we may be entering an era where homegrown self-radicalized people who are hard to detect could be our biggest security problem just makes the fear more palpable regardless of the fact that, statistically, one is more likely to die in a car accident than a terrorist incident. What I'm suggesting then, is that a lot of the anti-Muslim sentiment that unfortunately rears its ugly head at times like this isn't due to actual bias so much as ignorance, and that one of the best ways for Muslim-Americans and those who support them to combat it is to educate Americans rather than just engaging in rhetoric battles with bigots such as Pamela Geller and others who have turned hating Muslims into a profit making business,
In the end, blaming all American Muslims for the actions of a few is no different from those who sought to blame Japanese-Americans for the actions of a government and nation that they many of them had only a passing knowledge of at the time Pearl Harbor was attacked. In that era, of course, our nation didn't just engage in anti-Japanese rhetoric and random attacks by civilians, we adopted as government policy one of the most inexcusable violations of civil liberties in our history. Hopefully, it won't come to that this time, but human nature being what it is you can't guarantee that.