Pete Buttigieg Raises $24.8 Million In Final Quarter Of 2019
Pete Buttigieg had a very successful fundraising quarter at the same time he is rising in the polls.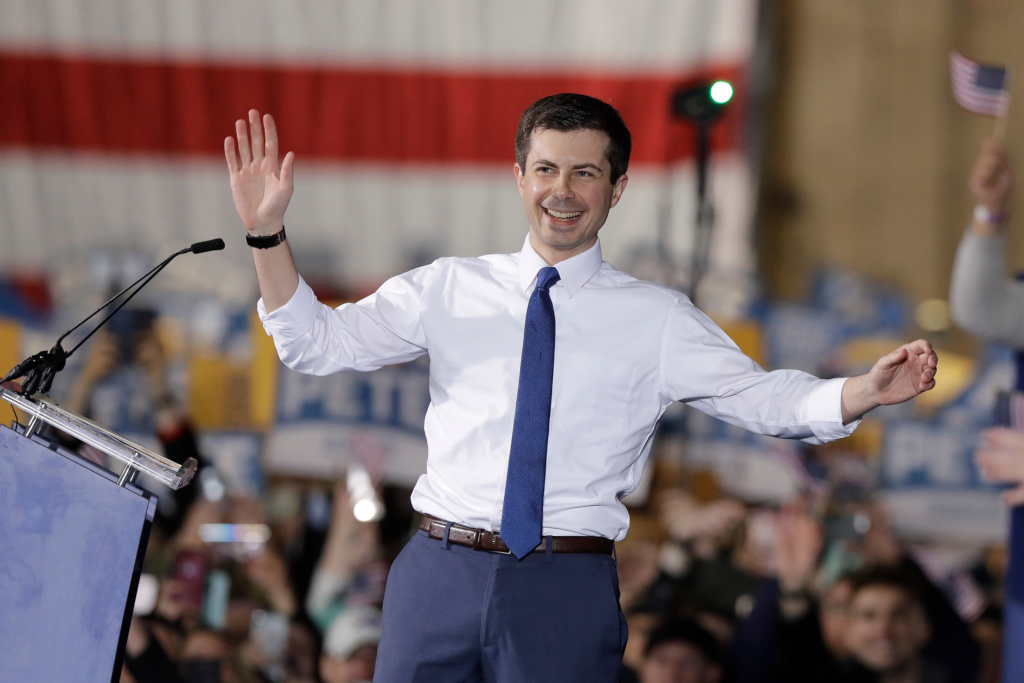 With the final quarter of 2019 ending on New Year's Eve, it's time for another round of campaign fundraising reports, the final ones we'll see before voting begins in the Iowa Caucuses on February 3rd. First out of the gate, with a report issued almost immediately after the new year began, is Pete Buttigieg, who had another extremely successful fundraising quarter:
Pete Buttigieg said Wednesday he raised more than $24.7 million for his White House bid in the final three months of 2019, a haul that reflects his sustained financial strength in the Democratic primary field as candidates enter the final stretch before voting begins.

His quarterly total is comparable to the $24.8 million he raised in the second quarter, an amount that helped elevate him from little-known mayor to serious presidential contender. In all, Buttigieg has raised roughly $76 million for his presidential bid.

Buttigieg — whose last day as mayor of South Bend, Ind., was Wednesday — is the first candidate to release his fundraising figures after the Dec. 31 quarterly deadline. Candidates have until Jan. 31 to file fundraising reports with the Federal Election Commission, but those with impressive figures typically share their totals soon after a quarter ends.

It is unclear yet how much money Buttigieg's campaign has left to spend in the final weeks before the Feb. 3 Iowa caucuses and beyond, or how much money he drew from donors giving the maximum amount through private fundraisers — a point of contention in the Democratic primaries in recent weeks.

The Buttigieg campaign said Wednesday that it had received more than 2 million donations from more than 733,000 people in 2019, with 326,000 people giving in the final three months of the year, when his campaign gained steam in Iowa polls.

(…)

Buttigieg's campaign said it spent the fourth quarter of 2019 hiring its field staff, expanding staff size to more than 500 people and setting up 65 field offices in the early-voting states.

"This quarter, Pete solidified himself as a top tier presidential candidate, not by tapping into the fundraising list or bank account of a sitting senator or someone who had run for president before, but by speaking to voters who for too long have been let down by politicians in Washington and are looking for a better path forward," campaign manager Mike Schmuhl wrote in a memo Wednesday morning.
These impressive numbers come at the end of a quarter in which Buttigieg has finally seemed to see the same success in the polls that he was seeing in fundraising. While the now-former Mayor of South Bend, Indiana raised $7 million in the first quarter of the year, an impressive $24.8 million in the second quarter, and $19.1 million in the third quarter, he remained stuck in the middle of the pack in most state and national polling behind candidates such as former Vice-President Biden and Senators Elizabeth Warren and Bernie Sander in polling itself. Now, with just about a month to go until voting starts in the early states, he finds himself surging at what could be just the right time to turn him into a serious contender heading into Super Tuesday.
Here's a sample of where Buttigieg stands based on polling released prior to the holidays:
With the exception of Nevada, where it's been nearly two months since a poll was conducted, and South Carolina, where Buttigieg's inability to connect with minority voter continue to hold him back, he is in an excellent position to become one of the top three or four candidates coming out of February and heading into Super Tuesday. That position could be enhanced significantly if he manages to use potential success in Iowa and New Hampshire to parlay into better performances than the polls are showing in Nevada and South Carolina. Wherever he's headed, though, it appears that Buttigieg will have more than enough cash to fund a campaign.