Pope Francis's Empty Rhetoric On The Abuse Scandal
Pope Francis took the rare step of sending a letter addressed to all of the world's Catholics on the sexual abuse scandal. Words are fine, but they need action to back them up.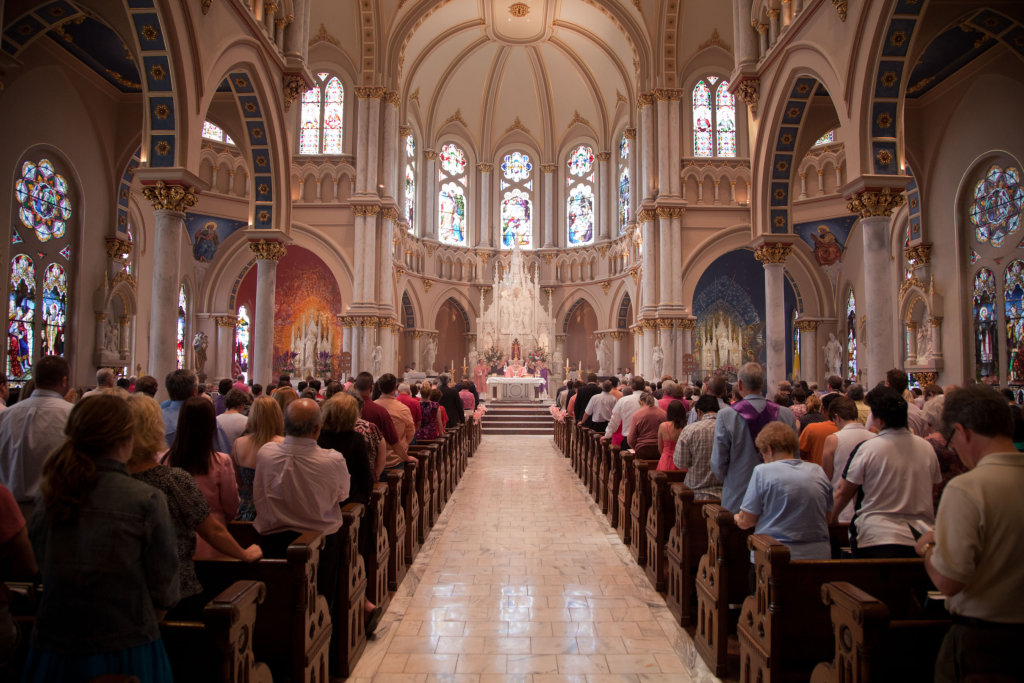 In the past month, the sexual abuse scandal in the Catholic Church, which had largely disappeared from the headlines in recent years, has once again become a front and center story due to two major the developments. The first came in late July when Cardinal Theodore McCarrick, who had severed as a Bishop in three separate dioceses in the United States as well as being one of the highest-ranking Catholic officials in the United States, was revealed to have a long past of sexually abusing both boys and young seminarians while managing to have those reports covered up and hidden by Church authorities. In response to these reports, McCarrick was stripped of nearly all his Church titles and awaits further Church discipline that could go so far as to include being defrocked as a Priest. The second, of course, came last week when a Pennsylvania Grand Jury released a report that had been in the works for several years. This report revealed thousands of instances of children who were abused by hundreds of Priests in nearly all of the state's dioceses and the efforts that Church officials at the time took to cover up those allegations and protect the Priests from criminal prosecution and the Church from civil liability.
In what is obviously a response to all of this, as well as the fact that he is scheduled next weekend to visit Ireland, a nation where the sexual abuse of children by Priests has led to a diminution of the authority of the Church in what used to be one of the most Catholic nations in Europe, Pope Francis has released a letter to Catholics worldwide addressing the issue:
ROME — Pope Francis issued a rare letter to Catholics around the world on Monday, condemning the "atrocities" of priestly sexual abuse and its cover-up, demanding greater accountability, and asking his flock to "join forces in uprooting this culture of death."

The pope said that the church would spare no effort to ensure that such situations never happened again. But he acknowledged that much damage had already been done, and that the church had fallen short of its responsibilities, to children, and to the faithful.

"With shame and repentance, we acknowledge as an ecclesial community that we were not where we should have been, that we did not act in a timely manner, realizing the magnitude and the gravity of the damage done to so many lives," Francis wrote. "We showed no care for the little ones; we abandoned them."

A Vatican spokesperson said it may have been the first time a pope has addressed the world's 1.2 billion Catholics about sexual abuse.

Francis's message came ahead of his scheduled trip next weekend to Ireland, where the abuse issue has dominated headlines ahead of the visit, and just days after a searing grand jury report in Pennsylvania found that the church had covered up the abuse of more than 1,000 minors by some 300 priests over a period of 70 years.

The pope acknowledged in his letter that "efforts to beg pardon" would never be sufficient. The deep wounds of the victims "never go away," he said.

Over the past two decades, the church has often resisted acknowledging the scale of the crisis, or even specific sexual abuse scandals as they came to light in parishes and dioceses in multiple countries. A prominent member of the pope's commission on the issue resigned last year, saying that forces within the Vatican had impeded the panel's work.

Francis, too, has drawn intense criticism for apparently failing to take some revelations seriously, and in the past few months he has projected a new determination to investigate and address the problem.

In 2010, Pope Benedict XVI wrote a letter to Ireland's Catholics when the abuse scandal came to the fore there. And earlier this year, Francis wrote to Catholics in Chile after an abuse scandal forced the ecclesiastical hierarchy there to tender their resignations.
More from The Washington Post:
Pope Francis said in an unprecedented letter to the world's 1.2 billion Catholics on Monday that the church has not dealt properly with "crimes" against children and must prevent sexual abuses from being "covered up and perpetuated."

"We showed no care for the little ones; we abandoned them," Francis wrote.

The 2,000-word letter, the first by a pope addressed to the world's Catholics on the topic of sexual abuse, amounted to a direct response by Francis to a rekindled crisis that has engulfed his own papacy and eroded the credibility of the Roman Catholic Church.

But after years of high-level pledges to end abuse, the letter renews questions about whether Francis will be able to follow through with a more concrete plan to reform the Vatican's handling of sexual offenses.

Francis on Monday did not mention specific steps that the church should take, but he did acknowledge that systemic change is needed. He also expressed "shame and repentance," saying the church has been slow to realize the magnitude of the problem and has damaged many lives.

Looking ahead to the future, no effort must be spared to create a culture able to prevent such [abuses] from happening, but also to prevent the possibility of their being covered up and perpetuated," Francis wrote.

The letter was issued after the release of a Pennsylvania grand jury report that documented alleged abuse in the state by more than 300 priests against 1,000 children over seven decades. This weekend, Francis will travel to Ireland, a country scarred by decades of sexual abuse in parishes and in Catholic-run schools. In Dublin, many have demanded that Francis acknowledge during his trip the role that church higher-ups played in silencing victims and helping to keep pedophile priests on the job.

Though the Catholic Church has been dealing for more than three decades with publicly known cases of abuse, new cases in recent months have caused a wave of anger among Catholics, who say the Vatican has been slow to make meaningful reforms.

(…)

In his letter Monday, Francis specifically mentioned the Pennsylvania grand jury report, but he did not reference other scandals in the United States, Chile or Australia that have ensnared his papacy.

Francis said the Pennsylvania report reflected "abuse of power and of conscience."

"The heart-wrenching pain of these victims, which cries out to heaven, was long ignored, kept quiet or silenced," Francis wrote. "But their outcry was more powerful than all the measures meant to silence it, or sought even to resolve it by decisions that increased its gravity by falling into complicity."

In a statement Monday, Pennsylvania Attorney General Josh Shapiro called Francis's letter "powerful."

"The Pope has long been a fighter for the defenseless," Shapiro said. "As he notes in his letter, actions and sanctions to protect children and hold abusers and those who cover up abuse accountable have been 'delayed.'"

Massimo Faggioli, a professor of theology and religious studies at Villanova University, said the pope's letter was "to some extent disappointing" because it lacked specifics.

"I think they are trying to buy some time," Faggioli said. "But it must be read in the context of something that doesn't end today."
You can read the Pope's letter at the link.
Rod Dreher, who has written extensively about the abuse scandal and been highly critical of the Church's response to the crisis, calls the Pope's letter a failure:
It's very late in the game for this or any Pope to think that words alone are credible. Pope John Paul II said similar things when clerical sexual abuse was exposed … but the status quo remained. Pope Benedict XVI was significantly more active in fighting the culture of abuse, but bad bishops remained in place. (The rumor is that when he was presented with a dossier detailing the extent of homosexuality in the Roman Curia, he resigned when he realized that he was powerless to combat it.) And now we have Francis, who releases a torrent of good words, but whose deeds, to this point, do not match them.

(…)

To be fair, Francis has done some good things on this front, like accepting the resignation of three Chilean bishops implicated by the gay sex abuse scandal rocking that country's church. But he had to be dragged into acting in that case, after long rebuffing victims. [UPDATE: He also agreed to remove McCarrick from ministry, and to take away his cardinal rank. But if he really cared, he would be moving heaven and earth to uncover how McCarrick got away with his corruption and deceit for so long. Taking away his red hat — so what? — RD]

It is nice to have strong words from the Pope, but as Father Longenecker says, pay attention not only to what Francis says, but what he does not say. And, in the end, deeds are the only thing that count at this point. Catholics have heard strong words from popes and bishops for 16 years, and yet, here is the Church in 2018, its moral credibility shattered. Ordinary Catholics — priests and laity alike — surely know that if rescue is going to come, it's going to have to come from them.
While I don't completely agree with Dreher's words here or in the post as a whole — for example, he has a singular obsession with the issue of homosexual priests which is, of course, a completely different issue from the issue of child sexual abuse and pedophilia — his overall sentiment strikes me as being spot-on. We've known about the sexual abuse problems in the Catholic Church for more than two decades now, and the reports of that abuse here in the United States as well as in nations such as Ireland and Australia stretch back decades into the past and reveal a long history on the part of the Church of covering up things that are obviously crimes by paying off victims and their families and moving offending Priests from one Parish or Diocese to another. In that sense, the revelations about McCarrick and the situation in Pennsylvania, while shocking, are not new but merely confirm things that we already knew were going on. For years, Francis's predecessors, including both Benedict XVI and John Paul II, maintained almost complete silence on the issue and took no steps at all to address the injustice of what the Church had permitted to continue, including the numerous instances in which it moved an offending Priest from one location to another and essentially resume the same abusive behavior he had engaged in before. Given this, while the Pope's words in this letter are welcome they are nothing but empty rhetoric unless they are followed up by action and by an indication that the Church will permanently change the manner in which it handles matters like this in the future.
As a first step, the Church ought to open up its files and agree to cooperate with Pennyslyvania-style investigations in every state in the country. While it's likely that the scandal may not as extensive in those parts of the United States where the Catholic population is a smaller segment of the population, there can be little doubt that there are numerous examples of behavior identical to what the report that was released last week occurring throughout the United States. Additionally, in those cases where statutes of limitations have yet to expire, or in states where revisions to the law may allow the victims of childhood sexual abuse to bring charges long after the limitations period may have otherwise expired, the Church must agree to submit those suspected of crimes to the jurisdictions that may want to prosecute them. Additionally, the Church ought to agree to waive the protection of the civil statute of limitations for any victims of abuse that may wish to file civil claims against it. Finally, they need to come completely clean and reveal everything they have regarding the abuse scandal and cover-ups that occurred in the past, no matter how long ago it may have occurred. Beyond this, the Church must demonstrate how it is going to handle allegations of abuse in the future and must agree that when such allegations are made they will be immediately reported to the relevant law enforcement agency and that that they will submit to whatever legal process may be necessary to prosecute in those cases.
Over the course of the past week or so, there has been some discussion about the issue of forgiveness. At some point, I suppose, forgiveness might be possible but that forgiveness must come primarily from the victims and their families and then secondarily from the Catholic laity that has been betrayed by a Church more concerned with covering its own ass than protecting children. As I learned when I was a mere second grader preparing for the Sacrament of Penance, though, in order to be forgiven one has to show repentance, make reparations where possible, and resolve to "sin no more." Until the Church does that, it isn't entitled to forgiveness.