Radicalizing Rhetoric
Trump's words matter.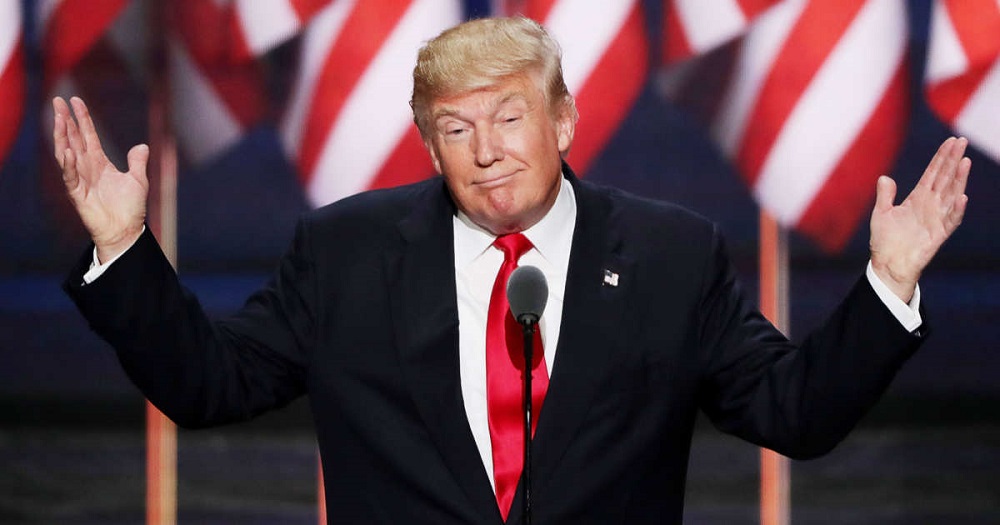 To be honest, part of the following exercise feels pointless.  Those who are likely to agree with me are going to simply nod their heads and move on.  Those who don't will rationalize away the whole thing.  Still, as I have attempted to figure out what I want to say about the violent events of this week, the following seems worth saying nonetheless.  On the one hand, I do not directly blame Donald Trump for the actions of Cesar Sayoc and Robert Bowers in the sense that those who engage in an act are responsible for said act.  However, I do think he and his political allies bears significant responsibility for creating an environment in which such people thrive.  Moreover, I find his response to these events to be underwhelming (if not disgraceful) and not presidential.  His responses have ranged from canned rhetoric, to basically a shrug, to doubling-down on the kind of rhetoric and behavior that fosters the negative political climate in which we currently live.
I was already rather disturbed by Trump's behavior earlier in the week given that he was engaging in rather blatant lying about a number of issues (for example) while holding rallies that were using xenophobia as a political tool (e.g., assertions that the caravan is tantamount to an invasion and that there are unknown Middle Easterners among them).
Further, it is incontrovertibly true that Trump has used violent rhetoric in a way that is unprecedented (indeed, unpresidented, if I can appropriate a certain typo).  Here are just some examples:
We need to add in the countless references to the press as "the enemy of the people" and the recent move to call Democrats part of a "mob."
I could spend all day making this list (if you want more from the campaign, including video, go here and here.  Also see here and here).
This kind of stuff is constantly dismissed as jokes or hyperbole. No, this is a candidate for president, and later a POTUS, directly promoting violence as part of his political communication to the populace.
Additionally, I would note the following posts from here at OTB:
What is noteworthy in each (all written around the Charlottesville march) is who was getting support and solace from Trump's words and actions.  That list included David Duke and Richard Spencer.  To paraphrase Andrew Gillum:  Trump may not be a white nationalist, but the white nationals sure think he is.  I would note that white nationalists have a history of political violence.
All of this (and more) have clearly and unequivocally contribute to a political atmosphere that would encourage men like Cesar Sayoc  and Rober Bowers (there is a whole other post that could be done on the attacks on Soros and "globalists" that have clear anti-Semitic connotations).
This is the President of the United States we are talking about here.  The human being with the largest megaphone in the United States, if not the world.  He has turned the bully pulpit into a literal tool of bullying.  He needs to be reigned in by his own party, but that is unlikely to happen (critiques from outside the party are seen as nothing more than partisanship).  His supporters need to recognize what they are supporting (in many cases, I think, sadly, that they do).  This isn't tax cuts and anti-abortion judges.  This is ratifying violence as a political tool and encouraging, directly and indirectly, white nationalism.
We all need to see that rhetoric like above is of the same genre as the radical Mullah who preaches death to America and Israel.  Some (most?) who hear the sermon will consider such calls as nothing more than harsh metaphor, but some are radicalized by the language and strap on bombs or deploy bullets.  It can be radicalizing.  The truly horrifying part is that Trump's radicalizing rhetoric is aimed at fellow citizens.  This is especially true given the way so many people get their "news" and "information" these days.  Trump calls CNN "fake news" and lumps them in as "enemies of the people" (he even tweeted violent images on this count).  Sayoc delivers a bomb to CNN.  This is not some mere coincidence.
If one's response is "but, Antifa" or "but, the left says violent things, too," let me answer as follows.  First, I agree that no one should be calling for, or perpetrating, violence.  I condemn that approach to politics.  Second, there is no analog to Trump on the left at the moment (or ever, that I can think of, in US politics).  There is no leader of the Democratic Party making statements like the list above.   This is not a time for simplistic bothsiderism.  Yes, the overall discourse is coarse, and has been for some time.  Yes, the siloing of news and opinion into agreeable bubbles has deleterious effects on our ability to have a shared reality.  But no political figure at the moment (or, really, in recent memory) has encouraged a politics of violence and division like Donald Trump has, and certainly not with the scope of influence that he has.
He is not, as I state above, personally and directly responsible for these actions.  But he is creating an atmosphere that encourages them.  That is a failure of presidential leadership.  And, worse, he really doesn't seem to care.  And even worse, a lot of his supporters appear to on board.  And if one is still a supporter, what is the motivation?  Are more tax cuts worth a president that speaks like this?   More judges worth this division?
As head of state Trump has a responsibility to try to deal with the current crisis we are facing.  He has a responsibility to act as the leader of all the country.  Instead, he shirks that responsibility.  Indeed, he clearly thinks it is worth only lip service.
Meanwhile, as he talks about being a nationalist and rails against globalists, the atmosphere for more division, radicalization, and violence is furthered.