Rep. Chris Collins, Early Trump Supporter, To Plead Guilty To Insider Trading
Congressman Chris Collins, an early supporter of President Trump's, will be pleading guilty to insider trading charges.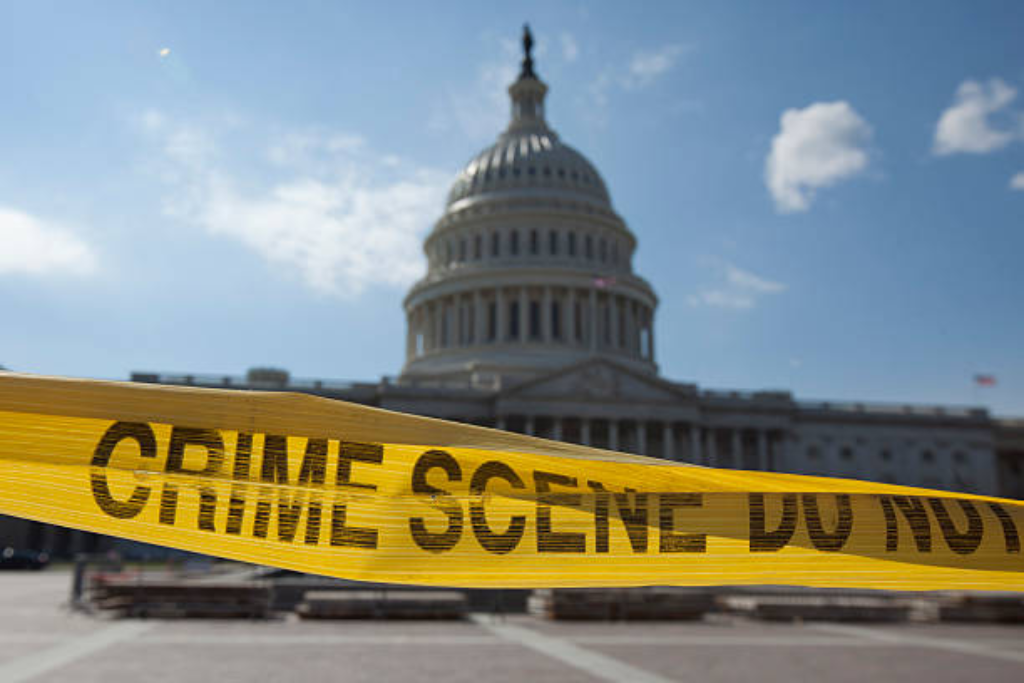 Back in the summer of 2018, New York Congressman Chris Collins, who was one of the early supporters of President Trump in the Republican Primary was indicted on insider trading charges that alleged that he shared information he learned about a company in which he and his son both had an interest to his personal advantage. This happened on the eve of the 2018 General Election and initially led Collins to suspend his re-election campaign, A month later, though, he decided to "unsuspend" the campaign, Ultimately, he went on to win re-election despite being under indictment.
Now, it appears that Collins will be pleading guilty, which likely means he will be resigning from Congress in the near future:
Rep. Chris Collins (R-N.Y.) is expected to plead guilty in an insider trading case in which he was indicted last August, according to Bloomberg.

It is not clear exactly what charges the GOP lawmaker will plead guilty to, or whether he will resign from Congress. Collins's office referred questions to his attorneys.

Collins, his son Cameron, and Stephen Zarsky, the father of Cameron's fiancée, were arrested in August 2018 and pleaded not guilty on charges of trading on non-public information about an Australian biotech company. Cameron Collins and Zarsky also plan to change their pleas, according to Bloomberg.

Collins, the first sitting representative to endorse President Trump in the 2016 Republican primaries, said after his arrest that he would "continue to fight the meritless charges brought against me and I look toward to having my good name cleared of any wrongdoing."

Collins was narrowly re-elected in the 2018 midterm elections, winning by less than one percentage point after defeating his 2016 opponent by more than 30 points and his 2014 opponent by nearly 50 points. Collins' 2018 opponent, Nate McMurray, announced in August that he will seek a rematch with Collins in 2020.

"Many party loyalists continue to view him favorably, even more than his Republican challengers. He retains this support in part due to the tactics he employs; the depths he and his hateful political forces will stoop to," McMurray said.
Given the fact that the charges against Collins, as laid out in the indictment, were fairly straightforward and that there appears to be no real defense that he could offer to the charges against him, this guilty plea isn't entirely surprising. No doubt whatever sentence Collins receives as a result of this plea will be significantly less than what he would have received had he gone to trial and been convicted. This explains the guilty plea.
Left unstated is the question of whether or not Collins will resign from Congress. Obviously, if he's sentenced to any prison time he really won't have any choice in the matter, but that would be a last resort. In that regard, it is worth noting that criminal cases in the past that have involved sitting Members of Congress have included resigning from Congress as a condition of the plea agreement. Whether that will be the case this time remains to be seen. If Collins doesn't immediately resign, it is probable that the House will refer his case to the House Ethics Committee for expedited handling with the idea of getting him out of office.
Assuming Collins does resign, there would likely be a Special Election called to fill his seat, and then another General Election in November 2020. Given the makeup of the race, I expect that whoever ends up being the Republican nominee in either race will end up winning the seat. This one is unlikely to flip, folks.
Update: It is being announced this afternoon that Collins has resigned: