New York Congressman Suspends Campaign After Insider Trading Indictment
Just days after being indicted on insider trading charges, New York Congressman Chris Collins is suspending his campaign for re-election.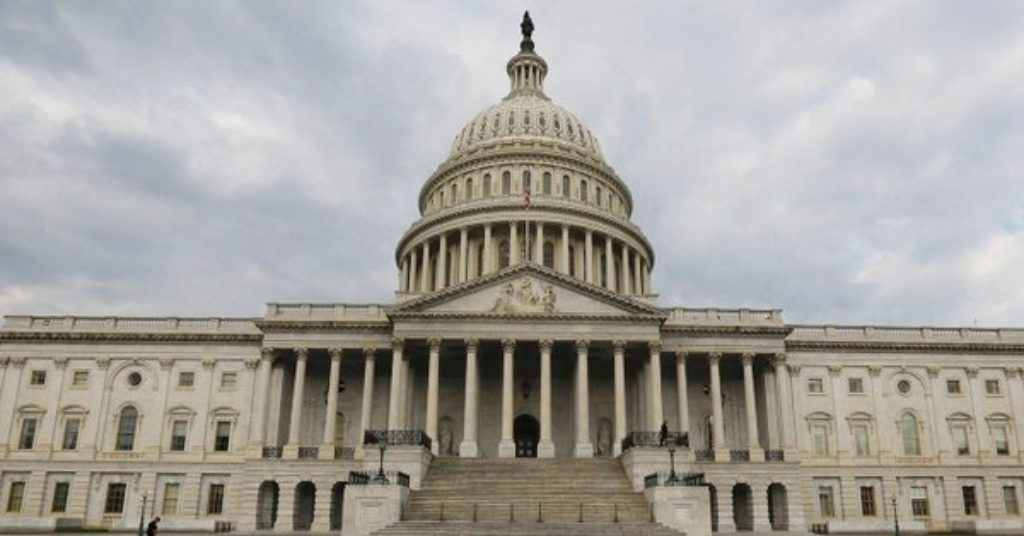 Chris Collins, the Republican Congressman from New York who was among Donald Trump's first supporters in Congress and who was indicted on insider trading charges earlier this week, has suspended his re-election bid and apparently intends to leave Congress at the end of his current term:
Representative Chris Collins, Republican of New York, reversed course on Saturday morning and announced he was suspending his campaign for re-election, days after federal prosecutors charged him with insider trading.

Mr. Collins, who initially vowed to stay on the ballot this fall, said that he decided it was "in the best interests of NY-27, the Republican Party and President Trump's agenda" to suspend his race.

He said he would stay in Congress through the rest of his term and continued to call the charges against him "meritless."

"I look forward to having my good name cleared of any wrongdoing," he said.

Mr. Collins, who was the first member of Congress to endorse Mr. Trump, represents a district in western New York that is one of the state's most conservative, one in which Mr. Trump had his strongest showing.
More from Politico:
Rep. Chris Collins (R-N.Y.), who was charged this week as part of an insider trading scheme, is suspending his re-election campaign and will attempt to remove his name from the ballot.

The third-term congressman announced the decision Saturday morning on Twitter, just days after he vowed to clear his name and remain on the ballot.

Collins is facing multiple counts of securities fraud, as well as charges of wire fraud and lying to investigators. His son and another associate were charged in the scheme as well.

Federal prosecutors allege Collins — who sits on the board of an Australian pharmaceutical company — shared non-public details about the failure of a multiple sclerosis drug in clinical trials. Using that information, Collins' family members were able to sell off shares and avoid more than $760,000 in losses, prosecutors say.

Collins, the first member of congress to endorse President Donald Trump in 2016, pleaded not guilty to the charges.

Under New York law, Collins' name can be supplanted on the ballot at this stage of the cycle only if he dies, moves out of state or is nominated for another office — like a local judgeship. According to Erie County GOP Chairman Nick Langworthy, the exact mechanisms are still being worked out, but he noted Collins owns houses in Florida and Washington, D.C.

"At this point, he has decided it's a distraction focusing on his legal situation," Langworthy said. "It was a distraction for us trying to retain the seat as conservative and Republican leadership. So, I think it was the best decision given the circumstances, and I wish him and his family the best."

Republican leaders from each of the eight counties in the 27th District — which covers rural areas as well as suburbs of Buffalo and Rochester — will meet to select a replacement candidate, Langworthy said. There are more than 40,000 active Republicans than Democrats in the district, which went for Donald Trump by 24 points in 2016.

"I respect Chris Collins' decision to step down while he faces these serious allegations. As I've said before, Congress must hold ourselves to the highest possible standard," said Rep. Steve Stivers, chairman of the NRCC.

(…)

Republicans in the district were hardly enthused about Collins' initial plan to stay on the ballot, and several potential replacement candidates began quickly gauging support. In the mix are State Sen. Pat Gallivan, a former Erie County sheriff, Assemblyman David DiPietro and David Bellavia, a talk radio host and Iraq War veteran who has run for Congress before.

"In a matter where the Republican incumbent is going to lose a race because of criminal allegations of this nature, integrity is a key requirement in the candidate model for his replacement," said Michael Caputo, a GOP political consultant and former Trump campaign aide who lives in the district. "And New York 27 is blessed: we have a man of deep faith in David DiPietro, a former sheriff in Pat Gallivan and a Medal of honor nominee in David Bellavia."

McMurray said he would like to see Collins resign his seat outright, and faulted GOP leaders who are about to select a new candidate for sticking by Collins — whose relationship with Innate Immunotherapeutics was the subject of House ethics inquiries long before criminal charges were filed.
Jazz Shaw at Hot Air made note of some of the possible scenarios that Collins was faced with when the indictment was first made public and, in a post today, adds this:
Now what? Good question. Collins is "suspending his campaign" which is the phrase most politicians use when they are actually quitting but want to keep the campaign alive on paper so they can still do fundraising to cover their costs. (Assuming he can find anyone interested in donating.) But his name is still going to be on the ballot absent some complicated court intervention. While the rules for third party candidates are a bit different than for the major parties in New York, it doesn't even look like another Republican could run as an independent and make it on the ballot.

One strange, outside chance is that another Republican could run on the New York Conservative Party line (disclosure… that's my party) but they already endorsed Collins and party boss Mike Long already came out in support of him after the arrest. Plus, we might run into a problem with the state's archaic Wilson-Pakula Act, which bars a candidate from one party receiving the nomination of another party unless they officially joined the party well in advance of the election. There are exceptions to that rule which might make it possible if the leaders of the Conservative Party are willing to go along with a replacement, but it's not a sure thing. And, again, we're getting down to the wire for any changes on the ballot as it is.
One possible way around the dilemma that Republicans now find themselves faced with lies in New York's law about replacing candidates on the ballot after the time to get ballot access has passed. As noted above, the applicable law appears to allow local party officials to replace a candidate on the ballot if the candidate dies, moves out of state, or is appointed to some other position. Given the current circumstances that Collins faces, the third option is obviously out of the question since nobody is going to appoint someone with a Federal Grand Jury indictment hanging over them to any official position. The death option, of course, speaks for itself. This leaves the possibility of moving out of state. As noted above, Collins has homes in two other states and, at least in theory, he could change his official residence to one of these other states. As Jazz notes, there would probably still need to be litigation on the issue, but this would seem to satisfy that part of the statute. One potential problem here, though, is what impact this could have on his criminal case since prosecutors would likely object to allowing him to move out of state while facing criminal charges. Since these are Federal charges, though, this is not necessarily too complicated a manner since pre-trial monitoring could easily be shifted to another Federal District Court while the case is pending.
In any case, assuming that New York Republicans are able to get a new candidate on the ballot, this is a seat that they should be able to win easily in November. President Trump won the district easily in 2016, and Collins probably would have won re-election even if he'd run while under indictment. The one thing Collins stepping aside does, though, is remove Collins as a cudgel that Democrats can use against Republicans in other parts of the country. That, at least, has to be seen as some good news.