State Legislature On The Line In Virginia, Where Trump Is Very Unpopular
Virginia voters don't like Donald Trump, or Republicans in general, very much right now, and that could translate into Democrats taking control of the state legislature for the first time in nearly 30 years.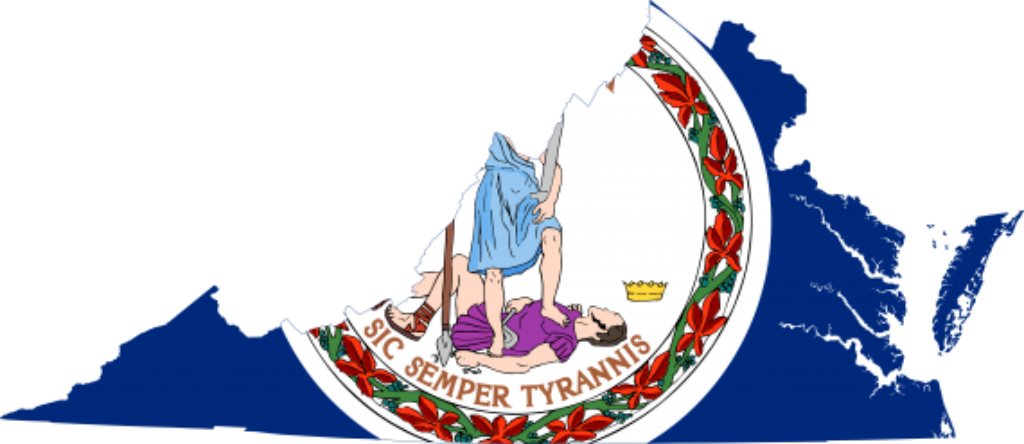 In addition to the Gubernatorial elections in Kentucky and Mississippi today, there are also state legislative elections in Virginia that look as though they'll solidify the Old Dominion's position in the Democratic column:
RICHMOND — Voters go to the polls Tuesday for Virginia's most consequential legislative elections in a generation, with control of state government at stake and the results marking an early skirmish in next year's presidential contest.

An unprecedented flood of money has boosted many General Assembly races to the spending level of congressional contests. Virginia is the only state where this fall's elections will determine the balance of power in the legislature, and both national parties regard it as a proxy war over President Trump and his political future.

All 140 seats in the General Assembly are on the ballot, but much of the battle has focused on suburban districts in Northern Virginia, Richmond and Hampton Roads, where voters can swing left or right.

"Virginia has the best Unemployment and Economic numbers in the history of the State. If the Democrats get in, those numbers will go rapidly in the other direction. On Tuesday, Vote Republican!" Trump tweeted Monday night, one of a series of presidential proclamations on the state.

We were also named the best state for business this year. Thanks for noticing what Democratic leadership is doing for our Commonwealth!" Democratic Gov. Ralph Northam tweeted in reply.

Trump is deeply unpopular in Virginia, and he made no visits there to boost GOP candidates. When Vice President Pence attended a campaign rally in Virginia Beach on Sunday, the Democratic Party of Virginia promoted the appearance.

Republicans are defending thin majorities of 20 to 19 in the Senate and 51 to 48 in the House of Delegates, with one vacancy in each chamber. If Democrats can take control, they could consolidate power for the first time in 26 years and work with Northam to enact legislation long blocked by Republicans.

Those include gun control, protections against discrimination based on sexual orientation, a higher minimum wage and passage of the Equal Rights Amendment. As the only former Confederate state that went for Hillary Clinton in 2016, and with its urban and suburban areas becoming increasingly diverse, Virginia is seen by Democrats as an important place to plant the flag against Trump's Republican Party.

Whoever controls the General Assembly will oversee redistricting after next year's census — influencing politics for a decade to come.

"Proud to endorse an outstanding group of Virginia Democrats in Tuesday's election — candidates who'll not only advance the causes of equality, justice, and decency, but help ensure that the next decade of voting maps are drawn fairly. That's good policy — and good for our politics," former president Barack Obama tweeted.

In the state legislative races, expectations are so high that coming up short of a majority in either chamber would raise questions about the Democratic Party's fitness to take on Trump in 2020.

GOP candidates warn that new liberal Democrats are out of step with traditional Virginia values and will ruin the state's business-friendly climate. Many suburban Republican candidates have attempted a difficult balancing act, posing almost like centrist Democrats for much of the summer — including blue campaign signs and literature that emphasized gun safety and health care without mentioning party affiliation — but lashing out against "socialists" and abortionists in the final weeks.

These elections come two years after statewide elections in the Old Dominion that saw Democrats sweep all three races for Governor, Lt. Governor, and Attorney General in an election that was widely seen as a rebuke of Donald Trump and the Republican Party in the wake of 2016, which also saw Hillary Clinton soundly defeat Trump in the Commonwealth. In addition to the three statewide races, Democrats were also hugely successful in making gains in the state legislature, primarily by winning Republican-held seats in Northern Virginia and the Hampton Roads/Virginia Beach area. That success was so historic that it cut a seemingly prohibitive Republican lead in the House of Delegates cut to just two seats, a number that matches the GOP advantage in the State Senate.
As a result, it would only take Democrats getting a net gain of three seats in each chamber to flip control. In the past, that would have been difficult due to the fact that tightly gerrymandered district lines for both chambers meant that it was exceedingly difficult to unseat an incumbent in either party. Thanks to a combination of both a series of lawsuits that has led to changes in the lines of many key districts and demographic changes in Northern Virginia and Hampton Roads that have made those areas less Republican than they have been in the past, that is no longer the case.
Two other factors influencing the races today in Virginia are the incompetence of the Republican Party of Virginia and the President's unpopularity in a state that, until 2008, had been consistently Republican in Presidential elections since the 1968 General Election. That changed when Barack Obama won back to back elections in 2008 and 2012, and Hillary Clinton followed it up by winning the state by roughly 200,000 votes in 2016. Since then, the President's job approval in the Commonwealth has been consistently underwater since he took office, with the most recent poll showing 53% of potential voters approved of the job the President was doing, while just 27% approved. Other recent polling has shown similarly bad numbers for the President. This is one reason why the President has not campaigned in the state, obviously, and why a recent appearance by Vice-President Pence in Hampton Roads was more heavily advertised by Democrats eager to tie their opponents to the Administration than it was by Republicans.
Despite not campaigning in the state, Trump did tweet this morning about the races in Virginia:
President Trump on Tuesday urged voters in Virginia to support Republican candidates as they cast ballots in the state's highly anticipated legislative elections, citing "massive" work he's brought to the area and lashing out at the Democratic Party.

"Virginia, with all of the massive amount of defense and other work I brought to you, and with everything planned, go out and vote Republican today," he tweeted.

"I know the Dems are saying that they have your vote locked up, but that would mean a long slide down," he added. "VOTE REPUBLICAN TODAY!"

Virginia is one of just four states holding legislative elections this year, and it is the only state in which Democrats could potentially flip control of the state House in their favor.

Trump also retweeted posts from Sunday in which he said Virginia voters could "send a signal to D.C. that you want lower taxes, a strong Military, Border & 2nd Amendment, great healthcare, and must take care of our Vets."

"I hope everyone in the Great State of Virginia will get out and VOTE on Tuesday in all of the local and state elections to send a signal to D.C. that you want lower taxes, a strong Military, Border & 2nd Amendment, great healthcare, and must take care of our Vets. VOTE REPUBLICAN," he said.

"Virginia has the best Unemployment and Economic numbers in the history of the State. If the Democrats get in, those numbers will go rapidly in the other direction. On Tuesday, Vote Republican!" he added.
Here are the President's tweets from this weekend and this morning:
In addition to the disdain for Trump, this race comes at a time when the Republican Party of Virginia finds itself in a state of utter disarray. Over the course of the last six years, Republicans have seen their party torn apart as they lost races for Governor, Lt. Governor, and Attorney General and also lost elections for Senate and other statewide races after a period during which it seemed like they were on the verge of dominating politics in Richmond for decades to come.
One of the main reasons for this has been the fact that the RPV has seen itself pushed to the far-right just as the national party has been. Its 2013 nominees for Governor and Lt. Governor, for example, came from the far-right of a statewide party that had long been moderately conservative. That became even more of a problem in 2018 when Corey Stewart ended up winning the nomination to challenge Senator Tim Kaine. Stewart had been a strong supporter of President Trump and spent much of the 2018 primary campaign appealing to the same alt-right that the President has appealed to. As a result, many mainline Republicans in the state either stayed home on Election Day or openly supported Democratic nominees and Republicans not only lost the Senate race but also lost several seats in the state's Congressional delegation that it seems unlikely they will get back in 2020.
Democrats, of course, have had a difficult year of their own, but they mostly appear to have gotten beyond it. In February of this year, it looked as though all three statewide elected officials were in political trouble for one reason or another. In the case of Governor Ralph Northam and Attorney General Mark Herring, it was due to revelations that they had once donned blackface back in the eighties. In the case of Lt. Governor Justin Fairfax, it was far more serious allegations of sexual assault on at least two occasions at Duke University and at the Democratic National Convention in 2004. All three politicians have survived that month of controversy, though, and those incidents don't seem to be having any impact at all on the fortunes of the Democratic party's legislative candidates.
While it will probably be close, I suspect that Democrats will be able to grab control of both the House of Delegates and the State Senate. This will give Old Dominion Democrats at least two years to put their agenda forward before it is tested in 2021. And perhaps it will lead Virginia Republicans to finally realize the extent of the mistakes that they've made.