The Wheels Are Coming Off Of Kamala Harris's Campaign
Kamala Harris's once-promising campaign is nearing the end whether the candidate or her supporters wish to admit it or not.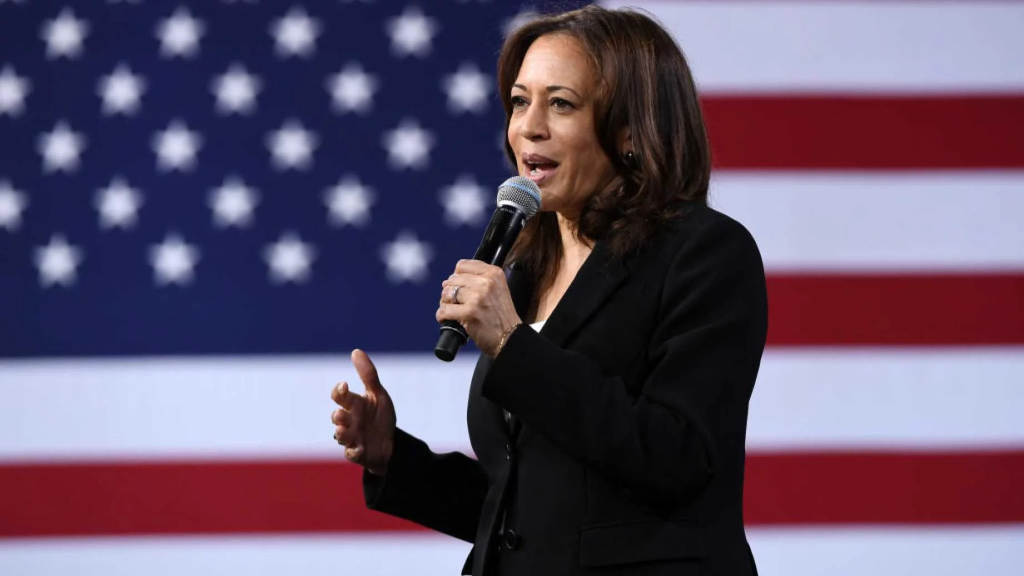 Kamala Harris is still a candidate for the Democratic nomination for President, but the wheels appear to be rapidly falling off her once high-flying campaign thanks to dwindling support in the polls, dwindling donations, and chaos inside the campaign itself:
In early November, a few days after Senator Kamala Harris's presidential campaign announced widespread layoffs and an intensified focus on Iowa, her senior aides gathered for a staff meeting at their Baltimore headquarters and pelted the campaign manager, Juan Rodriguez, with questions.

What exactly was Ms. Harris's new strategy? How much money and manpower could they put into Iowa? What would their presence be like in other early voting states?

Mr. Rodriguez offered general, tentative answers that didn't satisfy the room, according to two campaign officials directly familiar with the conversation. Some Harris aides sitting at the table could barely suppress their fury about what they saw as the undoing of a once-promising campaign. Their feelings were reflected days later by Kelly Mehlenbacher, the state operations director, in a blistering resignation letter obtained by The Times.

"This is my third presidential campaign and I have never seen an organization treat its staff so poorly," Ms. Mehlenbacher wrote, assailing Mr. Rodriguez and Ms. Harris's sister, Maya, the campaign chairwoman, for laying off aides with no notice. "With less than 90 days until Iowa we still do not have a real plan to win."

The 2020 Democratic field has been defined by its turbulence, with some contenders rising, others dropping out and two more jumping in just this month. Yet there is only one candidate who rocketed to the top tier and then plummeted in early state polls to the low single digits: Ms. Harris.

From those polling results to Ms. Harris's campaign operation, fund-raising and debate performances, it has been a remarkable comedown for a senator from the country's largest state, a politician with star power who was compared to President Obama even before Californians elected her to the Senate in 2016.

Yet, even to some Harris allies, her decline is more predictable than surprising. In one instance after another, Ms. Harris and her closest advisers made flawed decisions about which states to focus on, issues to emphasize and opponents to target, all the while refusing to make difficult personnel choices to impose order on an unwieldy campaign, according to more than 50 current and former campaign staff members and allies, most of whom spoke on condition of anonymity to disclose private conversations and assessments involving the candidate.

Many of her own advisers are now pointing a finger directly at Ms. Harris. In interviews several of them criticized her for going on the offensive against rivals, only to retreat, and for not firmly choosing a side in the party's ideological feud between liberals and moderates. She also created an organization with a campaign chairwoman, Maya Harris, who goes unchallenged in part because she is Ms. Harris's sister, and a manager, Mr. Rodriguez, who could not be replaced without likely triggering the resignations of the candidate's consulting team. Even at this late date, aides said it's unclear who's in charge of the campaign.

With just over two months until the Iowa caucuses, her staff is now riven between competing factions eager to belittle one another, and the candidate's relationship with Mr. Rodriguez has turned frosty, according to multiple Democrats close to Ms. Harris. Several aides, including Jalisa Washington-Price, the state director in crucial South Carolina, have already had conversations about post-campaign jobs.

(…)

To some Democrats who know Ms. Harris, her struggles indicate larger limitations.

"You can't run the country if you can't run your campaign," said Gil Duran, a former aide to Ms. Harris and other California Democrats who's now the editorial page editor of the Sacramento Bee.

Some of her problems have been beyond her control. Health care policy and the identity of the Democratic Party became much-debated issues this year, but she had never given the details of either matter extensive thought as she rose from local prosecutor to California attorney general to the Senate. And her supporters believe that as a black woman, Ms. Harris has run into difficulty with some voters over one of the defining issues of the race: assumptions about who can and cannot defeat President Trump.

Ms. Harris is now attempting a pivot, taking a less scripted approach to campaigning. On a conference call with donors after the last debate in mid-November, Jim Margolis, a senior campaign adviser, pointed to her improved performance as a case study in letting "Kamala be Kamala," according to one person who participated in the call — a reference to Ms. Harris's strengths when she is listening to her competitors' comments and reacting freely.

It was her abundant political skills — strong on the stump, a warm manner with voters and ferocity with the opposition that seemed to spell trouble for Mr. Trump — that convinced many Democrats of Ms. Harris's potential.

Yet it has come to this: After beginning her candidacy with a speech before 20,000 people in Oakland, some of Ms. Harris's longtime supporters believe she should consider dropping out in late December — the deadline for taking her name off the California primary ballot — if she does not show political momentum. Some advisers are already bracing for a primary challenge, potentially from the billionaire Tom Steyer, should she run for re-election to the Senate in 2022. Her senior aides plan to assess next month whether she's made sufficient progress to remain in the race.
The article linked above — co-written by New York Times reporters Jonathan Martin, Astead W. Herndon and Alexander Burns — goes on to describe the infighting and second-guessing going on inside the Harris campaign, and it's understandable given the numbers that the once-promising campaign is facing.
This latest report comes after several others that clearly seem to indicate that the wheels are coming off of Harris's campaign and that she may be reaching the point of no recovery. Earlier this month it was reported that Harris was cutting back staff in every state except Iowa, where she apparently is concentrating her campaign efforts. It also comes after months of declining poll numbers and disappearing press attention as the front runners in the Democratic field appears to narrow down to Joe Biden, Elizabeth Warren, Bernie Sanders, and Pete Buttigieg.
After peaking in the polls in the immediate aftermath of the first Democratic debate in June, the former Attorney General and current Senator from California began to slip in the polls and has not been able to stop that slide. Currently, for example, she's polling at 3.8% in the RealClearPolitics national polling average, a significant drop from her peak shortly after the first debate, when she reached 15.9% and briefly held on to third place behind Biden and Sanders, the two frontrunners at the time.
In the statewide polls, she isn't faring much better. In Iowa, the state where she appears to be concentrating her resources at this point, she's in sixth place at 3.3% after peaking over the summer at 16.0%. In New Hampshire, meanwhile, she's dropped all the way down to ninth place with an average of 2.7 %. In Nevada, she's in fifth place with an average poll result of 4.0%, just ahead of billionaire Tom Steyer. Her best performance is in South Carolina, but even there she stands at 6.3%, but that still puts her well behind Biden, Sanders, Warren, and Buttigieg. Even in her home state of California, she's in fourth place at 8.7% while her competition — Biden, Warren, and Sanders — are all in double digits.
The second issue that Harris is facing is, as noted, a serious money problem that threatens to cause the campaign to significant problems just as we are heading into the closing months of the pre-primary part of the campaign. The best evidence of that can be seen in the fact that she raised just $11.6 million in the most recent quarter of the year, roughly the same numbers she saw in the first and second quarters of the year. More importantly, her cash-on-hand numbers were among the worst of any of the top five candidates, and that is only going to get worse if her fundraising continues to slow down.
Taking all of this into account, it's no surprise that the campaign is in the middle of an internal meltdown and that campaign aides are starting to fight among themselves. This is what happens to a campaign when it is effectively on life support, which is clearly the issue for Harris now. It's still possible that she'll turn things around, of course. She doesn't have much time to turn things around, though, and the odds are not looking good. My prediction is that she'll suspend her campaign before the end of 2019.
Here's the November 11th resignation letter from a former top campaign aide referenced in the article:
Harris Campaign Worker Resi… by Doug Mataconis on Scribd