Trump Appears Ready To Fire DHS Secretary Kirstjen Nielsen
The next head to roll in the Trump Administration appears to be frequent Trump target DHS Secretary Kirstjen Nielsen.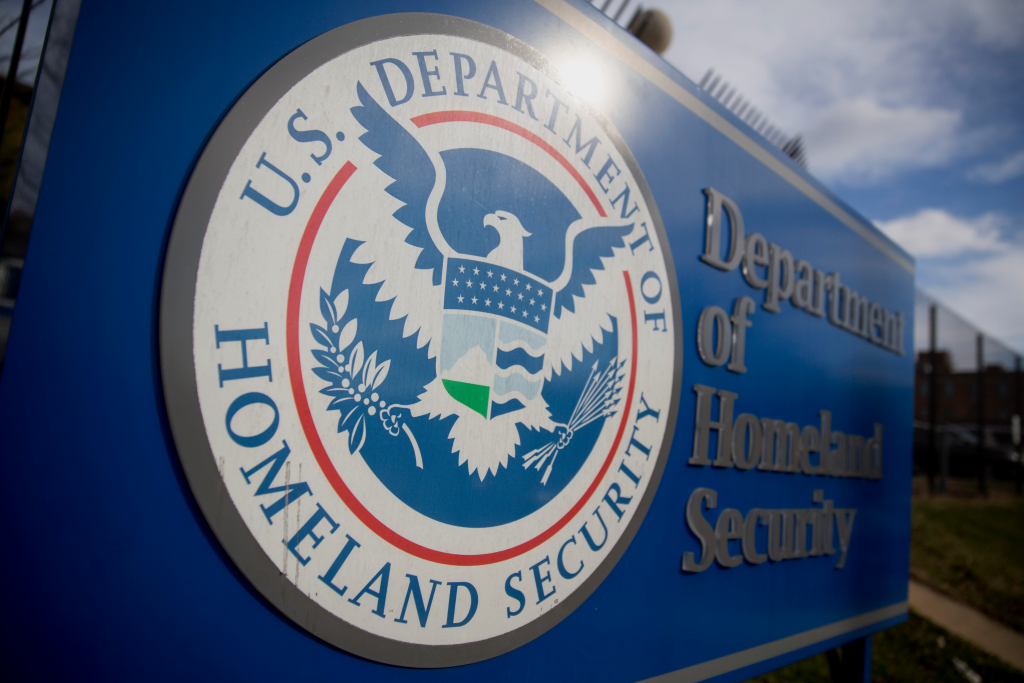 Kirstjen Nielsen, who was appointed and confirmed as Secretary of the Department of Homeland Security when John Kelly left the department to become the President's Chief of Staff, appears to be on the way out:
WASHINGTON — President Trump is considering firing Kirstjen Nielsen, the embattled secretary of Homeland Security who has long been a target of the president's displeasure, as part of a wave of cabinet and staff changes expected to come after the midterm elections, three people close to the president said on Tuesday.

Mr. Trump hates interpersonal confrontation, and he often lets aides he does not like remain in their positions for uncomfortably long times, meaning a change could be weeks away, the people close to the president cautioned.

But Ms. Nielsen has been a target of his ire for many months, primarily over his administration's zero-tolerance immigration policy and his belief that she was not implementing it effectively.

Inside the White House, removing Ms. Nielsen is also seen as a way for Mr. Trump to push out the White House chief of staff, John F. Kelly, without directly firing him.

Mr. Trump and Mr. Kelly arrived at a plan earlier this year for Mr. Kelly to remain in his job through the 2020 election, but the president has privately told allies that he would not bet on his chief of staff staying that long.

The Washington Post first reported that Ms. Nielsen may depart soon. A White House spokesman did not respond to an email seeking comment.

Mr. Kelly has often defended Ms. Nielsen to the president, and protected her from other cabinet members when questions about her effectiveness arose.

At a cabinet meeting several months ago, tension flared between Mr. Kelly and Jeff Sessions, who was then the attorney general and whose department also has purview over immigration issues, about the number of illegal crossings at the southern border. The figure had remained higher than the president wanted.

Nick Ayers, the chief of staff to Vice President Mike Pence, has long been seen as a prospective replacement for Mr. Kelly if he leaves.

Inside the Department of Homeland Security some employees said they had believed for months that Ms. Nielsen was on her way out.

The employees say Ms. Nielsen has struggled to explain to the White House the complexities of border security. One employee said Ms. Nielsen has even pushed back on many measures suggested by immigration hard-liners, though she has forged ahead with efforts to limit immigration using other controversial policies. The most recent effort is a proposal that would deny asylum to anyone who arrived in the country illegally.
The Washington Post has more detail:
President Trump has told advisers he has decided to remove Homeland Security Secretary Kirstjen Nielsen, and her departure from the administration is likely to occur in the coming weeks, if not sooner, according to five current and former White House officials.

Trump canceled a planned trip with Nielsen this week to visit U.S. troops at the border in South Texas and told aides over the weekend that he wants her out as soon as possible, these officials said. The president has grumbled for months about what he views as Nielsen's lackluster performance on immigration enforcement and is believed to be looking for a replacement who will implement his policy ideas with more alacrity.

The announcement could come as soon as this week, three of these officials said.

Trump has changed his mind on key personnel decisions before, and Chief of Staff John F. Kelly is fighting Nielsen's pending dismissal and attempting to postpone it, aides say. But Kelly's future in the administration also is shaky, according to three White House officials.

DHS officials who work with Nielsen declined to address her potential departure Monday. "The Secretary is honored to lead the men and women of DHS and is committed to implementing the President's security-focused agenda to protect Americans from all threats and will continue to do so," spokesman Tyler Q. Houlton said in a statement.

Nielsen has been reluctant to leave the administration before reaching the one-year mark as secretary on Dec. 6, but she has been unhappy in the job for several months, according to colleagues. Trump has berated her during Cabinet meetings, belittled her to other White House staff and tagged her months ago as a "Bushie," a reference to her previous service under President George W. Bush and meant to cast suspicion on her loyalty.

When Nielsen has tried to explain the laws and regulations that prevent the government from drastically curtailing immigration or  closing the border with Mexico, as Trump has suggested, the president has grown impatient and frustrated, aides said.

Nielsen's departure would leave a leadership void at the government's third-largest agency, which has 240,000 employees and a $60 billion budget. The deputy secretary job at DHS has been vacant since April, and the White House has not submitted to Congress a nomination for that post.

Unless Trump were to name another official to lead DHS in an acting capacity, the day-to-day task of running the agency would fall to Claire M. Grady, the undersecretary for management.

Trump has told White House officials that he has begun contemplating replacements for Nielsen. He could name one of the agency's other Senate-confirmed principals, such as Kevin Mc­Aleenan, the commissioner of U.S. Customs and Border Protection, or David P. Pekoske, administrator of the Transportation Security Administration and a former vice commandant of the Coast Guard.

"If I were advising the White House, I'd encourage them to nominate someone with executive branch experience," said one senior DHS official who spoke on the condition of anonymity to share candid views about his agency's leadership. "This will be our fourth secretary in two years. The last thing we want is someone who needs hand-holding."
From the beginning, Nielsen's tenure at DHS has been controversial both for Trump and his supporters and for Administration critics who have frequently voiced concerns that the Administration lacks people with sufficient qualifications to do their jobs. With regard to this second group, even at the time Nielsen was named to succeed Kelly there were those who pointed out that she lacked experience leading a large organization and that, nonetheless, she was being put forward as the next leader of a Cabinet department that is among the largest in the Federal Government and which is made up of a complex web of interacting, and separate, agencies and authorities that often have only a tangential relationship with another. This is why the ideal candidate for the position of Secretary of DHS would ideally go to someone with executive-level experience that includes leading a large private or public sector organization. Nielsen, for all her accomplishments, lacks that experience and that has led to frequent criticism of the way in which she has handled her job.
For Trump and his supporters, Nielsen and the DHS have become the convenient target for setbacks that the Administration has suffered on the immigration front. The latest piece of evidence in that regard came last week when the department released data showing a one-month record of more than 23,000 traveling to the border in families to seek asylum. This is not an anomaly. September data showed that nearly16,700 people in families were caught at the border, a development which caused the Administration to call the situation a "crisis" and alleged threat to national security. Despite this, the data also shows that the number of people apprehended at the border remains at levels lower than what we've seen in the past. However, because of legal rulings and existing policy, the fact that so many of the migrants that are arriving has made it difficult for the Trump Administration to enforce the "zero tolerance" policy announced earlier this year. As a result, the President has lashed out at Nielsen in private and in public.
Whether Trump goes through with this threat remains to be seen. There have been plenty of reports from virtually the day that he took office regarding his penchant for undermining the people who work for him both in private and in public. In many cases, he has never followed through with threats to fire them or ask for their resignation, but in others, he has done so. The most notable recent example of that, of course, is former Attorney General Jeff Sessions, who was fired within days after last week's midterm elections after months in which there was speculation that his days were numbered. There were similar warning signs regarding other officials, such as former Secretary of State Rex Tillerson and former National Security Advisor H.L. McMaster, that the President ultimately followed through on. Whether that happens to Nielsen remains to be seen.