Trump Asked Deputy Attorney General If He Was "On My Team"
Yet another demand for a loyalty pledge from a law enforcement official by a President under investigation.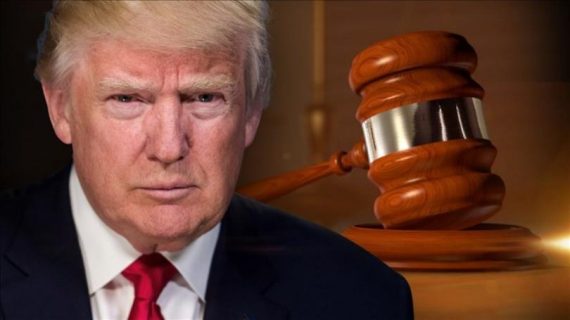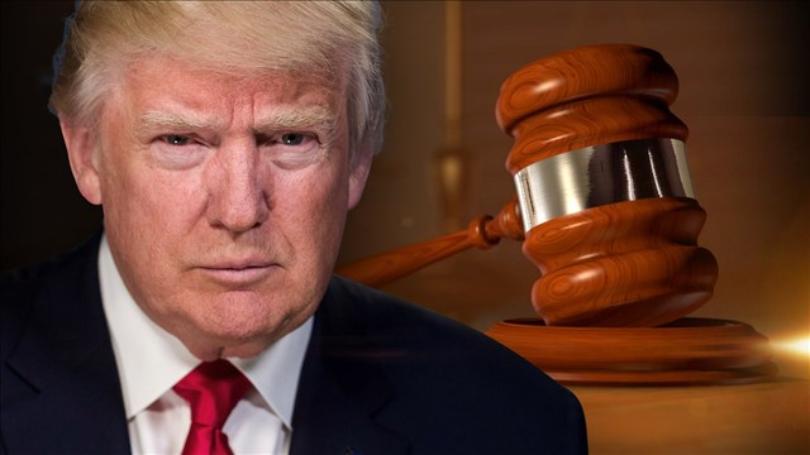 CNN is reporting this afternoon that President Trump appears to have asked Deputy Attorney General Rod Rosenstein for a loyalty pledge in what appears to be yet another attempt to undermine the investigation into his 2016 campaign and Russian interference in the election:
Deputy Attorney General Rod Rosenstein visited the White House in December seeking President Donald Trump's help. The top Justice Department official in the Russia investigation wanted Trump's support in fighting off document demands from House Intelligence Chairman Devin Nunes.

But the President had other priorities ahead of a key appearance by Rosenstein on the Hill, according to sources familiar with the meeting. Trump wanted to know where the special counsel's Russia investigation was heading. And he wanted to know whether Rosenstein was "on my team."

The episode is the latest to come to light portraying a President whose inquiries sometimes cross a line that presidents traditionally have tried to avoid when dealing with the Justice Department, for which a measure of independence is key. The exchange could raise further questions about whether Trump was seeking to interfere in the investigation by special counsel Robert Mueller, who is looking into potential collusion by the Trump campaign with Russia and obstruction of justice by the White House.

At the December meeting, the deputy attorney general appeared surprised by the President's questions, the sources said. He demurred on the direction of the Russia investigation, which Rosenstein has ultimate authority over now that his boss, Attorney General Jeff Sessions, has recused himself. And he responded awkwardly to the President's "team" request, the sources said."

Of course, we're all on your team, Mr. President," Rosenstein told Trump, the sources said. It is not clear what Trump meant or how Rosenstein interpreted the comment.

The Justice Department declined to comment for this story. The White House did not comment.

Rosenstein's meeting with the President came as Rosenstein prepared to testify before the House Judiciary Committee. Trump appeared focused on Rosenstein's testimony, according to a source briefed on the matter, and he brought it up with the deputy attorney general.

As a further sign of the President's focus on Rosenstein's testimony, one of the sources said Trump also had suggested questions to members of Congress that they could ask Rosenstein.

One line of inquiry Trump proposed lawmakers ask about was whether Rosenstein appointed Mueller as special counsel to investigate Russian meddling in the 2016 election because Mueller was not selected as FBI director. CNN has reported that Trump has been venting to his aides about Rosenstein in recent weeks and even raised the possibility of his removal. Sources say Trump believes Rosenstein was upset Mueller wasn't selected as FBI director and responded by making him special counsel. It does not appear those questions were asked of Rosenstein at the hearing.

Rosenstein's December 13 appearance before the committee included strong backing for Mueller. He also pushed back at Democrats' questions about the President's demands for loyalty.

"As long as you are following your oath of office, you can also be faithful to the administration," he testified.

At the hearing, Rosenstein repeatedly declined to say whether Trump had ever asked him about the Russia Investigation. But he testified that he never received any "improper orders" from Trump and denied that anyone ever asked him to pledge his loyalty, dating back to his time in the Bush administration.

"Nobody has asked me to take a loyalty pledge, other than the oath of office," Rosenstein said.
Rosenstein, of course, is a key player in the ongoing Russia investigation and has been ever since Attorney General Jeff Sessions recused himself from supervising the investigation due to his involvement with the Trump campaign and the fact that he had contact with the Russian Ambassador to the United States prior to Trump becoming President. When Trump fired F.B.I. Director James Comey, it was Rosenstein who drafted the memo that purported to justify Comey's firing based on his handling of the investigation into Hillary Clinton's email server and her handling of classified material. Within days, of course, Trump essentially admitted that he fired Comey due to the Russia investigation. It was subsequent to these events that Rosenstein appointed Robert Mueller as special counsel to investigate the Russia matter, and there have been numerous reports since then that Trump was particularly frustrated with that decision as well as the fact that Sessions had originally recused himself to begin with. Additionally, in recent weeks Rosenstein has come under attack by Trump and Trump surrogates and there have been some suggestions that Trump was considering removing him from office.
This isn't the first time that President Trump has shown an obsession with loyalty from people who are tied to the legal system. In February of last year in an Oval Office meeting, Trump asked F.B.I. Director James Comey for a loyalty pledge a conversation that made Comey uncomfortable enough to begin memorializing his conversations with the President up until the point he was fired. Over the summer we learned that he considered withdrawing the nomination of Associate Justice Neil Gorsuch because he was concerned about his loyalty to the White House, but ultimately backed off at the urging of his White House Counsel. And, most recently, we learned that he asked Associate F.B.I. Director Andrew McCabe, who had briefly served as Director in the wake of Comey's firing and took early retirement this week after coming under fire from Trump, who he had voted for in the 2016 Presidential election. All of this shows an unhealthy obsession with loyalty on the President's part, especially when it comes from people who are in positions in which it would be entirely inappropriate for them to pledge such loyalty. On some level, you would have thought that someone would have had a discussion with Trump about this already. Of course, maybe they did and he just isn't listening.