Where Have All the Commenters Gone?
The mysterious disappearance of long-time OTB commenters.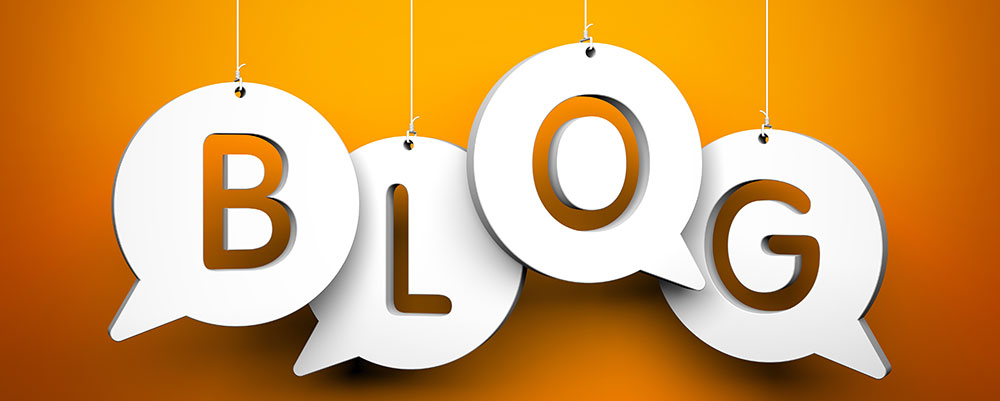 As noted from time to time, OTB has a handful of trolls that we can't seem to get rid of. We eventually tire of their constant derailment of threads with pet topics and refusal to engage in constructive debate, take measures that are available to us to ban them from the site, only to see them re-emerge under another pseudonym. I don't understand these people.
We seldom discuss the opposite phenomenon, though, and it's much more common: Excellent commenters who enhance the community through valuable insights from their personal and/or professional experiences for years and then just disappear without a trace.
We have noted the steady decline in our conservative commentariat. While lamentable, it's at least understandable. I don't post nearly as often as I did in the first decade or so of the site's history (2003-2013) and I've both evolved politically to become further left and the Republican Party has changed in ways that are less hospitable. Steven Taylor has had a similar ideological evolution and decline in output here. Doug Mataconis has remained steadier ideologically, but the GOP is also less hospitable to his brand of libertarianism.
Meanwhile, the commentariat has here long become more progressive. We emerged quite early on as one of the relative handful of "blogs on the right" that were attractive to those on the other side of the aisle. Not only have the front-pagers always been more ideological than partisan—meaning we were willing to call out Republican politicians and commentators for their transgressions from literally Day 1 of the site—but we're also honest intellectuals who eventually change our mind when presented with evidence that we're wrong.
The combination of hosts who went from center-right to center-left and a commentariat that's well left-of-center meant that conservative commenters felt besieged from all sides. I can see where they would simply get tired of banging their heads against the wall and leave. With rare exceptions, that left the right represented mostly by trolls or people indistinguishable from trolls because they kept raising the same tired talking points and were immune to persuasion.
What's weird, though, is the sudden departure of relatively non-partisan commenters who seem to be having a good time and then just disappear without a trace. For example, someone the other day noted the absence of "HarvardLaw92." He posted a whopping 5,820 comments under that name between 2012/06/23 and 2018/11/13.  It has been speculated that current events, including the Mueller investigation, have made it impossible to comment owing to professional ethical obligations.
Going through some old posts in research for another post, I came across the name "Rafer Janders." That's the name of Richard Harris' character in 1978 film "The Wild Geese." It was also the pseudonym of a commenter who posted at least 5,104 times between 2012/07/25 and 2017/02/03. It doesn't appear that he changed pseudonyms and his most recent interactions seemed cordial enough.
Similarly, "yetanotherjohn," who was also a front-pager at Wizbang, posted quite a number of times (using different fake email addresses, making a count difficult) between 2005/03/28  and 2014/11/08. Again, there was no indication of a name change or being weary of the fray.
Then there's the commenter known as"odograph" from 2005/06/07 to 2010/1/28 and "john personna" from 2009/11/28 to 2014/04/09.  He commented a whopping 15,204 times under the "john personna" persona and one specific email (there were others with different emails) and 2,319 under "odograph" and one particular email. There were at least strong indications that he was getting frustrated by the up/down comment voting system but he was expressing that sometimes even under the "odograph" incarnation.
"Just Me" had 2,774 comments under that name and a single email address between 2005/01/17 and 2014/10/23. No indication of dissatisfaction.
"Jukeboxgrad" 3,726 comments under a single email (and more under others) between 2005/03/06 and 2016/05/04 before disappearing.
"McGehee" made hundreds, perhaps thousands, of comments between 2004/03/12 and 2013/06/19  under an absurd number of fake email addresses.
Going quite a bit further back, "Anderson" had 906 comments under a single email, and loads more under others, between 2007/04/05 and 2011/08/09. Then poof.
"Tano" commented at least 823 times 2005/07/22 and 2007/10/02.
"Paul" had at least 1,162 comments between 2003/04/22 and 2012/08/27.
A less voluminous but strong poster calling himself "vnjagvet" posted at least 97 times between 2004/05/01 and 2010/05/11.
Steve Plunk posted over 2,000 times between 2005/09/08 and 2011/03/25, plus a cameo 2011/11/27 to express condolences on the loss of my wife. He was a conservative and supporter of Sarah Palin who apparently had enough of being beaten up by more liberal commenters.
A poster who went variously by "John" and "Ottovbvs"  for a few posts before settling on "Brummagem Joe" for 4,435 comments was a regular from 2006/09/24 to 2013/04/06 and then made a brief reappearance as "Realist" from 2015/04/01 to 2015/04/08 before fading away again.
The commenter known as "mantis" posted 5,780 times under a single email between 2010/03/19 and 2015/12/29.
We lost five long-timers in 2017:
"Stonetools" posted at least 6,725 times between 2011/05/22 and 2017/01/01.
"legion" posted at least 2,629 times between 2009/01/01 and 2017/06/23.
"PD Shaw" posted 6,358 times between 2006/08/01 and 2017/06/27.
"anjin-san" commented 5,415 times under one email, 1,090 under another, and a handful more under others starting 2004/08/09 and made his most recent appearance on 2017/06/29.
Janis Gore commented at least 1,649 times between 2003/05/01 and 2017/07/21.
I'm baffled as to what happened that one week in June!
I'm sure there are dozens of one-time regulars who just drifted away for one reason or another. Hell, some of them might have up and died. Speculation and reflections welcome. I may even update the post if the comments remind me of particular mega-commenters who have disappeared.
Note: I've added a handful of additional names to the post since it went live, mostly on my own discovery but a couple on suggestion from the comments. I've done it inline rather than as an update for purposes of flow.