Will The GOP's Love For Endless War Trump Fiscal Conservatism?
The GOP is facing a battle between its fiscal conservatism and i's military adventurism.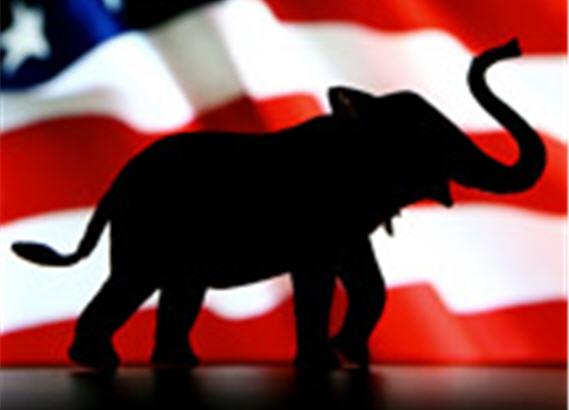 As the 112th Congress begins work on whatever budget cuts they plan on coming up with, Republicans are already starting to fight over whether the Pentagon should be on the table:
WASHINGTON — To hear the Republican leadership tell it, the once-sacred Pentagon budget, protected by the party for generations, is suddenly on the table. But a closer look shows that even as Speaker John A. Boehner and Representative Eric Cantor, the House majority leader, insist on the need for military cuts, divisions have opened among Republicans about whether, and how much, to chop Pentagon spending that comes to more than a half trillion dollars a year.

Those differences were on display Wednesday on Capitol Hill, where the traditional Republican who now leads the House Armed Services Committee, Representative Howard P. McKeon, fought back against proposed cuts in the Pentagon budget even as fledgling committee members supported by the Tea Party said that the nation's debts amounted to a national security risk.

"I cannot say it strongly enough: I will not support any measures that stress our forces and jeopardize the lives of our men and women in uniform," Mr. McKeon said in an opening statement that followed up on a letter to Defense Secretary Robert M. Gates urging him not to stop work on the Marines' $14.4. billion Expeditionary Fighting Vehicle, a combined landing craft and tank for amphibious assaults that Mr. Gates canceled this month.

But Representative Chris Gibson, a Tea Party-endorsed freshman Republican and a retired Army colonel from New York's Hudson River Valley, made it clear that no part of the Pentagon's $550 billion budget — some $700 billion including the wars in Iraq and Afghanistan — was immune.

"This deficit that we have threatens our very way of life, and everything needs to be on the table," Mr. Gibson told William J. Lynn III, the deputy defense secretary, who testified at the hearing along with Gen. Peter J. Chiarelli, the vice chief of staff of the Army, and other service vice chiefs.

(…)

In an interview, Representative Vicky Hartzler, a freshman Republican from Missouri who was backed by former Gov. Sarah Palin of Alaska, said that her priorities were jobs and "reining in runaway spending." But when asked about the Pentagon budget, Ms. Hartzler, who defeated former Representative Ike Skelton, the longtime Democratic chairman of the Armed Services Committee, said that "now is not the time to talk about defense cuts while we are engaged in two theaters with men and women in harm's way."

Ms. Hartzler said she questioned the $78 billion in cuts to the military budget over the next five years, and added, "I will be a staunch defender of military installations in my district and across the country." Ms. Hartzler's district has two large military bases, Fort Leonard Wood and Whiteman Air Force Base, home to the B-2 stealth bomber and a new ground-control station for unmanned Predator drones.
How this argument turns out depends in no small part on where freshman like Congresswoman Hartzler come on down on this issue. As I noted during the election, there did not seem at the time to be a clear "Tea Party" position on foreign policy issues, and the likelihood was that most of the freshman Representatives would simply fall in line with traditional GOP foreign policy views:
With very few exceptions, I would except that you'll find most of the incoming "Tea Party" Congressmen and Senators adopt whatever the Republican line happens to be on foreign policy at the time, specifically something resembling the neo-conservativism that marked foreign policy during the Bush years. Notwithstanding the libertarian tendencies in the movement, these people are, at heart, populist Republicans, and they'll adopt the same flag-waving-as-foreign-policy attitude that we've seen from the GOP in recent years. Already we've seen signs of this as Sarah Palin has taken it upon herself to make it clear within the Tea Party movement that fiscal conservatism shouldn't apply when it comes to defense spending, and I expect that the same argument will be made when it comes to the foreign policy adventures that the Palin/Hannity/Limbaugh wing of the party seems to love so much.

This doesn't bode well for the future.

Applying the simplistic populism of the Tea Party to an area as complex as foreign policy usually means endorsement of gun-ho militarism, especially when you consider that Liz Cheney and John Bolton seem to be as popular among certain segments of the Tea Party crowd as Sarah Palin and Michelle Bachmann. This is the crowd that thinks that the answer to the Afghanistan problem is more troops, and that bombing Iran will accomplish something other than setting off a general war and economic crisis.
The problem that the GOP faces, though, is that it is going to have to talk about serious defense cuts int he future, including scaling back international commitments, if they are going to live up to the fiscal promises that they've made. You cannot seriously address the budget deficits, then there is no area that can be completely off the table, including a the defense budget. To say otherwise while claiming the mantle of fiscal conservatism is to be a complete hypocrite. Additionally, it simply isn't politically possible to put everything except defense spending on the table. If you're going to restructure entitlements, cut farm subsidies, and otherwise cut back in other areas, then you'll have to do in defense spending too. Otherwise, you'll never get a bill passed and you will have wasted everyone's time. Our current fiscal problems are presenting the GOP with an excellent opportunity to step away from the military adventurism of the Bush Administration (anyone remember when Republicans criticized President Clinton's interventions in Bosnia and Kosovo?), let's hope they don't blow this opportunity.