2012: An Election About Nothing
Neither Romney nor Obama are running on policy; rather, they're trying to persuade people the other guy would be even worse.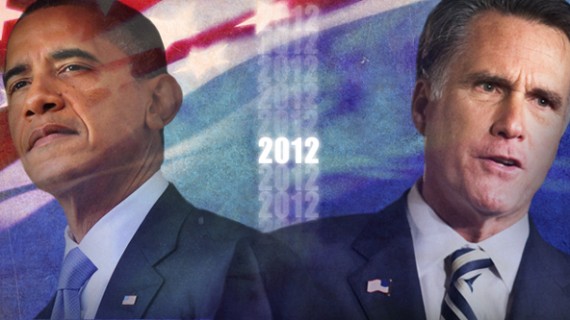 While Robert Reich and I disagree on a lot, he's dead right here:
The worst economy since the Great Depression and you might think at least one of the candidates would come up with a few big ideas for how to get us out of it.
But you'd be wrong. Neither candidate wants to take any chances by offering any large, serious proposals. Both are banking instead on negative campaigns that convince voters the other guy would be worse.

[…]

So whatever happens on Election Day, the next president will have to contend with two handicaps. The public won't have endorsed any new ideas or bold plans, which means he won't have a clear mandate to do anything on the economy.

The only thing the public will have decided is it fears and distrusts the other guy more. Which means the winner will also be burdened by almost half the electorate thinking he's a scoundrel or worse.

The worst economy since the Great Depression, but we're in an anti-election that will make it harder for the next occupant of the oval office to do a thing about it.
The conventional wisdom is that American presidential campaigns are about appealing to the Center. The argument is that roughly a third of the country are firmly Democrats, another third are firmly Republicans, and another third are persuadable. Both camps, though, seem to be of the mind that the reality is that those who will actually show up to vote are roughly half and half in each camp and that the winner will be the side that gets his people the most motivated to show up.
They may well be right as a matter of political calculation. But Reich is right: the result will be a continuation of the status quo, in that the winner will not only lack a "mandate" to govern (if such ever exists) but will be viewed as illegitimate out of the gates by roughly half the electorate.