Clinton Jumps To Massive Lead In New Iowa Poll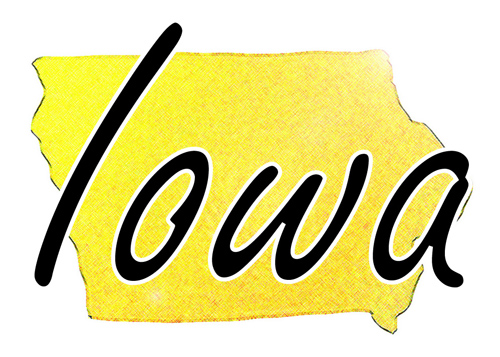 In one of the first polls taken in the wake of Vice-President Biden's decision not to run for President and her appearance before the House Select Committee investigating the Benghazi attack, Hillary Clinton has jumped to a massive lead in Iowa:
With Vice President Joe Biden officially out of the running and the Benghazi testimony behind her, Hillary Clinton has surged to a 41-point lead in the first caucus state of Iowa, according to results out Tuesday from the latest Monmouth University poll surveying likely Democratic caucus-goers.

Clinton earned the support of nearly two in three likely participants in next February's caucus, with 65 percent. Her next closest competitor, Vermont Sen. Bernie Sanders, took 24 percent. In third place is former Gov. Martin O'Malley with 5 percent, and Harvard law professor Larry Lessig follows with 1 percent.

The RealClearPolitics average of Iowa polls previously showed Clinton with a much more narrow lead over Sanders, with Biden in third place.

Among Sanders' supporters, a majority of 68 percent said they back Clinton as their second choice, compared with just 19 percent for O'Malley.

In terms of favorability numbers, 88 percent see the former secretary of state positively, versus 8 percent who do not. Meanwhile, 77 percent have a favorable view of Sanders, while 11 percent do not.

Approximately four in 10, or 40 percent, of those surveyed said that they are "completely decided" on their candidate, about double the share of Republicans who said the same in a Monmouth poll released Monday. Another 37 percent said they have a strong preference but are willing to think about other choices, 10 percent indicated a slight preference and 13 percent said they were undecided. Among the 31 percent of Democrats who said they have met a candidate campaigning in Iowa, 21 percent said they saw Clinton in person, while 16 percent said they saw Sanders.
Prior to October, polling had shown Clinton's previously huge lead in the Hawkeye State diminish in the wake of revelations about her private email server and her campaign's muddled response to the same, the wave of success and goodwill that Bernie Sanders has received since entering the race, and the speculation about Vice-President Biden perhaps making a last-minute entry into the Democratic race for President. Over the past month, though, Clinton has seen good news in the polls, a widely well-received performance in the first Democratic debate, the news that Vice-President Biden is not running for President, and, of course, her appearance last Thursday before the Benghazi Committee. If this poll, which is one of the first released not to include Joe Biden as a potential candidate in some time, is any indication then she is in very good shape indeed.
In the Iowa Poll Average, RealClearPolitics now has Clinton with 15.5 point lead while Pollster has  her with a 3 point lead, although that is largely due to the fact that Pollster includes polling that RCP does not in calculating its average. Whichever number you use, though, it seems fairly clear that Clinton's campaign has clearly turned a corner from the summer doldrums she was experiencing earlier this year.