McConnell And Senate Republicans Block Election Security Bills
The evidence is clear that Russia interfered in the election in 2016 and intends to do so again. Despite this, Mitch McConnell is blocking legislation designed to enhance election security.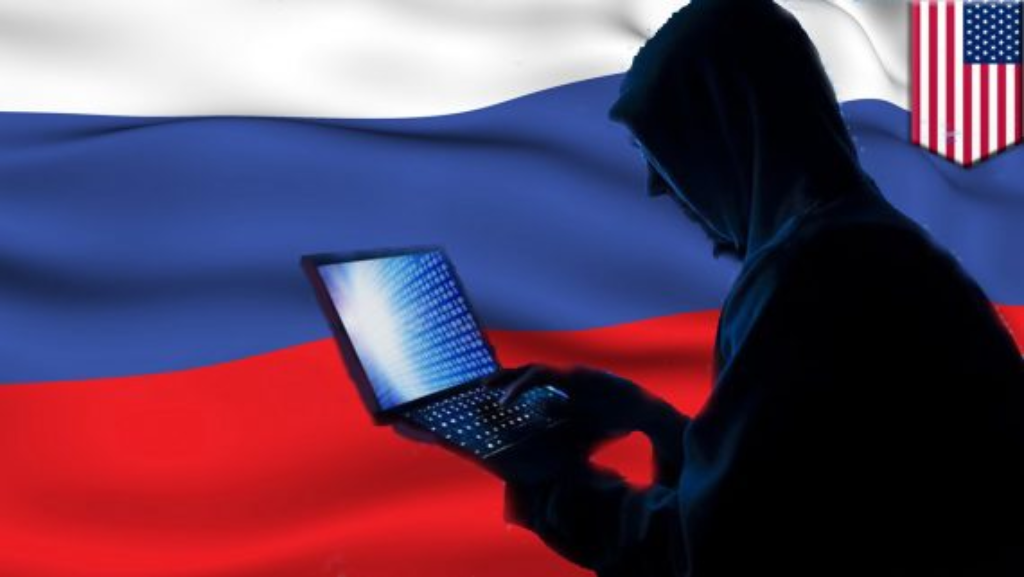 Just hours after former Special Counsel Robert Mueller had finished testifying about his investigation and confirming yet again the fact that Russia interfered in the 2016 election and intended to do so again, Senate Republicans led by Mitch McConnell were blocking election security legislation designed to combat such interference:
WASHINGTON — A raft of legislation intended to better secure United States election systems after what the special counsel, Robert S. Mueller III, called a "sweeping and systematic" Russian attack in 2016 is running into a one-man roadblock in the form of the Senate majority leader, Mitch McConnell of Kentucky.

The bills include a Democratic measure that would send more than $1 billion to state and local governments to tighten election security, but would also demand a national strategy to protect American democratic institutions against cyberattacks and require that states spend federal funds only on federally certified "election infrastructure vendors." A bipartisan measure in both chambers would require internet companies like Facebook to disclose the purchasers of political ads.

Another bipartisan Senate proposal would codify cyberinformation-sharing initiatives between federal intelligence services and state election officials, speed up the granting of security clearances to state officials and provide federal incentives for states to adopt paper ballots.

But even bipartisan coalitions have begun to crumble in the face of the majority leader's blockade. Mr. McConnell, long the Senate's leading ideological opponent to federal regulation of elections, has told colleagues in recent months that he has no plans to consider stand-alone legislation on the matter this term, despite clamoring from members of his own conference and the growing pressure from Democrats who also sense a political advantage in trying to make the Republican response to Russia's election attack look anemic.

Mr. McConnell has long been an implacable foe of legislation that mandates disclosure or limits on political donors. Critics charge that he may have another reason to stay on the sidelines: not wanting to enrage President Trump, who views almost any talk of Russia's success as questioning the legitimacy of his 2016 victory.

"No, I don't think there is any likelihood that we are going to move a bill that federalizes more of the election process," Senator Roy Blunt, a member of Republican leadership and a former top elections official in his home state, Missouri, said on Wednesday. "Our focus will be on being sure that we are supporting the state and local governments that have run and will be the best people to run elections."

As Mr. McConnell and his allies see it, the federal government is already doing enough — through executive branch initiatives, a 2017 package of Russia sanctions, $380 million in grants Congress allocated to states last year — to satisfy that obligation. A spokesman for Mr. McConnell, Doug Andres, declined to comment.

But in his speech last month declaring the "case closed" on the 2016 election investigation, Mr. McConnell noted, "We just had the 2018 midterm elections. Thanks to this administration's leadership, all 50 states and more than 1,400 local election jurisdictions focused on election security like never before," adding, "Thanks to efforts across the federal government, in 2018, we were ready."

"These threats and challenges are real," he concluded. "Our responsibility to strengthen America is serious."

Advocates for congressional action in both parties are not giving up.

"Leader McConnell would just like the issue to go away," Senator Chuck Schumer of New York, the Democratic leader, said this week in an interview. "We're not going to let that happen."

Mr. Schumer and others point to continued warnings from the American law enforcement and intelligence officials monitoring Russia and other foreign adversaries — including Mr. Mueller — who say the threat against the American political process may only be growing. Adding to concerns are reports that Mr. Trump's sensitivity around Russia might be hindering the executive branch's response and surveys that show more than a dozen states still do not have auditable paper-ballot backup systems. Dozens more say they lack the funds to replace aging and potentially vulnerable election technology.

"We have 8,000 different election jurisdictions, and the idea that all of them are going to have the resources, the knowledge, the skills and the ability to independently safeguard our system against foreign powers is just not realistic," said Lawrence Norden, who has surveyed state election officials for the Brennan Center for Justice. "We need somebody to be leading on this. In some cases, individual states are. But given the threat, the idea that Congress is not going to have a role here for ideological purity, to me is insane."

(…)

Daniel Savickas, who lobbies Congress on election-related issues for the conservative FreedomWorks, blasted the Senate majority leader for letting legislation languish: "Unfortunately, all Senator McConnell wants to do is judges these days," he said.

FreedomWorks has advocated a more limited federal footprint, but Mr. Savickas said that "there is a role for Congress" to provide money for states to transition to paper ballot backups and to conduct "risk-limiting audits" after elections.

Senator Marco Rubio, Republican of Florida, continues to push his Defending Elections From Threats by Establishing Redlines Act, written with Chris Van Hollen, Democrat of Maryland, that would impose mandatory sanctions on anyone who attacks an American election. Senators Lindsey Graham of South Carolina and Cory Gardner of Colorado, both Republicans, together with a handful of Democrats, are pressing for crippling new sanctions on Russia to increase the penalty for its past aggression.

None of that appears to be moving.

Nor does the Secure Elections Act, written by Senators James Lankford, Republican of Oklahoma, and Amy Klobuchar, Democrat of Minnesota, which codifies cyberinformation-sharing initiatives between federal intelligence services and state election officials, speeds up the process of granting state officials security clearances and provides incentives for states to adopt the use of paper ballots. The coalition behind it is fraying in the face of a reluctant White House and a balking Mr. McConnell.

"Many of the things we have in the Secure Elections Act, D.H.S. is already doing," Mr. Lankford said in an interview, referring to the Department of Homeland Security. "We are trying to codify it, to say we can't forget. We get to 2022, 2024, 2026 — no one can become complacent and think the Russians or the North Koreans or the Chinese are not going to try to engage in these kind of activities."
McConnell has not really offered any explanation for why he is so opposed to these election security bills, although some Republicans who support him have argued that this is an issue that the Constitution largely leaves to the states and that Congress should not interfere in what is supposed to be a state matter. While there is some merit to this argument given the fact that Constitution does leave to the states broad authority over how elections are to be conducted, it seems clear that there are some circumstances in which it is appropriate for the Federal Government to get involved even if it's just on a limited basis. This is especially true in a case such as this where a foreign power is engaging in efforts to interfere in our elections on a nationwide basis. This makes it not just a matter impacting one state, but a matter of national security. Failing to act isn't just irresponsible politics, it is a clear and present threat to our national security.
Another suggestion for why McConnell and some other Republicans have been reluctant to act on this issue is that they don't want to arouse the ire of Donald Trump, who apparently sees an acknowledgment of the reality of what happened as an attack on the legitimacy of his victory. Over the past two and a half years, Trump has made no secret of the fact that he does not believe the reports of his own intelligence agency heads that Russia interfered in the 2016 election and that they intend on attempting to do so again if they're able to get away with it. Over the past two years, his Administration has done nothing to prepare the nation for the possibility of such interference in the coming elections. And, most importantly, he failed to confront the Russian President, whom he has long expressed open admiration for in the past, regarding that interference when he had the chance to do at face-to-face meetings both when they have met at the G-20 Summit and at their summit meeting in Helsinki. Each time he's been given the opportunity to confront Putin directly over this issue, the President has backed away and instead continued to make his claims that the entire Russia investigation is "Fake News" and a "witch hunt." As a result, polls have shown that Republican voters tend to doubt that any such interference ever happened. Given the extent to which the Republican Party has become a Trumpidian cult of personality, it's not at all surprising that the party as a whole would come to mimic his remarks even as many of them allegedly say off the record how horrible what he's doing might be. Talking off the record or only anonymously isn't enough, though, and it certainly isn't going to stop this President from behaving the way that he has for the past two and a half years.
It is, of course, encouraging that some Senators, such as Senators Rubio and Lankford, appear to be interested in trying to work across the aisle to work on legislation that would improve election security. As long as McConnell continues to block any attempt to address it though and the rest of the GOP Caucus supports him, though, those efforts will likely prove to be insufficient. In any case, at this point, it is clear that the nation's election infrastructure is going to be targeted again, perhaps not just by Russia but also by other potential rivals such as North Korea and China. Failure to act to properly prepare for that probability isn't just a matter of politics it's a threat to our national security and to the core of our democratic system.