Most Americans Oppose Abolishing ICE
A new poll lends credence to the suggestion that Democrats should be careful about rallying behind the call to "Abolish ICE."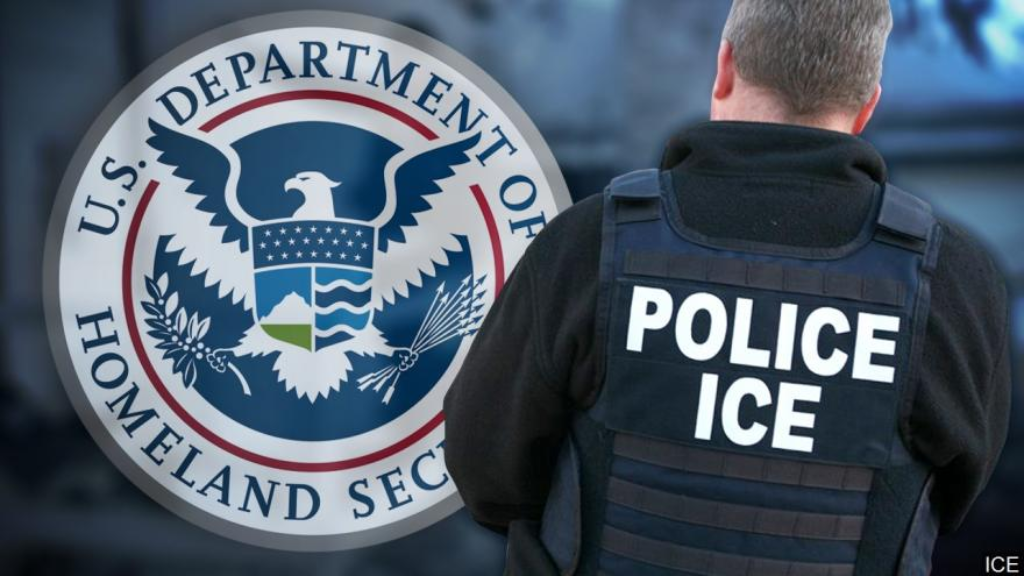 A new poll shows that voters oppose an idea that is sweeping through the Democratic Party, especially among the potential candidates for the party's 2020 nomination:
A new POLITICO/Morning Consult poll shows that most voters oppose eliminating Immigration and Customs Enforcement — the homeland security agency some liberal Democrats have called for abolishing.

Only 1 in 4 voters in the poll, 25 percent, believe the federal government should get rid of ICE. The majority, 54 percent, think the government should keep ICE. Twenty-one percent of voters are undecided.

But a plurality of Democratic voters do support abolishing ICE, the poll shows. Among Democrats, 43 percent say the government should get rid of ICE, while only 34 percent say it should keep ICE. Majorities of Republicans (79 percent) and independents (54 percent) want the government to keep ICE.

Calls to abolish ICE have been amplified over the past two weeks — since Alexandria Ocasio-Cortez, a liberal challenger, defeated House Democratic Caucus Chair Joe Crowley in a Democratic primary for Crowley's New York City-based seat. Ocasio-Cortez campaigned on the issue, and has said that ICE represents "the draconian enforcement that has happened since 2003 that routinely violates our civil rights, because, frankly, it was designed with that structure in mind."

A handful of liberal figures — including some potential 2020 presidential candidates, like Sens. Kirsten Gillibrand (D-N.Y.) and Kamala Harris (D-Calif.) — have also called for eliminating or replacing ICE, as have other Democratic primary challengers, like Cynthia Nixon, who is running against New York Gov. Andrew Cuomo.

President Donald Trump has, in turn, attacked Democrats for advocating the elimination of the agency.

"The Democrats are making a strong push to abolish ICE, one of the smartest, toughest and most spirited law enforcement groups of men and women that I have ever seen," Trump tweeted last month, though the "Abolish ICE" position is not widely held in the party.
Looking ahead to the midterms and the role that the "Abolish ICE" movement could play in the battle for control of Congress, the signs continue to not look good for Democrats. Asked if they would be more or less likely to vote for a candidate for Congress who supported abolishing ICE, 40% of respondents said it would make it less likely to support such a candidate, 26% said that it would make them more likely to support such a candidate, and one-third said it would not make a difference. Additionally, while a plurality of Democrats supports the idea, the poll shows that there is very little support for the idea of abolishing ICE outside of the Democratic Party. Among Republicans, for example, 61% of respondents say that they would be less likely to support a candidate who supported abolishing ICE, while 41% of Independents say they would be less likely to vote for such a candidate. All of this suggests that joining in the calls to abolish ICE could prove risky for Democratic candidates in marginal, battleground, or Republican-leaning districts and states, something which could make it more difficult for Democrats to capture control of Congress in the fall.
All of this is occurring, of course, in the context of the Trump Administration's "zero tolerance" policy in dealing with people attempting to illegally enter the United States at the Mexican border, which at least for a time led to the separation of parents and children in apparent violation of existing law. While the Trump Administration subsequently abandoned the family separation policy, many activists on the left took up the cause of  abolishing ICE, the agency charged with enforcing the nation's immigration laws and policies. In short order, the activists were joined by some top Democrats, including many who are seen as likely or potential candidates for the party's nomination in 2020, including New York Senator Kirsten Gillibrand and Kamala Harris, All of this has happened notwithstanding the fact that it is entirely unclear what "Abolish ICE" means beyond being a political slogan that resonates with a certain audience.
Polls like this would seem to reinforce the argument I made late last week when I observed that rallying around the calls to abolish ICE could end up backfiring on Democrats. Yes, there is some support in the poll for this kind proposal among Democrats and one can make the argument that it is useful as a slogan to rally the base in advance of the elections, but even there support for the idea falls far short of being a majority. The more important numbers for Democrats to look at, I would maintain, are those that show majorities of both Republicans and Independents opposing the idea. This gap leaves Democratic candidates in anything other than a deeply blue state or district in danger of being tarred with the argument that their party is supporting ideas such as "Abolish ICE" that, according to Republicans at least, would mean weakening the Federal Government's ability to enforce immigration laws and sounds as if they are essentially advocating for an end to the enforcement of immigration laws. That's exactly how Trump and Republicans are framing the debate right now, of course, and if they succeed then Democrats could find that they've given Republicans a potent weapon come November.