Potential 2020 Democratic Candidates Rally Around Calls To "Abolish ICE"
The calls to "Abolish ICE" are spreading to potential candidates for the 2020 Democratic Presidential nomination.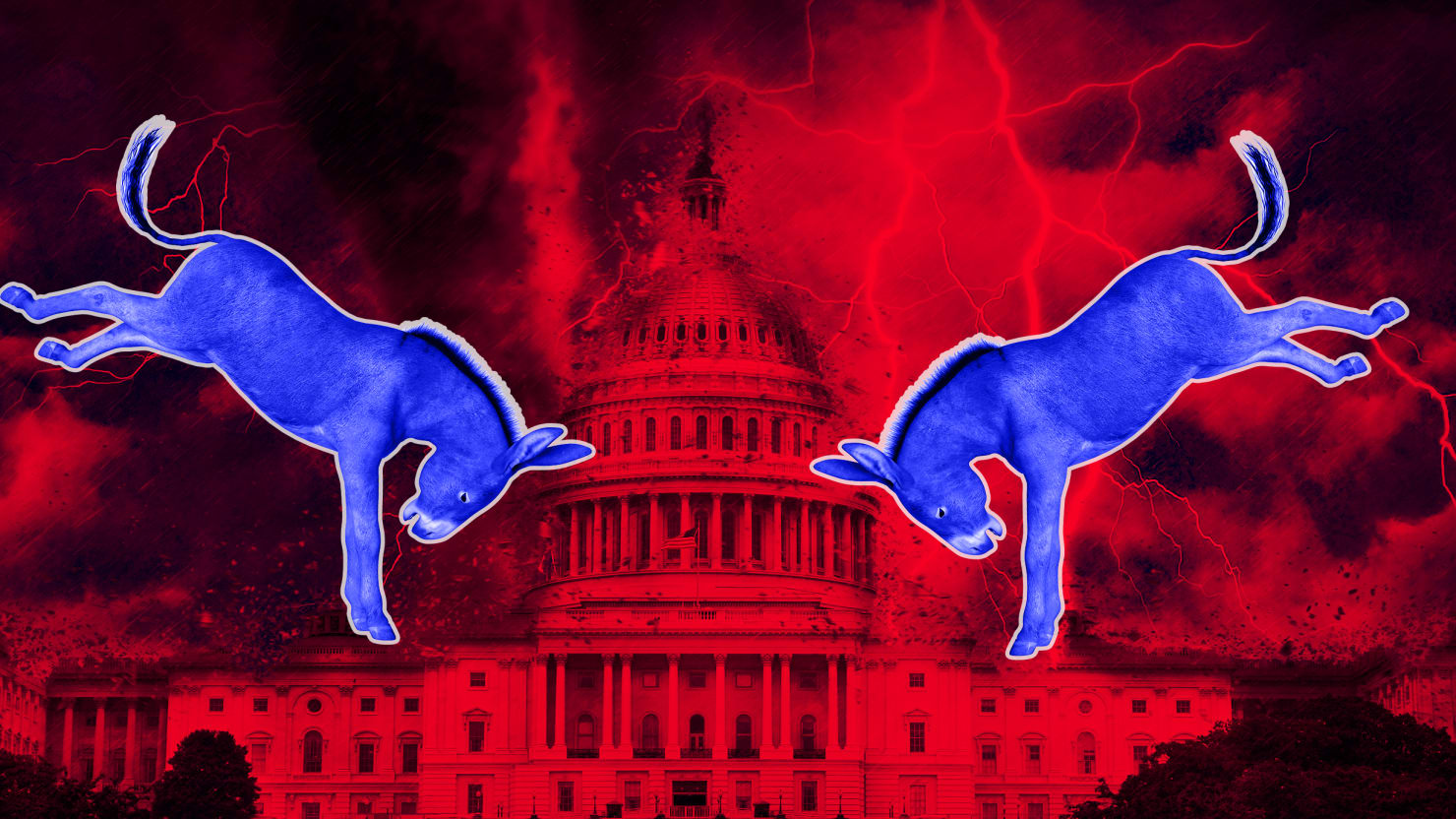 The call to abolish Immigration And Customs Enforcement (ICE), the agency that currently has the task of enforcing the nation's immigration laws is starting to turn into a mantra for potential candidates for the Democratic Presidential nomination in 2020:
Democrats jockeying for the 2020 presidential nomination are calling to dismantle U.S. Immigration and Customs Enforcement — embracing a stance that until recently been isolated to far-left party activists.

Sen. Kirsten Gillibrand (D-N.Y.) has gone the farthest among possible contenders — tweeting Thursday that ICE "has become a deportation force" and should be replaced with "something that actually works."

But Sens. Bernie Sanders (I-Vt.) and Kamala Harris (D-Calif.) have also seized on the outcry over President Donald Trump's migrant family separation policy to back a broad reshaping of the country's immigration enforcement system.

The increasing Democratic interest in tearing down ICE is a reflection of the pull of progressive activists heading toward the 2020 campaign — even as Republicans seize on the shift to tar Democrats as too soft on immigration.

The GOP has stepped up its attempts to yoke Democrats to the abolish-ICE mantra in the wake of Alexandria Ocasio-Cortez's upset victory over Rep. Joe Crowley (D-N.Y.), on a left-wing platform that included ending the agency.

"This isn't the first time the 2020 Democrat class has hurried to take drastically new positions to get on the side of the socialist wing of the party, and it likely won't be the last," RNC research director Michael Reed wrote to reporters after the ICE comments from Gillibrand, who campaigned early in her career as a critic of illegal immigration.

Trump's advisers have also gone on offense on the issue, as has Senate Majority Leader Mitch McConnell (R-Ky.). "The energy in the Democratic party is self-avowed socialists, open borders," McConnell said in a POLITICO interview this week.

Even as prominent Democrats are increasingly flirting with ending the agency, which was established in 2003 as part of the Department of Homeland Security, most Democratic lawmakers aren't there yet.

Gillibrand sent a fundraising email Friday off her "abolish ICE" call. New York City Mayor Bill DeBlasio, who has also sometimes edged into the party's 2020 conversation, told a New York radio station Friday, "I think Ms. Ocasio-Cortez is right. We should abolish ICE. We should create something better."

But many high-profile Democrats who want to see ICE overhauled have not gone so far as to use the word "abolish," describing their goals as remodeling an immigration enforcement regime that has gone into deportation overdrive under Trump.

Even 19 of ICE's own special agents called for a major retooling of its mission last week in a letter first reported by The Texas Observer.

"I happened to have voted against the formation of ICE back in 2002," Sanders told CNN on Wednesday, calling for an end to Trump's "disastrous" immigration agenda. "What you have right now is an immigration policy that I think most Americans understand is not what this country is about. You don't rip little children away from the arms of their mother."

Harris told MSNBC on Sunday that "we need to probably think about starting from scratch" on internal immigration enforcement, adding: "I think there's no question that we've got to critically re-examine ICE and its role and the way that it is being administered and the work it is doing."

Oregon Sen. Jeff Merkley, a long shot in the 2020 primary race who was the first Democrat to focus public attention on family separations at the border, said in an interview last week that he has "not gone down that road yet" on calling to abolish ICE.
As The Washington Post's David Weigel notes, this stampede among certain potential 2020 candidates is happening even though it's not clear whether these calls to "Abolish ICE" will resonate politically:
[W]e do not really know what voters think of ICE, a government organization that is only 15 years old. We know that voters favor "border security," a term that can be defined in many ways — including support for ICE.

But we also know that many voters have not been impressed by immigration enforcement decisions made by the Trump administration.

In a September 2017 Washington Post/ABC News poll, when asked whether the administration had been "too tough" in enforcing immigration laws, 45 percent of responding voters said yes; 30 percent said they were satisfied. In the only recent poll of any kind that asked voters about ICE — a Harvard Institute of Politics survey of 18-29-year-olds in March — just 25 percent of young voters trusted ICE to "do the right thing" all or most of the time. By comparison, 51 percent said they trusted the military, and 38 percent said they trusted the Environmental Protection Agency.

That was before the drawn-out family-separations crisis, which transformed "abolish ICE" from a cause for opponents of "mass deportation" to a simple way for Democrats to criticize immigration enforcement in the Trump era.

The "abolish" language was serious — campaigners want ICE gone — but it was always inspired by conservative efforts to degrade branches of the government by suggesting they be abolished entirely. In 2012 and 2016, multiple Republican candidates for president ran on abolishing the Internal Revenue Service, the EPA and the Department of Education. The latter agency is included in a Trump administration government reform plan, albeit one unlikely to make it through Congress.

Just as "abolish the IRS" campaigners imagine some form of revenue collection to replace it, "abolish ICE" campaigners follow the hooky slogan with several replacement proposals. Ocasio-Cortez has told multiple interviewers that an idealized, post-ICE government would continue to police the border and enforce immigration law.
To a large extent, of course, this attack on ICE is directly related to the continuing controversy over the Trump Administration's "zero tolerance" policy toward migrants coming across the border with Mexico and the separation of families that resulted from that policy until the Administration abruptly purported to end the separation of families. At first, this call was limited to activists who were speaking out against the Administration's policies. Now, though, we're seeing signs that it's quickly becoming a required position among people on the so-called "progressive" side of the Democratic Party, although it's interesting to note that Bernie Sanders, supposedly the embodiment of that movement, has resisted joining in on the call to abolish the agency. As the Washington Free Becon notes, the Vermont Senator has faced rebuke over the past week for not falling in line on the issue, but so far he seems to be standing firm. As Gillibrand's statement, as well as similar statements from other potential 2020 contenders Senators Harris and Merkley and New York City Mayor Bill DeBlasio, makes clear, though, this is quickly becoming a position that anyone seeking to court the support of the "progressive" wing of the Democratic Party will need to address.
As I noted last week, it's somewhat understandable that people who are opposed to the Administration's policies regarding immigration are lashing out at the agency that's in charge of enforcing that policy. In some respects, it's similar to arguments that conservatives have made in the past calling for the abolishment of agencies such as the Internal Revenue Service and the Transportation Security Administration. They find Trump's immigration policies, particularly the "Zero Tolerance" and family separation policies, objectionable lashing out at the closest available target. It's also the kind of slogan that makes for a good fundraising and campaign slogan. In that respect, as I said, it's the same kind of empty slogan as the "Abolish The IRS" nonsense that we see from the right. It gives the base something to rally around, but in the end, it accomplishes nothing.
Even if ICE was abolished today, the laws and policies that it enforces will still be on the books, meaning that will need some other agency under some other name that will end up enforcing the same laws that ICE does and become the target of the same attacks that the left is unleashing on ICE right now. Abolishing a government agency, assuming that's even possible, isn't going to accomplish anything of substance unless the laws that it is enforcing are also changed. In this respect, I'd give my friends on the left the same advice I give to my friends on the right when they talk about abolishing a government agency they don't like. The only way to do that is to win elections and get into a position where they can change the underlying laws that are being enforced. At that point, it won't matter if the agency is called ICE, the INS (as it used to be known), or whatever other names you want to come up with. Until then, a slogan like "Abolish ICE" is basically just empty political rhetoric.
Finally, it's worth noting that we're always going to need an agency to enforce the laws regarding immigration, customs, and border control. Unless you're in favor of completely open and unregulated borders, which I would submit is not a serious policy position at this point, we are always going to need an agency in charge of enforcing the immigration laws and the customs laws that apply to international travelers and commerce. It doesn't matter what's it's called, it's still going to exist.