Trump Administration Moving To Make Transgender Americans Unpersons
The Trump Administration is preparing a policy change that will essentially define transgender Americans out of existence.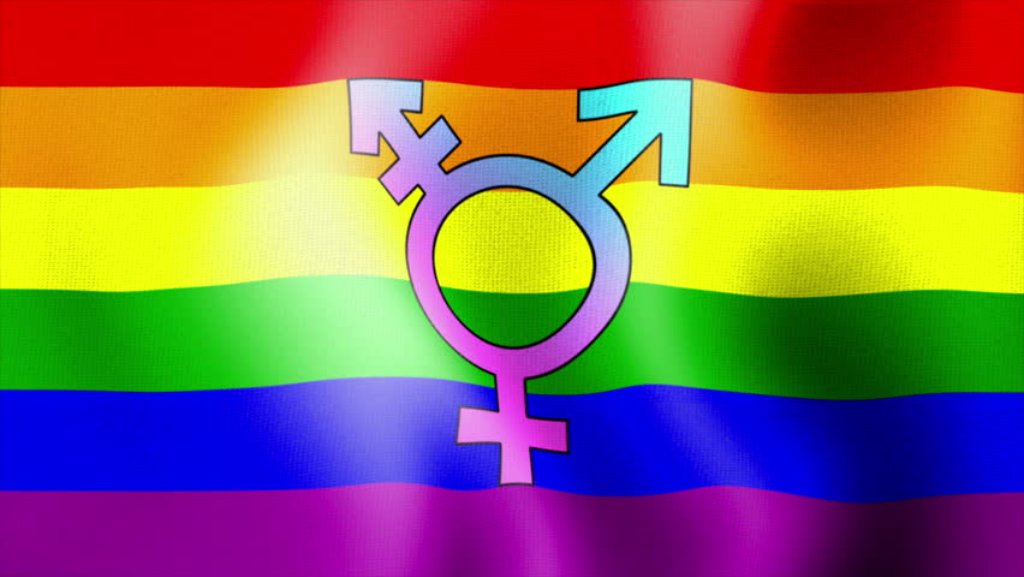 The New York Times is reporting that the Trump Administration is preparing to take a step that would essentially define transgenderism out of existence as far as Federal law is concerned, a move that would be a significant setback for transgender rights and which seems principally aimed at appeasing the President's conservative base:
WASHINGTON — The Trump administration is considering narrowly defining gender as a biological, immutable condition determined by genitalia at birth, the most drastic move yet in a governmentwide effort to roll back recognition and protections of transgender people under federal civil rights law.

A series of decisions by the Obama administration loosened the legal concept of gender in federal programs, including in education and health care, recognizing gender largely as an individual's choice and not determined by the sex assigned at birth. The policy prompted fights over bathrooms, dormitories, single-sex programs and other arenas where gender was once seen as a simple concept. Conservatives, especially evangelical Christians, were incensed.

Now the Department of Health and Human Services is spearheading an effort to establish a legal definition of sex under Title IX, the federal civil rights law that bans gender discrimination in education programs that receive government financial assistance, according to a memo obtained by The New York Times.

The department argued in its memo that key government agencies needed to adopt an explicit and uniform definition of gender as determined "on a biological basis that is clear, grounded in science, objective and administrable." The agency's proposed definition would define sex as either male or female, unchangeable, and determined by the genitals that a person is born with, according to a draft reviewed by The Times. Any dispute about one's sex would have to be clarified using genetic testing.

"Sex means a person's status as male or female based on immutable biological traits identifiable by or before birth," the department proposed in the memo, which was drafted and has been circulating since last spring. "The sex listed on a person's birth certificate, as originally issued, shall constitute definitive proof of a person's sex unless rebutted by reliable genetic evidence."

The new definition would essentially eradicate federal recognition of the estimated 1.4 million Americans who have opted to recognize themselves — surgically or otherwise — as a gender other than the one they were born into.

"This takes a position that what the medical community understands about their patients — what people understand about themselves — is irrelevant because the government disagrees," said Catherine E. Lhamon, who led the Education Department's Office for Civil Rights in the Obama administration and helped write transgender guidance that is being undone.

The move would be the most significant of a series of maneuvers, large and small, to exclude the population from civil rights protections and roll back the Obama administration's more fluid recognition of gender identity. The Trump administration has sought to bar transgender people from serving in the military and has legally challenged civil rights protections for the group embedded in the nation's health care law.

Several agencies have withdrawn Obama-era policies that recognized gender identity in schools, prisons and homeless shelters. The administration even tried to remove questions about gender identity from a 2020 census survey and a national survey of elderly citizens.

For the last year, the Department of Health and Human Services has privately argued that the term "sex" was never meant to include gender identity or even homosexuality, and that the lack of clarity allowed the Obama administration to wrongfully extend civil rights protections to people who should not have them.

Roger Severino, the director of the Office for Civil Rights at the department, declined to answer detailed questions about the memo or his role in interagency discussions about how to revise the definition of sex under Title IX.

But officials at the department confirmed that their push to limit the definition of sex for the purpose of federal civil rights laws resulted from their own reading of the laws and from a court decision.

Mr. Severino, while serving as the head of the DeVos Center for Religion and Civil Society at the Heritage Foundation, was among the conservatives who blanched at the Obama administration's expansion of sex to include gender identity, which he called "radical gender ideology."

In one commentary piece, he called the policies a "culmination of a series of unilateral, and frequently lawless, administration attempts to impose a new definition of what it means to be a man or a woman on the entire nation."

(…)

The Department of Health and Human Services has called on the "Big Four" agencies that enforce some part of Title IX — the Departments of Education, Justice, Health and Human Services, and Labor — to adopt its definition in regulations that will establish uniformity in the government and increase the likelihood that courts will accept it.

The definition is integral to two proposed rules currently under review at the White House: One from the Education Department deals with complaints of sex discrimination at schools and colleges receiving federal financial assistance; the other, from health and human services, deals with health programs and activities that receive federal funds or subsidies. Both regulations are expected to be released this fall, and would then be open for public comment, typically for 60 days. The agencies would consider the comments before issuing final rules with the force of law — both of which could include the new gender definition.

Civil rights groups have been meeting with federal officials in recent weeks to argue against the proposed definition, which has divided career and political appointees across the administration. Some officials hope that health and human services will at least rein in the most extreme parts, such as the call for genetic testing to determine sex.

After more than a year of discussions, health and human services is preparing to formally present the new definition to the Justice Department before the end of the year, Trump administration officials say. If the Justice Department decides that the change is legal, the new definition can be approved and enforced in Title IX statutes, and across government agencies.
This latest move comes in the wake of a number of legal and political developments affecting the rights of transgender Americans in the twenty months since the Trump Administration took power. Previously, the Obama Administration's Justice and Education Departments had issued guidelines for public schools that took the position that the Civil Rights Act of 1964 and the 1972 Amendments that include Title IX placed discrimination based on gender identity under the rubric of discrimination based on "sex." One of the more immediate impacts of this decision was its impact on various cases pursued in courtrooms around the country seeking to guarantee to transgender students the right to use the restroom facilities that corresponded to their gender identity rather than their biological gender. The Trump Administration rescinded those guidelines early in 2017 and, earlier this year, the Education Department announced that it would no longer investigate allegations of civil rights violations by transgender students regarding restroom access or other claims of discrimination based on their gender identity.
At the same time that it was seeking to impede the rights of transgender students, the Trump Administration was also seeking to undercut the rights of Transgender Americans who serve in uniform. Last year, President Trump announced on Twitter that he would be implementing a ban on transgender soldiers from serving in the military. The announcement, which reversed a policy change that the Obama Administration had announced in 2016, came as a surprise to pretty much everyone since there had been no indication that the issue was under consideration by the White House and the Defense Department was continuing to work on implementing the Obama Administration's plan. In the immediate aftermath of the President's announcement, the military leaders at the Defense Department stated that current policy would remain in effect notwithstanding the President's tweets unless and until a formal order was received from the White House. Shortly thereafter, the Commandant of the U.S. Coast Guard stated that his branch of the service would continue to follow the Obama Era policy until they receive a formal order to the contrary. That order came in August of last year, but it has yet to be fully implemented. In part, that is due to the fact that at least two Federal District Courts, in Washington D.C. and Maryland have issued orders blocking the implementation of the ban. It's also due to the fact that the initial order called on the Pentagon to issue new policy regarding transgender soldiers based on the order. In the meantime, the Pentagon announced that it would allow transgender troops to continue serving while the issue was being studied. Seemingly in response to those court setbacks, the Administration issued a new policy in March of this year that would allow transgender service members who had come forward in reliance on the Obama policy to continue to serve but would bar new enlistments from transgender Americans. The status of that new policy remains up in the air.
While all of this has been happening, transgender Americans have seen more favorable developments from the Judicial Branch. In addition to the aforementioned rulings with regard to the President's transgender military ban, a number of Federal Courts have ruled in favor of transgender students seeking the right to use the restroom facilities that correspond to their gender identity. This has included courts in Maryland, Virginia, Oregon and Indiana. In each of these cases, the Courts have largely adopted the legal arguments that were made by the Obama Administration in its 2016 guidelines notwithstanding the fact that the Trump Administration has rescinded those guidelines. Additionally, in April of this year a Federal Judge in Washington struck down the revised version of the Administration's military ban and another Judge in Texas of all places ruled that discrimination against transgender employees is barred by the Civil Rights Act of 1964.
What all this means is that in some sense at least, the actual change in policy that is being described here may not have as big an impact as feared in some quarters. Even with the election of Donald Trump, the Courts continue to be open to using the Constitution, the Civil Rights Act, and other laws to protect the rights of transgender students, members of the military, and transgender Americans in general. Despite that, though, there is something entirely outrageous about what the Administration proposes to do here. Notwithstanding the fact that the medical community has long ago recognized that gender identity and biological gender are two very different things and that people who are born of one gender but identify with another are not "sick" or suffering from a psychological or psychiatric disorder, the Federal Government is proposing to change its rules to essentially deny that there is such a thing as being "transgendered." In 1984, George Orwell used the term "unperson" to refer to people who had fallen from favor in the regime of Big Brother who was subsequently erased from history. In effect, that is what the Administration is proposing to do with respect to every transgender American, to deny that they exist and therefore deny that they have rights that ought to be protected. It's a decision that is quite obviously based on politics and right-wing social policy rather than science or reason, and it's clearly a decision designed to appeal to those same conservatives.
Not surprisingly, it appears to be working. Conservatives who have long argued against transgender rights issues such as access to the bathroom that matches their gender identity or for equal treatment under the law are quite pleased with this proposed move on the Administration's part. Rod Dreher, for example, calls the move "common sense" and Jazz Shaw applauds the Administration for adhering to a 'scientific' definition of sex and gender:
According to the draft of the HHS memo, the government would need to "adopt an explicit and uniform definition of gender as determined on a biological basis that is clear, grounded in science, objective and administrable." No wonder the New York Times is so upset! Good Lord, you wouldn't want the government using concepts that are grounded in objective, biological science, would you? What's next? Believing in gravity?

I sincerly hope HHS sees this through and an open debate on the subject is invited. I would dearly love to see one of these expert transgender activists step up and answer a single question. Can you name another instance - just one, single instance - where provable, established science has been overruled by both the government and even politically charged members of the scientific community based on nothing beyond what a person tells you they sincerely believe?

We have people running around who honestly and sincerely believe that they are werewolves, zombies, controlled by demons or under constant surveillance by the government. (Okay. To be fair, that last group might have a point.) But we don't go around encouraging those people to believe such things or try to order the rest of the country to treat them like werewolves, zombies or demon seed.

Just as has been understood for as long as man has been trying to figure out the science of biology, human beings – like virtually every other animal on the planet – are divided into two genders, both of which are required for procreating the species. Yes, there are a vanishing small number of people who are born with genetic anomalies affecting their 23rd chromosomal pair (intersex individuals) and they both require and deserve special accommodations in these matters. But everyone else is male or female. People who sincerely believe they are not their biological gender are, as the American College of Pediatricians has noted, displaying at best a sign of confused thinking, or worse, that an objective psychological problem exists that lies in the mind, not the body, and it should be treated as such.
Jazz, of course, expresses that there can be no distinction between biological sex and gender identity, something that has been at the core of conservative criticism of any movement forward on transgender rights for quite a long time now. This position, of course, is not far different from the arguments that were long made against condoning or giving legal protection and recognition to homosexuality relationships. In that case, the argument was that the relationship between men and women was biologically mandated and that homosexuality was therefore unnatural and unworthy of recognition by society or by the courts. In some cases, most especially when it comes to people such as Dreher, the opposition to transgender rights in any form is based in the writer's interpretation of religion and the religious tradition in which they were raised or which they have adopted. Whichever interpretation one adopts, though, it seems fairly clear that it is mistaken, and that at the very least it is not the proper basis for public policy.
On the scientific side of the ledger, the argument that biological sex and gender identity are the same things is one that is largely no longer accepted in the medical community. While it is as of yet not completely understood, it is clear that there is some segment of humanity that is wired to develop in such a way that they identify with a gender different from their biological sex. Past efforts to treat this as some form of mental illness have proven to be both unsuccessful and damaging, and psychiatry no longer considers what the American Psychiatric Association calls "gender dysphoria" to be a mental illness that can be treated or cured. Instead, the general approach has become to counsel such persons through the psychological stress they are feeling and to accommodate and accept the decisions that they make regarding their gender identity. On the whole, this, along with treating such persons with the dignity and respect they're entitled to, seems to be the ideal manner in which to deal with what is no doubt a stressful situation for them.
Rather than proceeding in this fashion, though, many conservatives seem to believe that the best way to "treat" this condition is to force people to live their lives in accordance with their biological sex no matter how deep-seated their gender identity may actually be. This position is one that is not based in reality, but that it is in fact based in fear, misunderstanding, and a refusal to accept the idea that transgendered people may simply be different from the rest of us somehow and that they deserve the same amount of dignity and respect as any other member of society. This includes allowing them to use the restroom that corresponds to the gender they identify with and around which they have built their lives and to allow them to fully participate in society based on that gender, including enrolling in the military if they choose to and are otherwise qualified to do so, regardless of what it might say on their birth certificate.
The alternative strategy is one that seems to be entirely unworkable. This is particularly true with respect to public restroom use. How, exactly, are authorities going to determine that everyone who enters the ladies room in a public building is, in fact, someone with a double-x chromosome? Will everyone be required to carry their birth certificate around in case the Bathroom Police need to verify their gender? Or, will there be mandatory genital inspections? The answer, of course, is that there really won't be any enforcement laws that attempt to ban transgendered persons from using the restroom of their choice because such a law is inherently unenforceable. Instead, the major impact is likely to be to cause embarrassment to someone that people suspect might be transgendered and to put transgendered people at risk of assault even if they try to comply with the law. Someone who was born male, for example, but is now a transgendered woman would have to use the men's room even though they look for all the world like a woman, and this could potentially put them at risk of physical assault. The same risk applies to someone who was born female but is now a transgendered male. How putting people at risk solves any problems at all is beyond me, but then it's clear that people on the right who consider this an issue worth fighting over don't necessarily care about those types of victims of their supposedly well-intentioned laws.
In reality, much of the resistance to the idea of transgender rights comes down to the fact that it's not exactly common for the average American to come into contact with someone who is transgender never mind have a close relationship with them. This means that understanding people who consider themselves transgender is not easy, and it becomes even more complicated when we are talking about children, many of whom are still a long way off from puberty and the point at which children generally become more aware of and interested in issues involving sexuality and gender. Additionally, the question of how to handle a very young child who insists on behaving as a member of a gender other than the one that they born with is a complicated one. There remains much confusion and misunderstanding when it comes to issues involving transgender issues, and that uncertainty is amplified when it comes to children. Many would argue, for example, that children who claim to be a different gender are lacking in understanding of what's really going on with their bodies and their lives and that, rather than encouraging them by letting them make life-altering decisions at such a young age, parents and authorities should be counseling them to determine if they are possibly just going through a phase that will change over time. I don't pretend to know the answers to these questions whether they are applied to adults or children, that is a question best left to professionals in mental health and child development. As I've said before, while I don't completely understand the issues surrounding being transgender I do know one thing. These people are fellow human beings and they deserve to be treated with dignity and respect not ostracized and treated as deviants as social conservatives would do. In the end, if they truly believe that this is how they were meant to live their lives then it really does me no harm, nor does it do any harm to anyone else. If we lived our lives by this ideal, then perhaps we wouldn't have as many problems as we do.
Instead, the Trump Administration appears ready to roll back the advances we've made in extending right to yet another minority group. I can't say I'm surprised.