Military Ends Transgender Ban
Unlike previous civil rights changes, this one came without much fanfare, fight, or even discussion.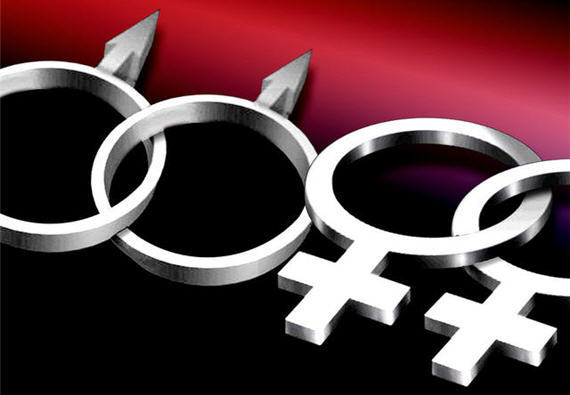 As widely anticipated and with almost no fanfare, the Defense Department will now allow transgender individuals to serve openly.
CNN ("Pentagon ends transgender ban"):
The Pentagon said Thursday it was ending the ban on transgender people being able to serve openly in the U.S. military.
The announcement — which removes one of the last barriers to military service by any individual — was made by Defense Secretary Ash Carter, who had been studying the issue for almost a year. The decision comes as the military has witnessed major changes in the role of women and the inclusion of gays, lesbians and bisexual service members in recent years.

"The Defense Department and the military need to avail ourselves of all talent possible in order to remain what we are now — the finest fighting force the world has ever known," Carter said Thursday at the Pentagon.

"We don't want barriers unrelated to a person's qualification to serve preventing us from recruiting or retaining the soldier, sailor, airman or marine who can best accomplish the mission. We have to have access to 100% of America's population," he added.

"Although relatively few in number, we're talking about talented and trained Americans who are serving their country with honor and distinction," he said. "We want to take the opportunity to retain people whose talent we've invested in and who've proven themselves."
Carter said the decision was "a matter of principle."

"Americans who want to serve and meet our standards should be afforded the opportunity to compete," he said.
The logistics of this are going to be challenging, to say the least. Presumably, they can be handled.
What's so remarkable about this to me is that the transgender issue seems to have essentially piggybacked on the gay-lesbian issue. Whereas lifting that ban was bitterly contested for a quarter century and we're just now integrating women into the infantry, the end to transgender discrimination is happening with hardly a fight at all. Indeed, with hardly a debate at all. The Obama administration has apparently decided that it has the authority to make the change on its own and the normal political process has been all but bypassed. I'm not at all sure that's a good thing even while I tend to agree with Carter on the merits.