Trump's Trade War With China Is Helping China
President Trump's trade war with China is leading car manufacturers to shift production from the U.S. to China.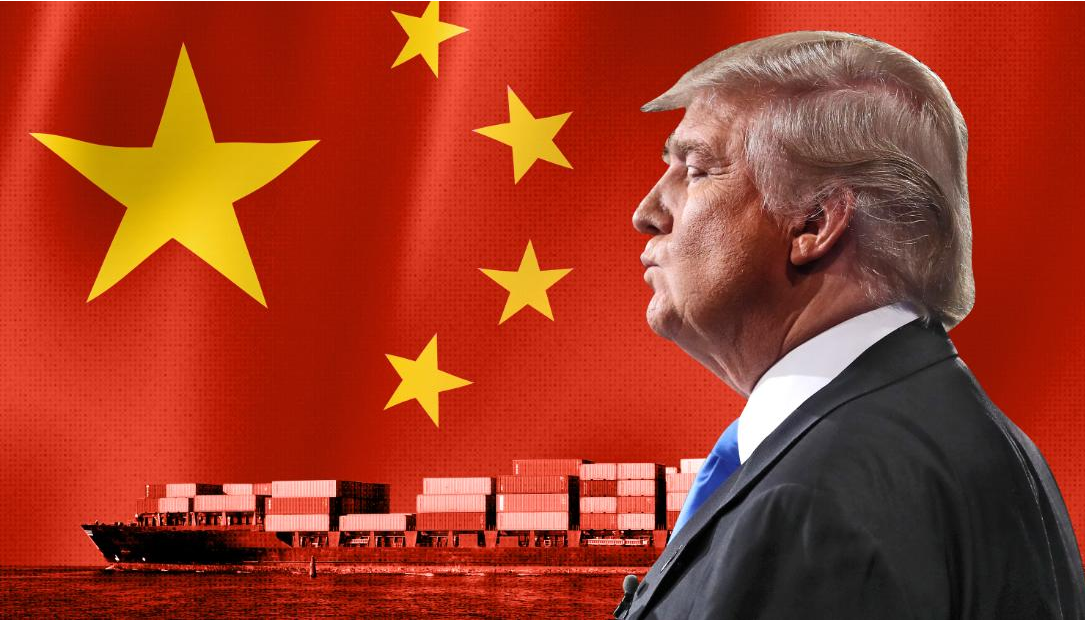 Donald Trump's trade war with China appears to be helping, well, China:
President Trump has said he started a trade war to create jobs in America. But foreign carmakers that employ thousands of workers in the United States are gauging whether tariffs, the main weapon in that war, may compel them to shift jobs to, of all places, China.

Carmakers' early hopes that congressional Republicans who favor free trade could restrain Mr. Trump have faded. Instead, manufacturers are girding for a protracted period of conflict that will disrupt supply chains and change the companies' calculations about where to expand and where to cut back.

BMW, the largest exporter of cars from the United States, has already moved some production of its popular X3 sport utility vehicle — once made exclusively in Spartanburg, S.C. — to a factory in Shenyang, China. Analysts expect the German automaker to also move some production of its larger X5.

By shifting production, BMW can avoid China's punitive tariffs on cars imported from the United States, which have ensnared foreign automakers with large American factories. It could also insulate BMW if Mr. Trump follows through on his threat to tax imported vehicles and parts, a move that would further increase the cost of building cars in the United States and selling them abroad.4

The Chinese government is encouraging expansion. It is allowing BMW to increase its stake in a Chinese joint venture to 75 percent from 50 percent, an unprecedented majority share for a foreign carmaker that makes BMW the first company to benefit from a policy meant to give the makers of passenger cars larger stakes in such joint ventures.

Business leaders in South Carolina and other areas that depend on foreign carmakers are registering alarm. At the very least, they wonder if jobs to be created for future models will shift out of the United States. Their worst fear? Workers in places like Spartanburg could see jobs wither.

"It's a tremendous concern," said H. David Britt, a member of the Spartanburg County Council who last month appeared before the Senate Finance Committee to warn of the threat the tariffs posed to South Carolina's economy.

"It's not just BMW," Mr. Britt said by telephone from Spartanburg. "It's every one of the suppliers that produce for BMW."

The effects of the trade war are already being felt in South Carolina.

BMW's production in Spartanburg slumped 6 percent in September compared with a year earlier. The company, which has had operations in Spartanburg since 1994 and employs 10,000 there, cited trade tensions in issuing a profit warning last month.

China is a big and profitable market for BMW. But retaliatory tariffs of 40 percent on imported cars have sharply raised the cost of X5s in China. The company was able to skirt some of the tariffs by meeting some of the demand in China with cars partly built in South Carolina and finished in Thailand.

BMW is stepping up its investments in China. It has announced that it would spend $3.4 billion to expand its Shenyang operations and hire 5,000 workers over the next several years. The two factories it operates there could eventually surpass Spartanburg, BMW's largest factory in the world, in the number of cars produced.

BMW representatives emphasize that the company has not decided to relocate production of the X5, one of its most profitable models, from Spartanburg. But Saskia Essbauer, a spokeswoman, said: "Production always follows the market. Naturally as a company we have an interest to produce where the demand is."

Others are following BMW's lead. ZF, a major German auto industry supplier, recently said that it would build a factory in China to produce transmissions used in the X5 and other BMW models.

"Our philosophy is we follow our customers and we serve our customers where they need us," said Christoph Horn, a ZF spokesman.

Other foreign car companies will have to make similar assessments. Mercedes-Benz employs about 4,000 workers at a large factory in Alabama. The Swedish carmaker Volvo, which belongs to Zhejiang Geely Holdings of China, opened a plant in South Carolina in June. Volvo plans to hire 1,500 people in the state.

Daimler, which exports Mercedes cars to China from a factory in Tuscaloosa, Ala., has warned that trade tensions were hurting its sales. In a call with reporters on Thursday, Bodo Uebber, the chief financial officer, said the company was reviewing ways to counter the effect of the tariffs, which have meant higher prices for clients and dealers.

Mr. Uebber said that Daimler was "currently delivering normally into China." Asked about possible changes in the production line, he said, "We are looking at other alternatives, but it is too early to say anything."

There are also signs the trade war could crimp investment by Volvo at its new factory in Charleston, S.C. The company may not hire as many people there as planned, Anders Gustafsson, the executive responsible for Volvo in the United States, told the Detroit Bureau website this month.
All of this, of course, is just the latest development in a trade war that began with the steel and aluminum tariffs that President Trump announced back in March, but its roots go back much further. From the moment he entered the race for President, Trump was attacking President Obama and his predecessors for what he claimed were a number of "bad trade deals" that were hurting American businesses while benefiting overseas competitors, and he singled out China as the focus of his attacks on this issue. This mirrors almost exactly the rhetoric that Trump used in the 1980s and 1990s when he was first becoming a "celebrity." The only difference between then and now is that his target back then was Japan rather than China. Given that this was a time when Japan was proving to be a strong competitor and, much to the chagrin of people like Trump, Japanese investors were buying up real estate in Manhattan and other locations that he was seeking to do business. While the target was different there was really no difference between what Trump was saying back then and what he's saying now, and in both cases, it is utterly economically illiterate.
In any case, it didn't take long for the Chinese to retaliate against Trump's steel and aluminum tariffs, and it didn't take long after that for the U.S. economy to start feeling the impact of the tariffs and the President's widening trade war. For example, just two months after the steel and aluminum tariffs were announced, The Wall Street Journal reported that prices for both foreign and domestic steel and aluminum were increasing and this was having a negative impact on manufacturers that rely on these raw materials for their products. Other reports have indicated that American pork farmers were increasingly nervous about their overseas business with nations like China due to the fact that Beijing was threatening to hit American agriculture with retaliatory tariffs. In Iowa, it was reported that Chinese retaliation for the tariffs could cost soybean farmers $624 million this year alone, with the prospect of larger losses if the retaliation continues beyond this year. This has led many leaders in Iowa and elsewhere, including Senator Chuck Grassley to express concern about the impact of the trade war on Republican fortunes in the fall. This is especially true given the fact that the tariffs seem to be expressly targeted toward Trump voters and middle-class Americans. In the time since then, we have also seen that the tariffs have had a negative impact on other American businesses, and has even led an iconic American brand like Harley-Davidson to announce that they are moving some production overseas in response to the retaliatory tariffs imposed by the European Union. In August, Trump announced a new round of tariffs on Chinese goods and the Chinese responded immediately with another round of retaliatory tariffs. Finally, and most recently, the Administration announced yet another expansion of the trade war, and of course, the Chinese responded accordingly.
Taking all of this into account, it isn't surprising that the European car companies are responding by shifting production to China. As it stands, many of the facilities in the United States that have been opened by companies like BMW, Volkswagen, and others have been making cars for shipment to the expanding Chinese market. With the trade war resulting in China placing tariffs on vehicles made in the United States, or in some cases threatening to do so if the Trump Administration expands its tariffs, moving production to China allows these companies to both avoid the shipping costs associated with manufacturing the cars here and avoid tariffs that have been or might be imposed. In the meantime, of course, this all works to the detriment of the American workers at these plants, who may become more vulnerable to layoffs, or at least cutbacks in hours, as the factories adjust to the fact that demand is shifting and production volume may need to be slowed down. The biggest beneficiary of all this, of course, will be China itself, who will benefit from the expansion of domestic factories and the tax revenue that comes with that. More importantly, once these shifts in production are made, it's unlikely that the companies will shift back to the way used to be even if the tariffs are lifted. As with other Americans, the employees at these car plants could find that their jobs are gone for good.
These economic developments are coming at the same time that China has been exploiting the trade war that President Trump has launched against them and against traditional allies in Europe by seeking to bolster its relationships and influence around the world. In part, this is just a ramped-up version of the charm offensive that China has been on for several years now. The difference is that Donald Trump, who once told us that "trade wars are good and easy to win,"  is helping them do it much faster.