Trump's Trade War Chickens Coming Home To Roost
Three months after it started, the Trump Trade War is already starting to have a negative impact on American businesses and American consumers.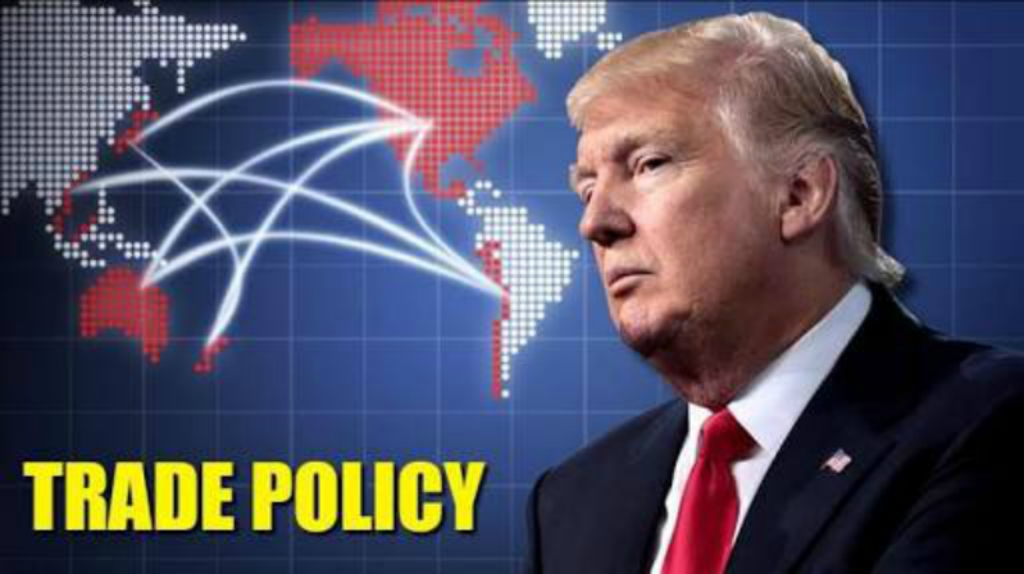 Just days after President Trump once against threatened to unleash new tariffs in a trade war that clearly seems to be expanding rather than heating up, The New York Times reports that American businesses and consumers are already starting to feel the negative impact of what is, in the end, an economically illiterate policy:
WASHINGTON — The effects of President Trump's trade war are beginning to ripple through the United States economy as steel tariffs disrupt domestic supply chains and global trading partners retaliate against a wide variety of American products, such as peanut butter, whiskey and lobster.

The cascade of tit-for-tat tariffs has spooked corporate executives, potentially slowing investment, and the Federal Reserve suggested this week that it might have to rethink its economic forecasts if the trade wars continue.

On Friday, Mr. Trump only added fuel to the fire when he threatened in a tweet to impose a 20 percent tariff on all European cars coming into the United States if the European Union did not remove its auto tariffs. "Build them here!" the president wrote.

Mr. Trump, who campaigned on a get-tough approach to trade, has said his tariffs would make trade pacts more fair and ultimately help American workers, farmers, manufacturers and other. But the situation could soon become politically perilous to Mr. Trump, whose trade policies are starting to inflict economic pain across the country, including in areas that are home to the voters who helped him win election.
The Times goes on to profile the owners of medium-sized and small corporations in five separate industries including manufacturing nails, the owner of a whiskey distillery in Virginia, lobster fishermen in Maine, cranberry farmers in Maine, and peanut farmers and peanut butter manufacturers, all of whom have seen there industries the targets of retaliatory tariffs or threatened with such retaliation in response to the threats that the President has made most recently. In reality, of course, this is only the beginning of what we're likely to see as a result of this ill-informed policy, and other examples have already started piling up demonstrating the impact that the President's tariffs and "easy to win" trade war are likely to have on the economy.
Late last month, for example, The Wall Street Journal reported that prices for steel and aluminum were increasing, thus impacting manufacturers that rely on these raw materials for their products. Other reports indicated that American pork farmers were increasingly nervous about their overseas business with nations like China. In Iowa specifically, it is being reported that Chinese retaliation for the tariffs imposed on Chinese goods could cost soybean farmers $624 million this year alone, with the prospect of larger losses if the retaliation continues beyond this year. This has led many leaders in Iowa and elsewhere, including Senator Chuck Grassley to express concern about the impact of the trade war on Republican fortunes in the fall. This is especially true given the fact that the tariffs seem to be expressly targeted toward Trump voters and middle-class Americans.
More broadly, the expanding trade war has also had an impact on world financial markets, and especially on the stock prices of companies that rely on international trade, of which there are many among the members of the Dow Jones Industrial Average, the S&P 500, the NASDAQ index, and broader measures of market activity such as the Wilshire 5000.  Since the President announced the first round of tariffs in March, all of these stock indices, which had been on a nearly uninterrupted upward swing since Election Day 2016, began heading downward, often at a dizzying three-digit-per-day pace that, while amounting to a small percentage of actual market value is nonetheless disconcerting. To be fair, at least some of these losses can be attributed to a natural, expected, and necessary correction in the market after more than a year of going upward. However, it is also clear that a large segment of what we're seeing constitutes a negative reaction by investors to the tariffs and nervousness about what impact a trade war could have on corporate earnings and world financial markets. As a result, where the market has erased all the gains it had made since December 31, 2017. While that still places stock prices in a good place, the prospect of future tariffs is likely to mean that we'll see gains made since the 2016 election start to erode too, and that's likely to pose problems for Republicans heading into the midterms.
None of this should come as a surprise to anyone who is even moderately well-versed in economics, of course. Both economic analysis and actual history have demonstrated time and again that tariffs and trade wars are ultimately destructive, that they do not "protect" domestic industry, that the end up harming international relations outside of the economic sphere, and that they end up harming consumers. One of the best examples of this, of course, is the one that most Americans are probably the most familiar with, the infamous Smoot-Hawley tariffs imposed just before the start of the Great Depression. While later economic and historical analysis has shown that the role the tariffs played in precipitating the subsequent economic downturn likely wasn't as prominent as has been popularly believed, it's nonetheless true that they did nothing to help the economy recover and, predictably, led to the kind of retaliatory tariffs that weakened the world economy and helped to set in motion many of the elements that played a role in the inevitability of the Second World War.
As for the impact of all of this on international relations, we can see that unfolding before our very eyes. and it's not just impacting our relationship with nations such as China. It's also ruing our relationships with our most important allies.
Late last month, President Trump revoked the exemption from the steel and aluminum tariffs that had been announced back in March that applied to American allies in Europe as well as Canada and Mexico. At the time, he claimed that this was being done for "national security" reasons. Right off the bat, of course, the idea that nations that have been loyal American allies since the end of World War Two, and in many cases long before that, are somehow threats to our national security is laughably absurd. Needless to say, these actions were not well received by our allies in Europe and elsewhere. Canada's Foreign Minister called the new tariffs "absurd," for example, and European Union officials announced retaliatory tariffs against American goods. Things got even more bizarre in this regard as Trump exchanged harsh words with Canadian Prime Minister Justin Trudeau prior to the G-7 Summit. Once he was at the summit, Trump essentially did everything he could to alienate America's closest allies, thereby seemingly achieving a goal that Russia and, before it, the Soviet Union had only dreamed of, driving a wedge between the United States and its allies. After the Singapore Photo Op Summit, Trump continued his tirade against Trudeau, while polling revealed that Canadian public opinion about the United States was suffering as a result of American actions and the President's rhetoric. Finally, it was reported at the same time that the President was considering what would effectively be a ban on German-built luxury automobiles. a threat he repeated on Twitter yesterday:
Based on the Tariffs and Trade Barriers long placed on the U.S. & its great companies and workers by the European Union, if these Tariffs and Barriers are not soon broken down and removed, we will be placing a 20% Tariff on all of their cars coming into the U.S. Build them here!

— Donald J. Trump (@realDonaldTrump) June 23, 2018
If this happens, of course, the Europeans will once again respond with retaliatory tariffs of their own, and the cycle will continue into the foreseeable future. As I said earlier this week, President Trump once said that trade wars are good and easy to win. It's only been three months since he started this war and we're already finding out just how wrong he is about that.