Report: Trump Considering Blocking Importation Of German Luxury Automobiles
According to reports, President Trump is preparing to go to war against luxury German cars.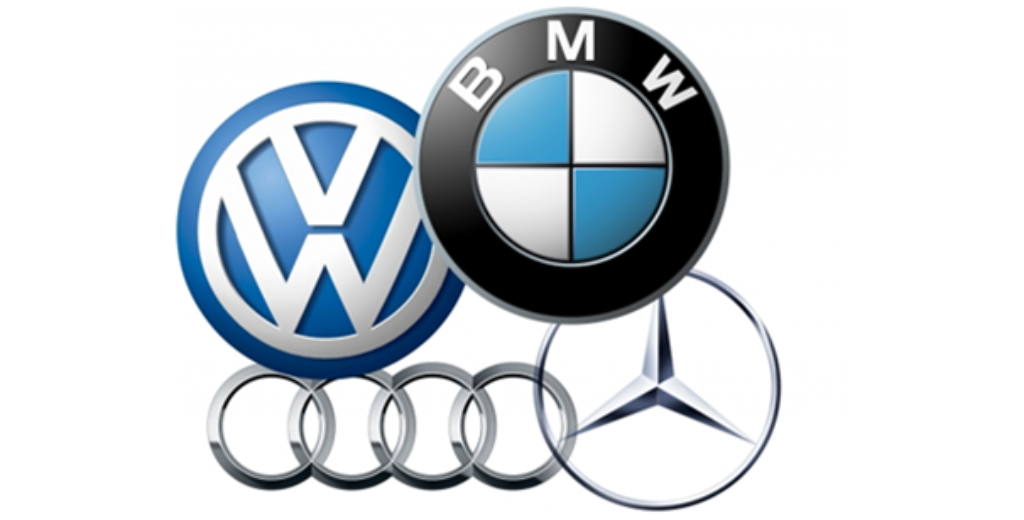 According to reports, President Trump is considering what would amount to a complete ban on the importation of German luxury automobiles:
President Donald Trump is hoping to block German luxury carmakers from the U.S. market, according to an exclusive report by German magazine WirtschaftsWoche.

Citing several unnamed U.S. and European diplomats, the weekly business magazine reported that Trump told French President Emmanuel Macron last month he would maintain his trade policy with the aim of stopping Mercedes-Benz models from driving down Fifth Avenue in New York. The report didn't give any further details on what policies would be used to effectively ban the premium carmakers.

The report comes less than two weeks after the U.S. Department of Commerce launched an investigation into automobile imports to determine whether they "threaten to impair the national security" of the U.S. That could lead to tariffs of up to 25 percent on the same "national security" grounds used to impose metal imports charges in March.
More from The Hill:
President Trump wants to impose a total ban on the imports of German luxury cars, according to a new report from CNBC and German magazine WirtschaftsWoche.

Several U.S. and European diplomats told the news outlets that Trump told French President Emmanuel Macron about his plans last month during a state visit.

Trump reportedly told Macron that he would maintain the ban until no Mercedes-Benz cars are seen on Fifth Avenue in New York.

Shares of Daimler, Porsche and Volkswagen were lower on Thursday, shortly after the weekly German business magazine published the report.The Hill has reached out to the White House for comment.

The report comes a week after Trump ordered Commerce Secretary Wilbur Ross to investigate auto tariffs and probe whether car imports are a danger to national security. A similar national security argument was used when Trump placed steep tariffs on aluminum and steel imports in March.
It's worth noting that this is just a report at this time and that there is no indication yet that this will be an actual Trump policy. The first point that comes to mind, though, that it's entirely unclear what legal basis the President would have for either banning the importation of cars from an American ally or impose tariffs that are so high that they effectively amount to ban. If it does happen, then one supposes that the Administration will seek to justify the move on the same basis as the new tariffs on aluminum and steel, which the President is basing on national security and the need to protect American industry in the name of national defense. That argument is weak in the case of aluminum and steel, especially coming from sources such as Europe, Canada, and Mexico, and only a fool would claim that imported German luxury cars are a threat to national security. It's also worth noting that this action, whether it takes the form of a ban or a tariff that would be so high that it would effectively amount to a ban, would have no impact on cars built by German automakers at plants located here in the United States. In that context, it is worth noting that every German automaker has at least one manufacturing facility located in the United States. Volkswagen, for example, has a plant in Chattanooga, Tennesse, although it doesn't appear from the available information that any of its luxury Audi models are assembled there. BMW, meanwhile, has one of its largest production facilities in the world located in Spartanburg, South Carolina, as anyone who has traveled I-95 in that part of the country can attest since the massive plant is visible from the highway. Similarly, Mercedes-Benz has a large manufacturing plant in Vance, Alabama. These factories manufacture many of the more popular German luxury vehicles sold in the United States, but not all of them.
With that in mind, David Kiley at Forbes makes these observations:
In theory, a 25% tax on all imported vehicles could prompt foreign automakers to build additional factories in the U.S., but not if the companies sense that the policy will be lifted by the next President, or even the next Congress if the Republicans lose. They have already made investments in plants overseas that make the products exported to the U.S.

Nonetheless, the uncertainty of the Trump White House has made investors nervous. In recent weeks. Mercedes-Benz maker Daimler, Volkswagen, and BMW have together shed $20.2 billion in market value, with Volkswagen now valued at about $93.4 billion, Daimler at $77 billion, and BMW at $64.2 billion.

Given President Trump's past statements, Germany can't ignore the noise. "The Germans are bad, very bad. See the millions of cars they are selling to the US. Terrible. We will stop this," Trump said last year. He also talked about a 35 percent tax on every German car brought into the U.S.

One Mercedes-Benz executive who spoke on background said, "I think you will see more communications from us about how much we have invested in the U.S. and how much we continue to invest." The same executive continued, "Our leadership is very active behind the scenes, but we aren't going to take on the President in public."
Even if this proposed tariff did lead to the expansion of manufacturing plants in the United States, it would be several years at least before that could happen due to the time and cost it would take to locate appropriate places for the facilities, build them, and get them up to speed to the point where they would be able to roll cars out to the consuming public. In the meantime, it's entirely possible that a new Congress or a new President would act to reverse the tariffs. Additionally, it's worth noting that, even if we could know in advance that this is what would happen in the event the President action, this is not a sufficient justification for the kind of crippling tariffs that the President is apparently considering. Moving in this matter, especially against a strong American ally, would only further alienate the United States on the world stage, worsen our relationship with an important ally, and harm American workers and consumers both because of the tariffs themselves and due to whatever retaliation the Germans will inevitably engage in to respond to such a massive tariff. Once again, this Administration is making unwide economic choices, and doing so in a manner that is guaranteed to harm American national and economic interests.