Trump's Trade Chickens Coming Home To Roost
After nearly a year, Trump's trade policies are having their inevitable negative impact inside the United States.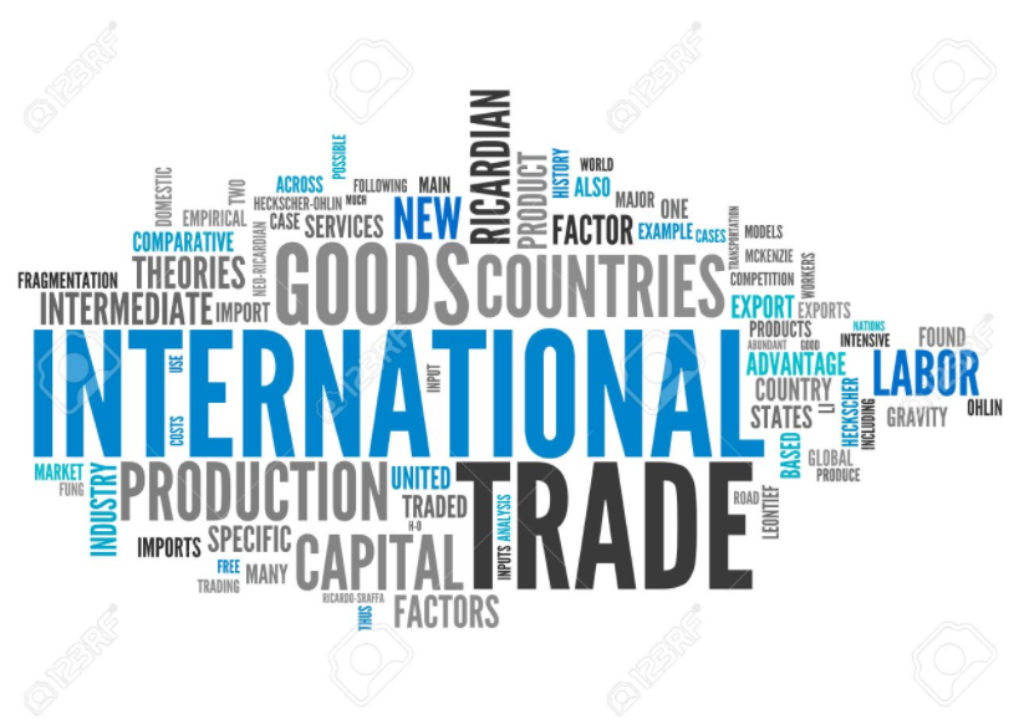 For the better part of the past year, President Trump has been engaged in what can only be called the most wide-ranging and radical re-writing of the norms of international trade since the end of the Cold War. It began, of course, in March with the President's announcement of tariffs on imported steel and aluminum that he justified on the grounds of "national security" principally so he could avoid having the tariffs invalidated by the World Trade Organization. However, the roots of the President's antipathy toward international trade goes back much further than that. From the day that the entered the race for the Presidency, Trump was attacking former President Obama and his predecessors for what he claimed were "bad trade deals" that were hurting American businesses while benefiting overseas competitors. In these speeches, he generally signaled out China as the focus of his attacks, a move that mirrors the comments he used to make thirty years ago when he was first becoming a "celebrity." The only difference between then and now is that his target back then was Japan rather than China. However, while the target was different there was really no difference between what Trump was saying back then and what he's saying now, and in both cases, it is utterly economically illiterate.
In any case, it didn't take long for the Chinese to retaliate against Trump's steel and aluminum tariffs, and it didn't take long after that for the U.S. economy to start feeling the impact of the tariffs and the President's widening trade war. For example, just two months after the steel and aluminum tariffs were announced, The Wall Street Journal reported that prices for both foreign and domestic steel and aluminum were increasing and this was having a negative impact on manufacturers that rely on these raw materials for their products. Other reports have indicated that American pork farmers were increasingly nervous about their overseas business with nations like China due to the fact that Beijing was threatening to hit American agriculture with retaliatory tariffs. In Iowa, it was reported that Chinese retaliation for the tariffs could cost soybean farmers $624 million this year alone, with the prospect of larger losses if the retaliation continues beyond this year. This has led many leaders in Iowa and elsewhere, including Senator Chuck Grassley to express concern about the impact of the trade war on Republican fortunes in the fall. This is especially true given the fact that the tariffs seem to be expressly targeted toward Trump voters and middle-class Americans. In the time since then, we have also seen that the tariffs have had a negative impact on other American businesses, and has even led an iconic American brand like Harley-Davidson to announce that they are moving some production overseas in response to the retaliatory tariffs imposed by the European Union. Most recently last month Trump announced a new round of tariffs on Chinese goods and the Chinese responded immediately with another round of retaliatory tariffs.   impossible to completely shield Chinese companies and consumers from the full impact of a trade war. Most recently, of course, the President slapped another $200 billion in tariffs on Chinese goods, and the Chinese responded with retaliatory tariffs of their own.
In addition to all of this, the President has also engaged in what can only be described as additionally bizarre behavior when it comes to our trading relationships such as Europe, Canada, and Mexico. Back in May, Trump revoked the exemption from the steel and aluminum tariffs that had been announced back in March that applied to American allies in Europe as well as Canada and Mexico. In doing so, the President made the rather bizarre claim that he was acting in the name of "national security," a claim that is so utterly lacking credibility that it's a wonder anyone at the White House has been able to repeat it while maintaining a straight face. Not surprisingly, this development didn't go over very well with our neighbor to the north. Canada's Foreign Minister called the new tariffs "absurd," While some of the impacts of those tariffs have been offset thanks to the renegotiated NAFTA, which isn't really much different than the old NAFTA, but those steel and aluminum tariffs remain in place.
Now, we're beginning to see a new round of consequences from the President trade war, including a hit to one of the nation's iconic automobile companies at a time when the President is touting an alleged bounce back in manufacturing jobs. Last week, for example, we learned that Ford stands to lose upwards of $1 billion due to the tariffs and that it was planning layoffs in response:
Ford Motor Company is reportedly preparing to initiate major layoffs after suffering a blow to profits of at least $1 billion due to tariffs enacted by President Donald Trump.

The nation's largest automaker hasn't yet revealed how many workers will be affected. But a report by Morgan Stanley estimated that as many as 12 percent of the company's 202,000 workers worldwide could be cut, NBC reported.

Layoffs will center on Ford's 70,000-strong white-collar workforce as part of what the company is calling a "redesign" of its staff in an ongoing $22.5 billion reorganization, according to NBC.

Trump's tariffs and the retaliatory tariffs they triggered are taking a toll on the U.S. auto industry.

Ford CEO Jim Hackett told Bloomberg last month that tariffs on imported aluminum and steel alone dealt a blow to company profits.

"From Ford's perspective the metals tariffs took about $1 billion in profit from us," Hackett said. "The irony of which is we source most of that in the U.S. If it goes on any longer, it will do more damage."

The ongoing trade war is expected to continue to hurt the company's bottom line. Earlier this year, Trump said that "trade wars are good, and easy to win."

Ford announced a shift earlier this year to produce almost exclusively SUVs and trucks. Those vehicles continue to grow in popularity and are more profitable.

Its only passenger car will remain the popular Mustang, but production of the iconic brand could also be hurt if profits continue to fall.

The automaker said last month that it was ditching plans to sell its new Focus crossover vehicle in the U.S. The Ford Focus Active is manufactured in China. Because of the U.S.'s new tariffs on imported cars, it's no longer profitable for the company to sell it in America, officials said.
Meanwhile, in North Dakota soybean farmers are feeling the impact of retaliatory tariffs aimed at America's agriculture industry:
Snow was dusting out of the steel-colored sky as Monte Peterson stared out his home office window at the North Dakota land his family has worked since the 1950s.

"We're having November weather in October," the 60-year-old sighed.

The words were delivered in a no-nonsense deadpan, but a sense of urgency was working through the fourth-generation farmer. The clock was running. Timelines were collapsing. Each unseasonably wet day was a delay, keeping Peterson and his four-man crew out of the 4,500 acres, representing millions of dollars of soybeans, they need to harvest by Halloween.

But there is another problem facing farmers in the Sheyenne River Valley, 60 miles west of Fargo: They are snagged in the trade crossfire between Washington and Beijing.

For the past decade, North American soybean production has exploded, driven by an intense demand from China. Peterson and other Great Plains farmers directly fed the overseas markets, harvesting more than 243 million bushels in North Dakota, at a price of $2.1 billion in the last market year. The majority of that crop fattened Chinese livestock.

But in July, the Trump administration announced 10 percent tariffs on more than $200 billion of imported Chinese goods. Beijing responded with tariffs on $60 billion of American products — including soybeans.

The escalation essentially hit pause on what had been a rollicking international market for North Dakota's farmers. When Peterson pulls his soybeans from the ground, he'll have no one to sell most of them to.

"What does a farmer do to respond to that when we're in the middle of a growing season? We can't just go out and rip up the crop and find something else to sell," Peterson said. "It's not like we're creating widgets here. You can't just speed up or slow down the production line."

Nancy Johnson, executive director of the North Dakota Soybean Growers Association, put the number of "orphan soybeans" at 236 million bushels.

The soybean plight has become a flash point in elections in the heavily Republican state, including the battle between Sen. Heidi Heitkamp and GOP challenger Rep. Kevin Cramer. But the situation also has tested Peterson's — and other farmers' — support for President Trump, who carried the deep-red state by 36 percentage points.

"He's the president of the United States and he deserves our support," Peterson said on a recent morning at his farm. "But I can't help wondering about the methods he's using with regards to trade."
All of this comes after nearly twenty years during which soybean farmers, in particular, became particularly dependent on the growing Chinese market:
The crop's explosion was driven by the emerging Chinese middle class. Chicken and beef were suddenly in demand and livestock producers fed their animals soybean-based meal. China's agriculture, however, could not supply enough homegrown soybeans to meet the need.

North Dakota was uniquely positioned geographically to serve China. Soybean producing states to the south, such as Louisiana and Arkansas, ship their crops from ports on the Gulf of Mexico, where they can easily serve South American markets but face a long haul to Asia. North Dakota farmers, however, can get their crops to ports in the Pacific Northwest by rail in four days. From there, the trip across the Pacific to China takes a little over two weeks by boat.

According to Johnson, by 2000, North Dakota farms were producing 60 million bushels of soybeans. Ten years later, the number had jumped to 145 million bushels. In 2014, the level rose to 200 million bushels. As of 2017, two-thirds of the North Dakota soybean crop was going to China.

"We had one country with imports that exceeded the 10 largest other country imports," Peterson said. "We had all our eggs in one basket with China. It isn't that we wanted that, or that we didn't recognize it. But when demand comes that heavy from one area of the world, you try to address it."

But because the North Dakotan market has been geared specifically for Chinese imports, growers are now left wanting.
Meanwhile, The Wall Street Journal  reports that American factories are beginning to feel the impact of the trade war 
The Trump administration says tariffs on Chinese imports will shift manufacturing back to U.S. factories, but some small and midsize companies that have done just that say the tariffs are hurting, not helping, their business.

Kent International Inc., a bicycle company, opened a factory in Manning, S.C., in 2014 to start assembling some of the bicycles it sells to Walmart Inc. and other retailers. It currently employs about 167 people.

Kent planned to expand the facility next year by importing steel tubes cut in China for painting and welding. It planned to hire another 30 to 40 workers at the plant, which assembles about 300,000 of the roughly 3 million bicycles the company sells world-wide each year.

"When we started getting wind of tariffs and were confident cut tubes would be subject to the tariffs, we stopped," said Arnold Kamler, majority owner of the company and its chief executive for more than 30 years. Instead, he is traveling to Thailand, Vietnam, Cambodia, the Philippines and Taiwan to find new suppliers for Chinese products hit by tariffs.

"We are not bringing jobs back to America with this thing," Mr. Kamler said. "We are bringing jobs to different countries in Southeast Asia."

The Trump administration says the tariffs are designed to counter what it sees as unfair trade practices that give Chinese firms an advantage over their U.S. counterparts. Some U.S. manufacturers are reporting increased revenue as tariffs force customers to rethink supply chains.

(…)

Companies hit by the tariffs aren't simply raising prices to offset the added costs. Some business owners say they are delaying plans to expand their U.S. footprint, looking at dropping product lines or shifting production offshore.

"Overall, manufacturing in the short-term in the U.S. is worse off because of the tariffs," said Harry Moser, founder of the Reshoring Initiative, a nonprofit that helps manufacturers make decisions about relocating production.

JL Audio, which has about 500 employees, began reshoring in an effort to protect its technology and improve the quality of its products, which sell for as much as $16,000.Photo: Mary Beth Koeth for The Wall Street Journal

President Trump "is 100% right in working to reduce the trade deficit and bring manufacturing jobs back to the U.S.," Mr. Moser said, but "we feel he has not chosen the optimal tool to achieve that objective."

Keith Graf was one of the last people to lose their jobs when Loro Piana SpA shut its U.S. wool mill in December 2013. He was the first manufacturing worker rehired when new owners purchased the silent factory six months later.

Now, as the U.S.-China trade fight intensifies, Mr. Graf is worried and torn by tariffs imposed by the U.S., which include levies on cashmere and camel hair.

"The tariffs are going to hurt my industry, and I don't like that," said Mr. Graf, 52 years old, who started 28 years ago in the yarn storage room and is now a supervisor at American Woolen Co. in Stafford Springs, Conn.

Officials at American Woolen, which has 66 employees, are weighing whether it will have to drop product lines affected by tariffs, which make up about 15% of sales.

"I hope that, even if we have to pass on some of this cost, it won't affect the business relationship," said Jennifer Knight, the company's chief operating officer and a minority owner.
And The New York Times detailed last week how companies are beginning to struggle under the burdens created by Trump's trade war:
WASHINGTON — President Trump has spent the past week praising his new trade agreement with Canada and Mexico as a win for farmers, saying the pact will send cash pouring into the United States and enrich America's agriculture and industrial workers.

"The farmers are so thrilled with the U.S.M.C.A.," Mr. Trump said on Tuesday, referring to the new United States Mexico Canada Agreement. "We just opened up Mexico and Canada and it's great for our farmers," he said ahead of a campaign rally in Council Bluffs, Iowa.

But many are not ready to cheer.

American businesses still face a cloud of trade uncertainty as Mr. Trump seeks to replace the North American Free Trade Agreement, Nafta, with the new deal. The biggest concern: lingering tariffs on foreign steel and aluminum.

The metal tariffs, combined with retaliatory taxes that foreign governments have placed on American products, are undercutting the concessions that Mr. Trump won in the deal. While the new trade pact gives American farmers greater access to Canada's dairy market and requires that a higher percentage of a car be produced in the United States, business and trade groups are raising questions about whether the agreement will actually deliver the economic boost the president promises.

"The celebration is muted because of the tariffs on steel and aluminum," said David Ahlem, chief executive of Hilmar Cheese Company, a California-based dairy business with 1,400 employees. "I think many people expected those tariffs would go away as part of the deal, but there's no clear path to that happening."

In response to Mr. Trump's metal levies, Mexico hit American goods like cheese with 25 percent tariffs, stalling business in the industry's largest export market. As a result, Mr. Ahlem said that even if the U.S.M.C.A. is passed in Congress next year and opens access to Canada's dairy market, he will be worse off because of the new trade barrier with Mexico.

"The old Nafta or the T.P.P. would have been better," Mr. Ahlem added, referring to the Trans-Pacific Partnership agreement that Mr. Trump withdrew from last year. "It's not clear to me what the strategy is."

Mr. Trump has promoted his use of tariffs as a negotiating tool, criticizing those opposed to his approach as "babies" and suggesting he will continue to wield trade barriers as a cudgel to force concessions from other countries. He has continued to insist that his approach is helping, not hurting, American manufacturers, like the steel industry.

"The steel industry in this country is back like nothing I've seen before," he said on Tuesday.

But American companies are beginning to feel the effects of a one-sided strategy, which aims to help domestic industries but ignores the globalized nature of United States businesses, which rely on supply chains and customers across borders.

Among the sectors hardest hit by Mr. Trump's approach are the beverage and auto industries, which rely heavily on foreign aluminum and steel to make cans and cars. PepsiCo, the drinks and snacks company, said this month that higher prices for aluminum imports from Canada were eating into quarterly profits and said it would raise prices as a result. The company lowered its profit forecast for the year and its stock slid.
As I have noted before, President Trump once famously claimed that  "trade wars are good and easy to win,"  and he apparently continues to believe this nonsense notwithstanding more than two centuries of economists dating back to Adam Smith and including economists today on both the left and the right who agree that the kind of protectionism this President is pursuing is ultimately self-destructive. Now, we're all beginning to pay the price for his ignorance.