Trump Slams Another $200 Billion In Ill-Advised Tariffs On Chinese Goods
As expected, President Trump announced a new round of tariffs against Chinese goods yesterday, and China quickly retaliated.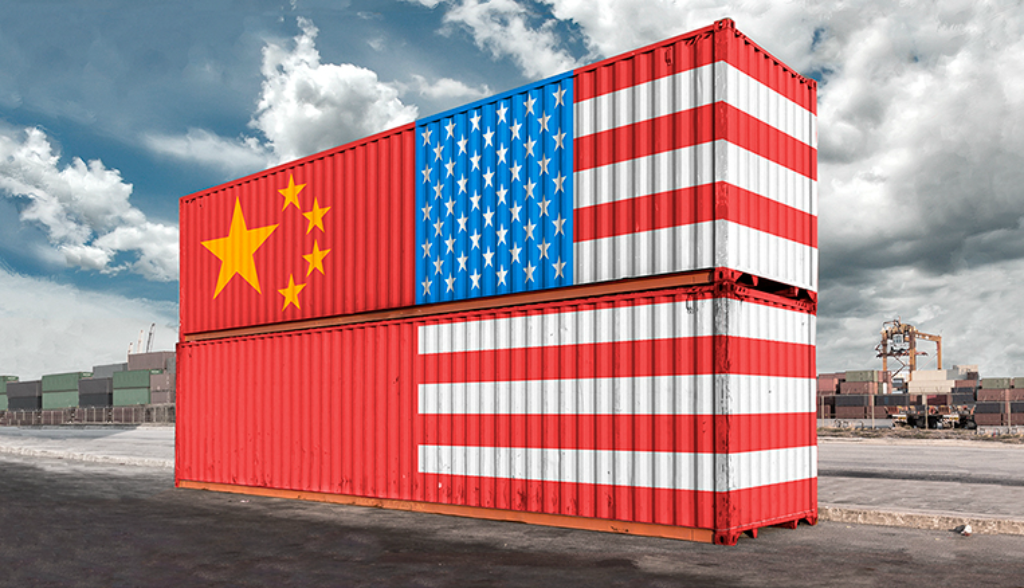 As expected, late yesterday after the close of the market on Wall Street, the White House announced a new round of tariffs on China totaling some $200 billion:
President Trump, emboldened by America's economic strength and China's economic slowdown, escalated his trade war with Beijing on Monday, saying the United States would impose tariffs on $200 billion worth of goods and was prepared to tax all imports.

Mr. Trump, in a statement released late Monday, showed no sign of backing down from the type of full-blown trade war between the world's two largest economies that has rattled financial markets, saying he was prepared to "immediately" place tariffs on another $267 billion worth of imports "if China takes retaliatory action against our farmers or other industries."

The tariffs on $200 billion worth of products comes on top of the $50 billion worth already taxed earlier this year, meaning nearly half of all Chinese imports into the United States will soon face levies. The next wave of tariffs, which are scheduled to go into effect on Sept. 24, will start at 10 percent before climbing to 25 percent on Jan. 1. The timing of the staggered increase will partially reduce the toll of price increases for holiday shoppers buying Chinese imports in the coming months.

"For months, we have urged China to change these unfair practices, and give fair and reciprocal treatment to American companies," Mr. Trump said. "We have been very clear about the type of changes that need to be made, and we have given China every opportunity to treat us more fairly. But, so far, China has been unwilling to change its practices."

The tariffs are aimed at pressuring China to change longstanding trade practices that Mr. Trump says are hurting American businesses at a moment when the administration believes it has an advantage in the trade dispute. China's economy is slowing, with consumers holding back and infrastructure spending slowing sharply. The Chinese slowdown is expected to worsen as America's tariffs ramp up. The United States, by contrast, has continued to experience robust economic growth, including the lowest unemployment rate since 2000.

White House officials said on Monday that China could win relief from the tariffs by acceding to the administration's trade demands, including allowing American companies greater access to the China market and dropping its requirement that American companies hand over valuable technology to Chinese partners. Officials said the United States would only continue trade negotiations if the Chinese were "serious" about giving ground on those issues.

The tariffs are aimed at hurting China, but they could hamper the American economy and bring pain for consumers. Unlike the first round of tariffs, which were intended to minimize the impact on American consumers, this wave could raise prices on everyday products including electronics, food, tools and housewares.

Retailers, manufacturers and a wide swath of other American businesses have warned that the new tariffs could hurt their profits, hiring and growth. The administration held six days of public hearings on the proposed $200 billion round of tariffs last month, which were dominated by companies warning that the United States no longer had the capacity to produce replacement products for the Chinese imports that would be hit by tariffs.

Economists warn the tariffs could chip away at economic growth in the United States. Morgan Stanley researchers estimate that the latest round could reduce economic growth in the United States this year by 0.1 percentage points, adding to another 0.1 percentage-point drag from tariffs currently in place. And the effects are likely to grow if China retaliates again, as it has threatened to do.

The administration did remove roughly 300 product lines — and some individual products — from the list after companies objected. Among the items dropped are smart watches, Bluetooth devices, bike helmets, plastic gloves, high chairs, play pens and certain chemicals. But, in some cases, partial product lines will be taxed while other parts are not. For example, high tech network routers and smart watches share a product line, but under the United States trade representative plan, the routers would be subject to tariffs while watches are not.

"It will be a lot of money coming into the coffers of the United States of America. A lot of money coming in," Mr. Trump said during remarks at the White House on Monday. He added that the United States cannot tolerate the trade gap between what it exports to China and what it imports from that country.

"We can't do that anymore," he said.

Mr. Trump's decision is a significant escalation of an already serious trade dispute — one with seemingly no end in sight. After months of failed trade talks, top officials from China and the United States were tentatively scheduled to talk later this month in Washington. But it is unclear whether Beijing will agree to come to Washington with the new tariffs set to go into effect.

"We are open to talk if there are serious talks," Larry Kudlow, the director of the National Economic Council, said in an interview on Monday.

Mr. Trump also indicated he was willing to end the trade war — if China agreed to his demands. "China has had many opportunities to fully address our concerns," Mr. Trump said. "Hopefully, this trade situation will be resolved, in the end, by myself and President Xi of China, for whom I have great respect and affection."

"The Chinese are livid and drafting their own battle plan — they won't take this sitting down," said James Zimmerman, a longtime lawyer in Beijing and the former four-time chairman of the American Chamber of Commerce there.
Not surprisingly, China quickly announced retaliatory tariffs of its own:
Hours after President Trump announced tariffs on $200 billion in Chinese goods, China responded with its own levies on $60 billion worth of U.S. products.

Chinese state television on Tuesday reported that the government has decided to impose tariffs of 5 percent to 10 percent on $60 billion worth of U.S. products, starting on Monday. The tariffs will apply to 5,207 items.

If the U.S. continues to raise its tariffs, China will respond in kind, the report said. That sets the stage for yet another set of tariffs. Trump on Monday also threatened to add levies on about $267 billion of additional imports if China retaliated.

"The Chinese side reiterates that the aim of imposing these tariffs is to prevent trade frictions from escalating and it is a measure of last resort against American unilateralism and trade protectionism," the Chinese state television report said.

In a post on its website, China's Commerce Ministry accused the U.S. of causing an "economic emergency" in China and forcing China to retaliate.

In announcing the U.S. tariffs against China on Monday, Trump said China's trade practices, such as forcing U.S. companies to transfer technology to Chinese firms, "plainly constitute a grave threat to the long-term health and prosperity of the United States economy." Those tariffs, targeting $200 billion in Chinese goods, will start at 10 percent and rise to 25 percent in 2019 if China does not make concessions.

A senior Trump administration official said Monday that, while it seeks changes in China's trade policies, the U.S. is "not trying to constrain China's growth. … We remain open to negotiations. We hope that China will come to the table and address the concerns we have raised."

U.S. business officials are continuing to express concerns about the escalating trade war.

"We disagree with the tactics that the president is using," Jake Parker, vice president of the U.S.-China Business Council in Beijing, said on NPR's Morning Edition.

"We don't think tariffs are the answer," Parker said. "We think the two sides need to sit down and negotiate an outcome that is beneficial to both countries, and helps the Chinese implement the types of reforms that the Trump administration is looking for."

Moody's, the credit-ratings agency, said the tariffs will hurt the world economy "by distorting prices and creating inefficiencies globally. Companies that rely on global supply chains will likely hold off investment decisions given the uncertainty around tariffs."
As has been the case in the past, the President also touted these new tariffs on Twitter:
China has openly stated that they are actively trying to impact and change our election by attacking our farmers, ranchers and industrial workers because of their loyalty to me. What China does not understand is that these people are great patriots and fully understand that…..

— Donald J. Trump (@realDonaldTrump) September 18, 2018
…..China has been taking advantage of the United States on Trade for many years. They also know that I am the one that knows how to stop it. There will be great and fast economic retaliation against China if our farmers, ranchers and/or industrial workers are targeted!

— Donald J. Trump (@realDonaldTrump) September 18, 2018
These new tariffs have been telegraphed for weeks, so they don't come as much of a surprise, and neither does the quick response of the Chinese, who were no doubt anticipating this move on the part of the President given the fact that he has been telegraphing it for several weeks now. That lack of surprise, of course, does not. At this point, the tit-for-tat nature of the tariffs has become second nature it seems, which is dangerous simply because it makes it seem as though all we're going to see going forward is a continuing cycle of tariffs from both sides that will end up harming the economies of both countries and souring our relationship with a nation that represents not just the most-populated country on Earth but also one of the largest economic markets in the world that only seems to have the potential to grow further in the years to come. Additionally, it threatens to undermine an already fraught diplomatic relationship between Washington and Beijing that has implications for our interests in Asia, including, most importantly, the situation on the Korean Peninsula which in the end is going to require the involvement of China in whatever solution may ultimately be reached there.
Just as important as these international implications, of course, is the fact that a trade war like this inevitably ends up causing more harm to the domestic economy than whatever good might be felt by some small sectors of the economy. No doubt, there are some companies and economic sectors that will benefit from the fact that foreign-made goods are more expensive, but it's a mistake to only look at this side of the ledger as the President is apt to do. There are far broader segments of the economy that are going to be harmed by either the tariffs that the Administration has put in place or by the retaliatory tariffs that the Chinese have put in place in response to those tariffs. As I noted in my post yesterday, we've already seen evidence of that happening in the form of higher prices for raw materials, lost revenue for American agriculture, and increased prices for consumer goods. Those costs will filter down to the rest of the economy in the form of increased consumer prices, slower economic growth, and slower jobs and income growth. While this doesn't necessarily mean that the economy will slip into recession, which seems unlikely given the fact that the economy as a whole is relatively strong, it does likely mean that economic growth will be slower than it could have been without these completely unnecessary tariffs.
When all of this started, President Trump, in the spirit of his ill-informed belief that "trade wars are good and easy to win," claimed that his tariffs would bring the Chinese to the negotiating table where he would negotiate his much-vaunted but entirely unspecified "better deal." That has not happened. While China and the United States have had many discussions since this trade war began, none of those talks have resulted in any serious agreements. Instead, they seem to have only enhanced the ill-will on both sides of the table and make a solution to this problem even less likely. The further down the road we go, as tariffs pile upon tariffs in a tit-for-tat manner that they have been since this started early in the year, the less likely it is that this will be resolved at any time in the foreseeable future.