Trump Announces New Tariffs On Steel And Aluminum
President Trump has announced that he'll be imposing significant tariffs on steel and aluminum imports. This is an unwise decision.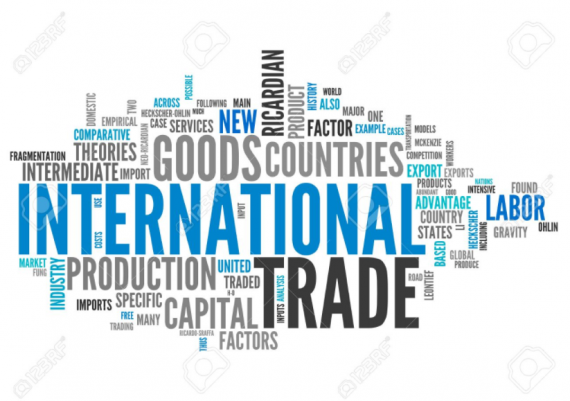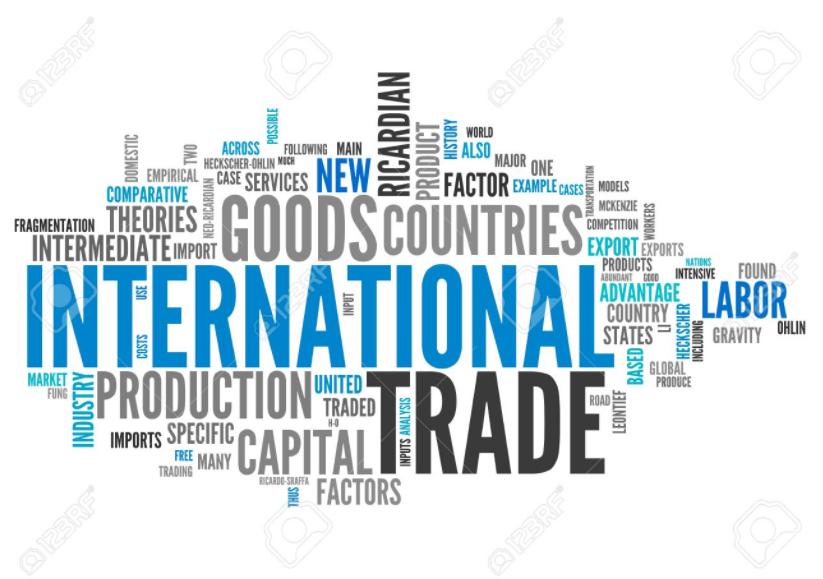 President Trump announced today that he was imposing stiff new tariffs on the importation of steel and aluminum that seem destined to backfire:
WASHINGTON — President Trump said on Thursday that he will impose stiff and sweeping tariffs on imports of steel and aluminum as he moved to fulfill a key campaign promise to get tough on foreign competitors.

Mr. Trump said he would formally sign the trade measures next week and promised they would be in effect "for a long period of time." The trade measures would impose tariffs of 25 percent on steel and 10 percent on aluminum. It is unclear whether those would apply to all imports or be targeted toward specific countries, like China, which have been flooding the United States with cheap metals.

The announcement capped a frenetic and chaotic morning inside the White House as Mr. Trump summoned more than a dozen executives from the steel and aluminum industry to the White House, raising expectations that he would announce his long-promised tariffs. However, the legal review of the trade measure was not yet complete and, as of Thursday morning, White House advisers were still discussing various scenarios for tariff levels and which countries could be included, according to people familiar with the deliberations.

Advisers have been bitterly divided over how to proceed on the tariffs, including whether to impose them broadly on all steel and aluminum imports or whether to tailor them more narrowly to target specific countries like China. Imposing tough sanctions would fulfill one of the president's key campaign promises but could tip off trade wars around the globe as other countries seek to retaliate against the United States.

Gary D. Cohn, the director of the National Economic Council, had been lobbying for months alongside others, including Defense Secretary James Mattis and Rob Porter, the staff secretary who recently resigned under pressure from the White House, to kill, postpone, or at least narrow the scope of the measures, people familiar with the discussions said.

But in recent weeks, a group of White House advisers who advocate a tougher posture on trade has been in ascendance, including Robert Lighthizer, the country's top trade negotiator, and Peter Navarro, a trade skeptic who had been sidelined but is now in line for a promotion.

The departure of Mr. Porter, who organized weekly trade meetings and coordinated the trade advisers, and the breakdown of the typical trade advisory process has helped create a chaotic situation in which those opposing factions are no longer kept in check. The situation had descended into utter chaos and an all-out war between various trade factions, people close to the White House said.

"Our Steel and Aluminum industries (and many others) have been decimated by decades of unfair trade and bad policy with countries from around the world," Mr. Trump said on Twitter Thursday morning. "We must not let our country, companies and workers be taken advantage of any longer. We want free, fair and SMART TRADE!"

The White House has come to the brink of announcing these measures several times in the past eight months, including last June. In recent days, the president appears to have grown impatient for action. In the past few days, supporters of the tariffs have also begun airing televised ads during programs that Mr. Trump has been known to watch.

But foreign governments, multinational companies and the Pentagon have continued to lobby against the measure, arguing that the proposed tariffs could disrupt economic and security ties.
Almost as soon as the announcement was made, the stock market reacted and it wasn't exactly a positive reaction:
Major stock indexes plunged Thursday afternoon following President Trump's announcement that he was imposing a 25 percent tariff on imported steel and 15 percent on aluminum.

The news sent the Dow Jones industrial average down more than 500 points, toward a 2 percent decline. The Standard & Poor's 500-stock index dropped 1.2 percent and the technology-heavy Nasdaq composite was down 1.3 percent.

"Traders are, again, focused on talk of tariffs while investors are focused on earnings growth, continuing low inflation  and highly accommodative interest rates," said Daniel P. Wiener, chief executive officer of Adviser Investments, a Newton, Mass.-based firm that manages more than $5 billion in assets. "Volatility is back, but that shouldn't sway investors from their longer-range objectives."

(…)

Trump announced the tariffs Thursday morning from the Cabinet Room of the White House, where he was surrounded by steel and aluminum executives including Roger Newport of AK Steel, John Ferriola of Nucor,  Dave Burritt of U.S. Steel Corporation, and Tim Timkin of Timken Steel.

The announcement is part of a protectionist approach the president has promised as a way to protect American jobs and industry. But many business people, including manufacturers, don't  like protectionism because it can raise their materials costs. Wall Street generally doesn't like tariffs either.

"Protectionism doesn't work," said Washington investment manager Michael Farr. " A fair playing field is essential, but anything that dampens trade is bad for the U.S. economy and markets.  These broad tariffs with not much insight into current imbalances seem ham-handed and clearly were unwelcome by markets."
As the New York Times reports above this announcement comes at the same time that it is being announced that Peter Navarro, a top critic of free trade ideas and multinational trade agreements is being considered for a promotion.reports, this announcement comes at the same time that Peter Navarro, who has a long record as a critic of American trade policy and multinational trade agreements, is Specifically, Navarro would be promoted from his current position as Deputy Assistant to the President to Assistant to the President. While this sounds like a minor change in status based on the name of the promotion, it is in fact more significant than it appears because it means that Navarro is likely to have more direct access to the President and top aides such as Chief of Staff John Kelly and that he is likely to have a broader role in policy-making, specifically when it comes to international trade and related issues. It's unclear from the available reports what influence Navarro will have over trade policy, but given the positions that he has held in the Administration to date
President Trump did not go into any real detail regarding who the new tariffs would be imposed upon, or indeed any other details regarding the idea, but the nations that are most likely to be on the losing end of these tariffs could be quite extensive. In addition to the obvious sources for steel and aluminum such as China, India, and South Korea, the United States also imports a good deal of both products from nations such as Canada and other ostensible allies. Whether these nations would be exempt from the tariffs or have a different level of a tariff imposed against them, is not clear. Even more important than that is how these tariffs are going to be consistent with the obligations that the United States has pursuant to the North American Free Trade Agreement and the agreements that govern the World Trade Organization. Indeed, if these tariffs are put in place it seems likely that the nations that will be negatively impacted by them are likely to force the United States into the dispute resolution processes set up by these trade agreements that could result in penalties being imposed against the United States as a result of its failure to comply with the terms of those international organizations.
As a matter of economics, the extent to which this is a bad idea is rather obvious. Ultimately, increasing the costs of imported steel and aluminum, or any other product for that matter, will mean higher prices for the people to whom the product is being sold. In this case, one of the major customers for these products is the American car industry, which already has to deal with foreign competition in the form of imported vehicles, where both products are used in the manufacture of vehicles and parts. Pushing up the price of raw materials like this means that car makers will be faced with the prospect of either raising prices or swallowing a decrease in revenues in an industry where profit margins can already be fairly thin. To the extent that price increases are passed on to consumers, it will mean that they'll be paying higher prices for cars. This could also end up being the case for other products that are made out of these products, such as major appliances and other items.
On the other side of the equation, the beneficiaries of these tariffs will be steel and aluminum producers who will suddenly see prices go up or, perhaps, see reduced competition by virtue of the fact that less steel and aluminum are being imported into the United States. Additionally, the tariffs are likely to be a convenient excuse for these companies to increase their own prices to match the new level set by virtue of the tariff, or perhaps just slightly below it in order to attract customers. In that sense, these tariffs are little more than an indirect subsidy to the American steel and aluminum industry that will no doubt lead them to become enthusiastic fans of the President of the United States. After all, why wouldn't you become a fan of a guy who makes it harder for people to compete against you while simultaneously allowing you to increase your own prices?
While all of this will no doubt provide some short-term benefit to a specific handful of companies, though, that hardly offsets the harm that increased trade barriers and tariffs will bring to the economy as a whole. The devil is still in the details, which will apparently be announced next week, but already this appears to be a bad deal for all but a handful of American companies, and that's a bad deal for the nation as a whole.