A Recess Appointment for Warren?
Is President Obama poised to make a recess appointment for Elizabth Warren?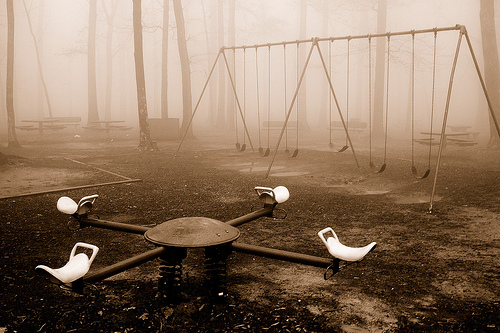 According to Bloomberg, President Obama may use a recess appointment to name Elizabeth Warren as head of the Consumer Financial Protection Bureau:
President Barack Obama may appoint Elizabeth Warren, the Harvard law professor who scolded U.S. banks while overseeing their bailout, as the interim head of the new Consumer Financial Protection Bureau as early as this week, according to a person familiar with the matter.

An appointment as interim head of the agency could allow Warren, 61, to bypass a confirmation battle in the Senate, where Republicans have raised objections to her possible nomination.

The selection may be made tomorrow or the following day, said the person, who requested anonymity. The final decision on temporarily installing Warren hasn't yet been made, said another person familiar with the matter.
Not exactly a definitive report, so it perhaps ought to be taken with a grain of salt.
First, I have a practical question:  I believe that the Congress went back into session yesterday, and they have set a target date for recess of October 8th (see schedule here).  As such, we are roughly a month away from the next recess, so it would be odd to announce a recess appointment while Congress is in session, yes?
Second, the philosophical objection:  if Obama does pursue a recess appointment, I would find it to be a problematic move.  While it is true that Article II, Section 2 of the US Constitution allows for recess appointments, I consider them to be an anachronism from a bygone era where the Congress would disperse and be difficult to reassemble.  In those prior eras some type of mechanism was clearly needed to fill vacancies that occurred when Congress was not in town.
However, the President is not in a position wherein he has a vacancy that must be filled or vital work that will not get down if the appointment is not made.  No, this maneuver would solely to be to do an end-run around the Republicans in the Senate.  Perhaps a tactically smart thing to do, but like I said about President Bush's uses of this power, it would be showing disdain for checks and balances (see, also, here).  This is especially noteworthy given that the President's party controls the Congress at the moment with a healthy majority in the Senate.  I will grant that the situation also speaks to the growing obstructionism in the Senate, but it also speaks to the fact the perhaps Elizabeth Warren is not a politically viable appointment, and therefore it has to be abandoned.  If you can't get a given appointee through the Senate when you have 59 votes, then you may have to move on.
Indeed, this all very much reminds me of a similar discussion over John Bolton to the UN:  a pick popular with parts of the base of the respective party, but that was not a politically popular pick and one which faced serious opposition in the Senate.  Some of my posts on that subject, which more or less mirrors my views on a Warren recess appointment, can be found here and here.  It worth noting as a matter of fact that Bush was facing a Democratic majority at the time.
See also:  Background on Recess Appointments.