An Illustration of Part of the Problem
Conservatives are suposed to be cheerleaders these days.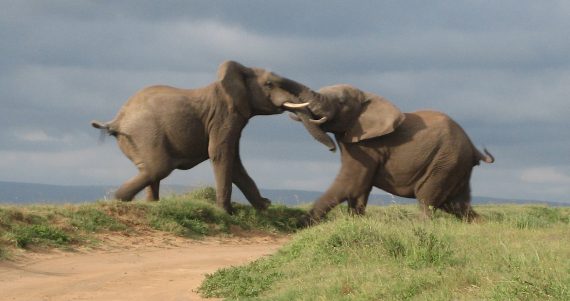 Part of the Republican Party's problem is that it lives mostly inside a media bubble of its own creation (as, I think Jonathan Bernstein correctly describes in a piece about the Romney campaign).  The problem is a conflation the Republican Party, conservatism, and media like Fox News.  It is a conflation that blurs lines and leads to sloppy thinking that explains, in part, the party's anemia at the moment.
This conflation is well illustrated by the following quote from Chris Wallace from an interview with Politico:
"Peggy Noonan has bashed George W. Bush, based Mitt Romney, wasn't crazy about McCain. So, [her] conservative bona fides I'm not sure I take too seriously," Wallace told POLITICO's Patrick W. Gavin. "[Columnists] like Peggy Noonan, sometimes they're New York City's idea of conservatives."
The first thing that leaps out at me is that Wallace is conflating being a "conservative" with unquestioningly  boosting the Republican Party's candidates.  It is not healthy to assume that having a particular political philosophy equals automatic and unwavering support for the political party with which that philosophy is associated.   Philosophical considerations should be based in thought and therefore not lead to sycophantic adhere to a party.  At that point the issue ceases to be philosophy and is rather ideology or simply crass partisanship.
The second thing that leaps to mind is that Wallace clearly sees the role of the conservative commentator as a cheerleader.  After all, there is a campaign going on, so Noonan should be boosting, not analyzing or criticizing.  Who needs that?  Unfortunately, this is how Wallace himself often comes across in his own work, and it is certainly the ethos of Fox News (and reminds me of Limbaugh's lament about "carry[ing] water" for  GOP).
This kind of criticism is why, by the way, that people like Bruce Bartlett are no longer in the Republican fold:  criticism of the party is shunned.  How can there be a vibrant, intellectual conservatism if all that is really wanted are cheerleaders?  And while it may very well be that any given cheerleader is a genius, the fact of the matter is that cheerleaders are no chosen for their intellect and certainly are not encouraged to act independently.
Indeed, Wallace noted David Frum, another conservative on the outs there days, by noting "David Frum is the guy who turned on George W. Bush."  Can't have that, now can we?
One does wonder how much better off the GOP might be at the moment had its leadership taken more seriously some of the "bashing" of George W. Bush and McCain.  Perhaps introspection would have lead to the nomination of a better candidate and the running of a better campaign.
The interview can be seen on the site linked above.