Another Example of Fee-for-Service Fire Department Letting a Home Burn (and its Implications)
A story from Tennessee raises further questions about the role of government.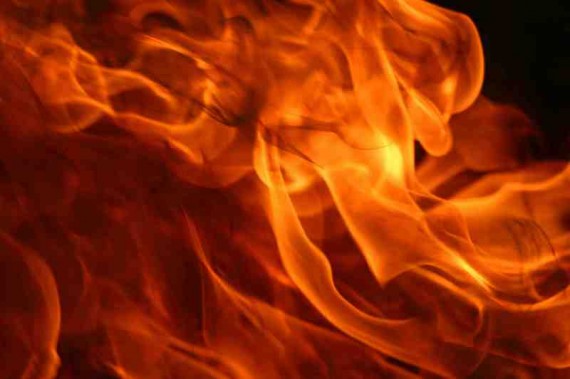 Apropos, thematically anyway, to my post from yesterday on the question of individual choice, public policy, and suffering as seen through the eyes of Rick Santorum we have a vivid example of the intersection of private choices and the question of social responsibility. Via the Sideshow:  Tennessee family home burns while firefighters watch
A Tennessee couple helplessly watched their home burn to the ground, along with all of their possessions, because they did not pay a $75 annual fee to the local fire department.

[…]

South Fulton Mayor David Crocker defended the fire department, saying that if firefighters responded to non-subscribers, no one would have an incentive to pay the fee. Residents in the city of South Fulton receive the service automatically, but it is not extended to those living in the greater county-wide area.

"There's no way to go to every fire and keep up the manpower, the equipment, and just the funding for the fire department," Crocker said.

[…]

For his part, Mayor Crocker stressed that the city's  firefighters will help people in danger, even those who haven't paid the fee. "After the last situation, I would hope that everybody would be well aware of the rural fire fees, this time," Crocker said.
Gee, I should hope that everyone knows, too.  (This is, by the way, the second such story of this nature coming out of Tennessee of late).
This situation, of course, hits specifically at the issue of the potential results that can occur when we decide that certain policies will not be universal/fully funded.
Look, the family in question should have paid the $75, if that was what was required.  However, that fact does not take away from the tragic fact of a fire department standing by and letting the house burn over said sum.
This event raises a general question of the role of government in terms of funding and providing social services and does serve as a fairly stark illustration of a specific view of government:  one that sees a value in very low taxes and services and that is willing to allow human suffering for those who either do not pay certain fees or, in fact, cannot.
The event also raises an interesting parallel with the individual mandate under the PPACA, as it illustrates that without penalties associated with lack of insurance, some people will gamble that they don't need help until it is too late.  This is why it is necessary to require purchase of insurance under the policy.
In general when looking at government services, there are basically the following general policy choices (apart from the option of not offering a given service in the first place):
1.  Universal coverage paid for by general tax revenues.  This is what we do for public schools and police protection (and most of us for things like fire protection and paramedic services).
2.  Universal coverage paid for by individual contributions (covering part or all of the cost).  Such contributions have to be mandatory with penalties to coerce compliance if they are to be universal.  This is the idea behind the PPACA's individual mandate (as well as behind payroll taxes used to fund Social Security).
3.  Coverage based on fee-for-services (covering part or all of the cost) with denial of services if the fee isn't paid.  This is what we have with these subscription fire services.
The problem, of course, with option #3 is the lack of universality and the commensurate problems associated with lack of access to the service at a time of real need.  Such a model is fine for, say, cable television.  No one's life is irrevocably altered if they can't see Monday Night Football.  However, if one can't get the fire put out in their home (or can't get health care, don't have adequate income in retirement to pay the rent, etc.), that's another issue.  There is a reason why we tend to see some services as needing universal application.
Further, while understanding the need to fund the fire department, the story above does beg the question as to whether the lack of $75 indeed should have led to allowing a house to burn down without intervention (a just deserts question, although I understand the moral hazard/free rider problem as well).  It further raises the question as to whether or not it would have  been better to simply engage in very modest taxation of residents to help fun fire protection (if, in fact, all that was needed was $75 per household).  Really, that last question strikes me as key.
The question is ultimately whether it is better to simply socialize the cost of specific vital services (again, as we already do with a host of things including national defense, roads, public education, police, and any number of other things) or whether we want to have policies like the above and to let the chips fall (or the burnt remains of houses) where they may.
Of course, the truth is that this choice is not a stark dichotomous one as we have already decided as a society to socialize cost and benefits across a lot of policies (and it hasn't turned us into communists, by the way).  The real issue at the moment is whether we are willing to have adequate taxation and/or enforcement mechanisms in place to make sure people pay for these needed services.  A corollary to that issue is whether what we are really saying to ourselves is that only people who can afford to pay deserve to receive the services.
At a minimum, we need to understand and be honest about the implications of various policy choices.