Army Wants 10,000 Recruits in Three Days
The Army's in a bind, because it's way behind, and willing to make a deal.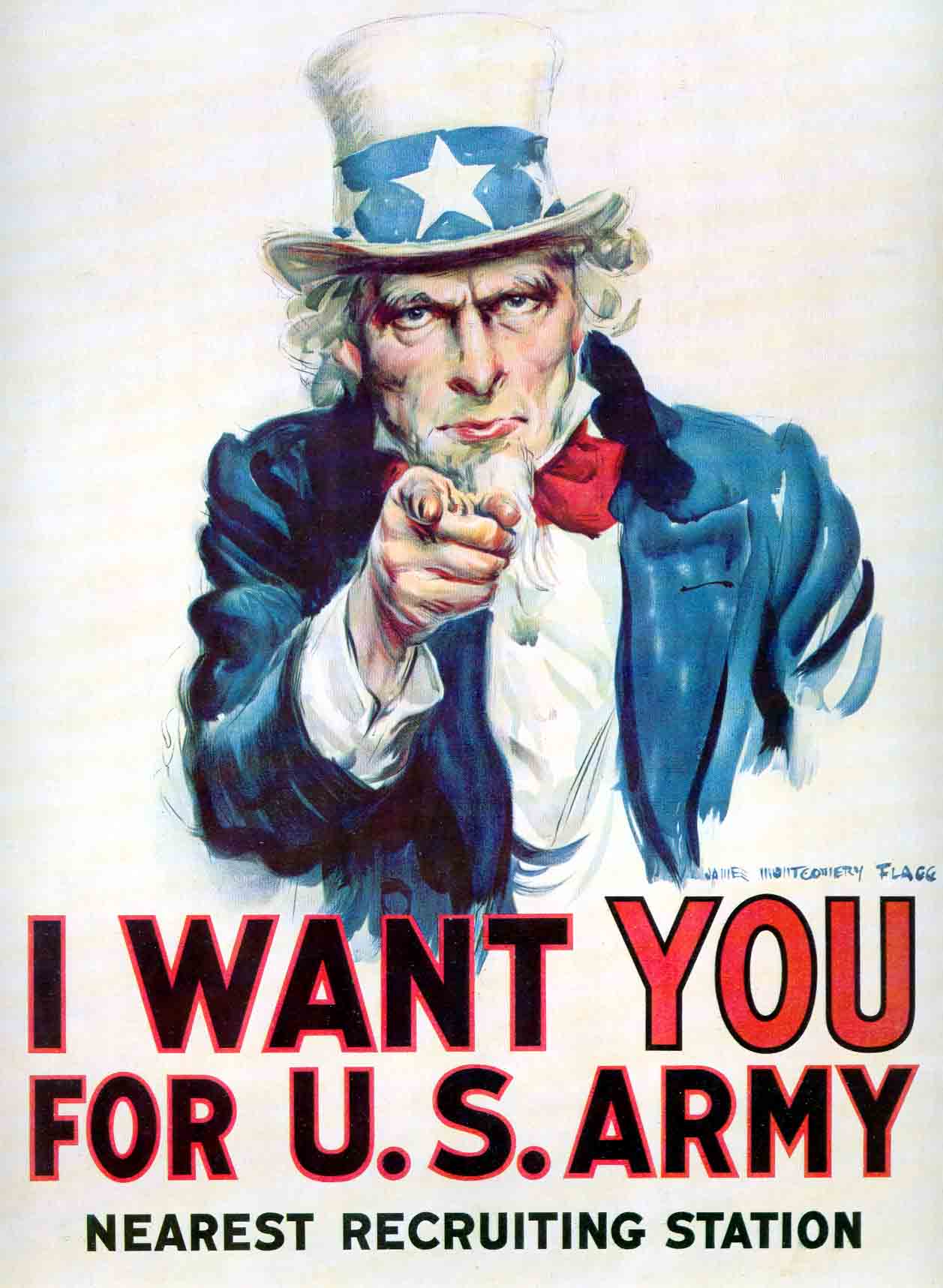 A bizarre report in the Army Times ("Every Army senior leader will 'become an active recruiter' to net 10,000 new soldiers"):
Army recruiters and senior service leaders want to recruit 10,000 new soldiers during a three-day push between June 30 and July 2, service officials said Wednesday.

The event, dubbed Army National Hiring Day, will help the Army make up lost ground on its recruiting numbers, the officials said during a telephone call with reporters. The plan, which Army Times previously reported, is for Army Recruiting Command to tap every senior leader to help in the effort.

The 10,000-recruit goal includes getting soldiers into recruiting offices for interview appointments. But the service won't meet the goal unless all 10,000 interested people sign contracts, said Army recruiting commander Maj. Gen. Frank M. Muth.

The drive is set against a recruiting backdrop of struggles after the coronavirus shuttered recruiting stations across the nation this spring. Recruiters were forced to work completely online until May.

"We probably got about 50 percent of what we would normally get," said Muth. "Are we behind? We are. But it's much better than zero if we didn't have the ability to go virtual."

Army Training and Doctrine Command's Gen. Paul Funk said the 10,000-soldier goal includes a wide range of career fields, but there are focus areas.

"We're getting as many assets as we can across the Army, everybody is involved," said Muth.

Some of the key jobs include infantry, multiple launch rocket system crewmembers, missile defense crewmembers, unmanned aircraft systems operators, M1A2 crewmembers, linguists, psychological operations specialists, and explosive ordnance disposal specialists, Funk said during the telephone call.
So, I get that the lockdowns and other restrictions imposed by COVID-19 have made recruiting difficult and even shut down basic training for a time. But it seems insane to try to make up the difference in a three day period. Aside from just the administrative and social nightmare that would entail, it hardly seems conducive to quality control or rational consideration of a major life choice.
But it's not quite as nutty as it sounds.
First, there are incentives, if modest ones:
Anyone who enlists during the three-day drive is eligible for a $2,000, $1,500 or $500 sign-on bonus, as well, depending on metrics like ASVAB scores.
Moreover, this is prime season for recruiting:
Army recruiters signed up roughly 80 percent of their requirements in June. Historically, recruiters meet about 90 percent of their requirements during that month, according to Muth, so the recruiting numbers are already starting to pick up.
Which makes sense: the overwhelming number of new enlistees are people coming out of high school.
Still, spreading the goal out over a longer period would seem preferable to a three-day sprint.