Dalai Lama Stepping Down
The Dalai Lama will give up his political role in the Tibetan government-in-exile and shift that power to an elected representative.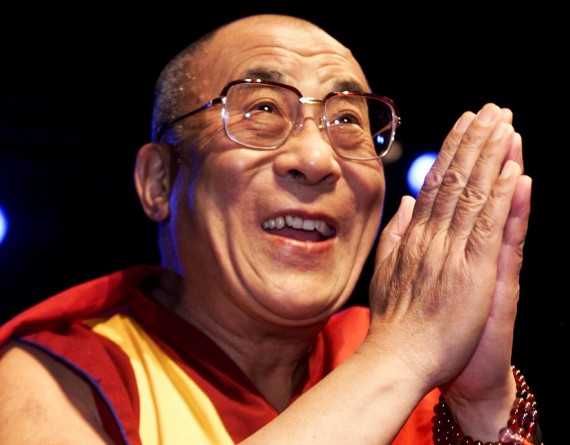 Yet another unelected dictator is being ousted from power. This time, it's voluntary.
AP ("Dalai Lama says he'll give up political role"):
The Dalai Lama said Thursday that he will give up his political role in the Tibetan government-in-exile and shift that power to an elected representative, as the 76-year-old Tibetan Buddhist spiritual leader struggles with growing worries about who will succeed him when he dies.

Speaking on the anniversary of the failed 1959 uprising against Chinese rule in his Himalayan homeland that sent him into exile, the Dalai Lama said the time had come "to devolve my formal authority to the elected leader."

While he has long said that he wants the exile government to take on some of his powers, Thursday's announcement appeared to mark the beginning of a countdown. The Dalai Lama said he would propose amendments to the exile constitution during the parliament's next session, which begins March 14 in this Indian hill town where the exiles are based.

A new prime minister will be elected a few days later, and the timing indicates the Dalai Lama may want that premier to take up his political duties. Any Tibetan who has registered with the government-in-exile is allowed to cast a ballot; most of the electorate is made up of exiles.

The Dalai Lama is believed to be in fairly good health, but China's continued heavy-handed rule over Tibet has made the succession question all important within the Tibetan community.

[…]

In Dharmsala, the Dalai Lama said he had been repeatedly urged by followers to retain his political powers, which range from approving legislation to giving oaths of office, but said the community needed a leader "elected freely by the Tibetan people."

The shift in power will "benefit Tibetans in the long run. It is not because I feel disheartened," he said.

But the Dalai Lama's power and influence go far beyond the exile constitution, and it was not clear what change amendments would bring.

Despite more than a half-century in exile, the Dalai Lama is still revered by most Tibetans as their traditional king and spiritual leader. Many worship him as a near deity. He is the 14th person to hold the title in a tradition stretching back 500 years, with each Dalai Lama chosen as a child by senior monks through a series of mystical signs. Each is believed to be the reincarnation of his predecessor.

The current Dalai Lama has indicated his successor would come from the exile community. Beijing, though, insists the reincarnation must be found in China's Tibetan areas, giving the Communist authorities immense power over who is chosen.
What effect this will have on American celebrities is not immediately clear.