Diversity, Stupidity, and Willful Ignorance
Why won't the "women don't get pregnant from rape" meme die?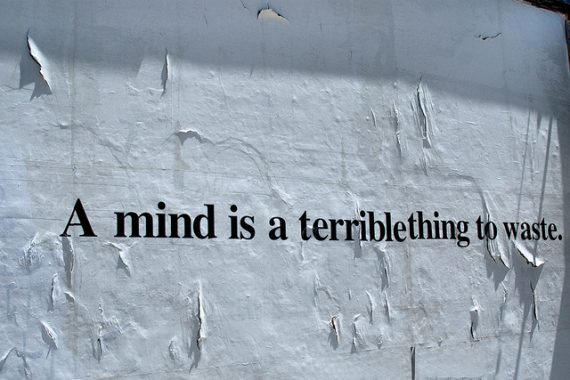 After yet another Republican Congressman got caught saying something demonstrably untrue about rape and pregnancy, Ta-Nehisi Coates offers this observation:
[T]he great strength of diversity is it forces you into a room with people who have experiences very different from your own. It's all fine and good to 

laugh at Sherrod Brown

 dancing to Jay-Z. But dude is outside his lane and he's learning something. 

M.C. Rove

 should be so lucky.

If you are not around people who will look at you like you are crazy when you make stupid claims about other people's experiences, then you tend to keep saying stupid things about other people's experiences. It is not enough to pay a political price, or even to be shamed into silence. You have to come to believe — in your heart — that sincerity itself is not the same as accurate information. It is not enough for you to not be "the party of stupid" or to "stop saying stupid things" you must show some active commitment toward being less stupid.
That's quite right insofar as it goes. Speaking from my own experience, my views and attitudes have shifted rather considerably over the last decade or so, both because I'm exposed to a much broader group of people in the DC area than I was in rural Alabama and because of virtual interactions with other bloggers and my commentators. Engaging honestly and with a willingness to learn with people who have different experiences than you will naturally broaden your horizons.
On the other hand, as some of TNC's commenters point out, it's not as if Members of Congress don't have ready access to smart people and good information. And, hell, this "women don't get pregnant from rape" thing has been out there long enough and burned enough high profile Republicans that every Member should have by now gotten the memo that it's not only politically damaging but simply untrue to say that. And, yet, a few continue. Clearly, these people are either actively refusing to learn or somehow believe it's in their interests to play dumb.
One presumes it's predominantly the latter by this point. And I just don't get it. Having spent most of my formative years, and indeed most of my life, living in the rural South, Texas, or on military bases, I'm well acquainted with very socially conservative, very religious people. And I'm quite sympathetic to the anti-abortion position. Yet, until the Todd Akin flap in the last campaign cycle, I don't recall ever hearing this meme before. Is this some longstanding evangelical shibboleth that I've somehow missed, or what?