Dr. Jill Biden Redux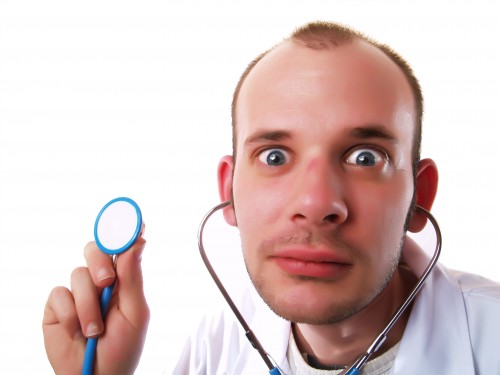 Charles C.W. Cooke argues that Joe Biden's wife's insistence on being referred to as "Dr. Jill Biden" despite having a doctorate in education leadership rather than a medical degree is obnoxious and constitutes "pretending to be a doctor." Glenn Reynolds and Virginia Postrel concur.
I dealt with this four years ago and my views haven't substantially changed. The nickel version:
The title "doctor" comes from the Latin "to teach," and was used by scholars for centuries before the medical profession glommed on to it to raise their prestige. (Physicians were quack healers until relatively recently.)
Biden's doctorate is legitimate and earned.
It's nonetheless cheesy to insist on being called "Doctor" outside one's professional circles.
Doctorates in education, and educational leadership in particular, are not held in particularly high esteem in the scholarly community.
What I would add is that, while I respect the professional accomplishments of physicians and dentists and have no objection to their being addressed as "doctor," it's a rather different sort of accomplishment. Achieving those credentials requires mastering a set body of knowledge and demonstrating some technical skills. An academic doctorate requires mastery of a body of material as well as conducting substantial original research that expands the body of knowledge in a field.
Regardless, the notion that a physics PhD shouldn't be called "doctor" because they can't perform brain surgery is as silly as the notion that a podiatrist shouldn't be called "doctor" because they can't perform a root canal. The very nature of specialized expertise is that it's, well, specialized.