'F-Bomb,' 'Bucket List,' 'Man Cave' Among Words Added To Dictionary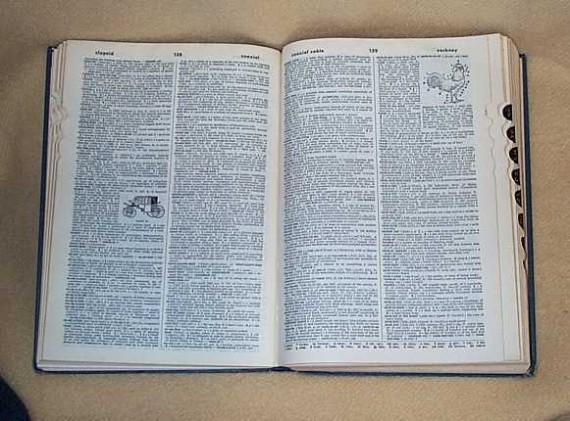 The newest edition of the Merriam-Webster Dictionary will have another set of new words added to it, some of them more colorful than others:
(AP) NEW YORK — It's about freakin' time.

The term "F-bomb" surfaced in newspapers more than 20 years ago but will land Tuesday for the first time in the mainstream Merriam-Webster's Collegiate Dictionary, along with sexting, flexitarian, obesogenic, energy drink and life coach.

In all, the company picks about 100 additions for the 114-year-old dictionary's annual update, gathering evidence of usage over several years in everything from media to the labels of beer bottles and boxes of frozen food.

So who's responsible for lobbing F-bomb far and wide? Kory Stamper, an associate editor for Merriam-Webster, said she and her fellow word spies at the Massachusetts company traced it back to 1988, in a Newsday story that had the now-dead Mets catcher Gary Carter talking about how he had given them up, along with other profanities.

But the word didn't really take off until the late `90s, after Bobby Knight went heavy on the F-bombs during a locker room tirade.

"We saw another huge spike after Dick Cheney dropped an F-bomb in the Senate in 2004," and again in 2010 when Vice President Joe Biden did the same thing in the same place, Stamper said.

"It's a word that is very visually evocative. It's not just the F-word. It's F-bomb. You know that it's going to cause a lot of consternation and possible damage," she said.
Biden's F-bomb actually took place at the White House during the signing ceremony for the Affordable Care Act, of course, but I'm sure that the Vice-President would agree that this addition to the dictionary is a Big Effing Deal!
Further details on the new words being added to the dictionary can be found here.