Former Stormy Daniels Lawyer Charged With Fraud, Other Charges
Michael Avenatti, the former attorney for Stormy Daniels who briefly flirted with the idea of running for President, has been charged with multiple counts of fraud and other charges, some of them in connection with his representation of Daniels herself.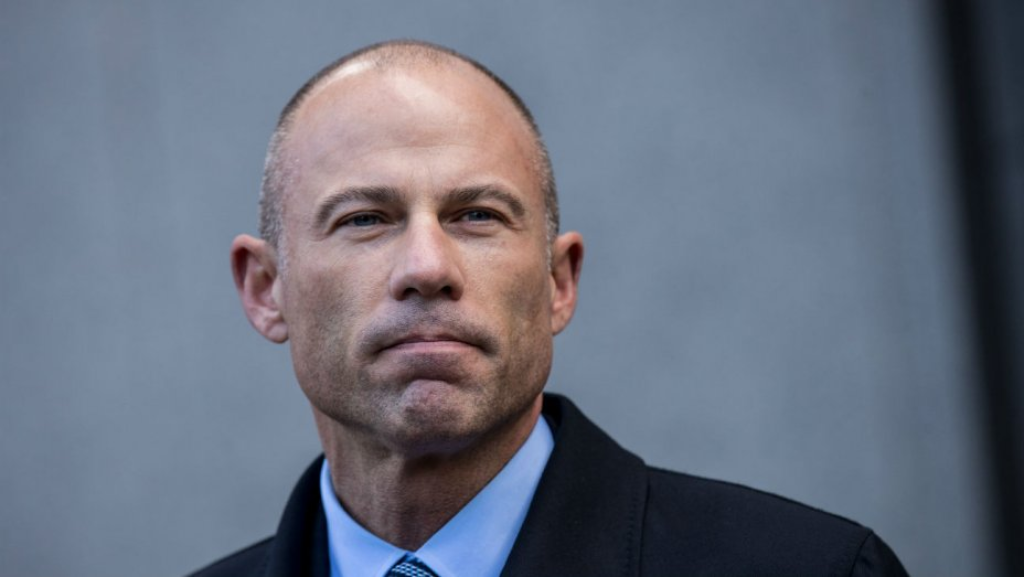 Michael Avenatti, the attorney who made himself famous for his representation of adult film star Stormy Daniels in the wake of the revelations about her affair with President Trump more than a decade ago and the hush money payments that were made to her on behalf of the Trump campaign in the month before the 2016 election, has been indicted for multiple counts of fraud, including the allegation that he was conspiring to steal money from Daniels herself:
Federal prosecutors on Wednesday charged the celebrity lawyer Michael Avenatti with misappropriating hundreds of thousands of dollars belonging to the pornographic film actress Stormy Daniels, his former client.

The indictment, announced by the United States attorney's office in Manhattan, adds to the legal troubles of Mr. Avenatti, who stands accused of more than three dozen crimes. He denied all of the charges on Wednesday and said he would continue to fight them.

According to prosecutors, Mr. Avenatti took more than $295,000 from Ms. Daniels. After helping her secure a book contract, they said, he sent "a fraudulent and unauthorized letter" bearing Ms. Daniels's signature to her literary agent, instructing the agent to wire a portion of the book advance to a client trust account that Mr. Avenatti controlled.

Ms. Daniels, the indictment said, "had not signed or authorized the letter, and did not even know of its existence." Mr. Avenatti is accused of putting the money toward his own personal expenses, including plane tickets, hotel stays, meal delivery, dry cleaning and a luxury car lease.

Mr. Avenatti began representing Ms. Daniels in early 2018, when he filed lawsuits against President Trump and Michael D. Cohen, the president's former personal lawyer and fixer. Mr. Avenatti sought to release Ms. Daniels, whose legal name is Stephanie Clifford, from a hush agreement she signed leading up to the 2016 presidential election. As part of that agreement, she accepted $130,000 and agreed to keep quiet about a sexual relationship she said she had had with Mr. Trump in 2006.


Mr. Cohen pleaded guilty last year to campaign finance crimes related to the payment. This month, he began serving a three-year prison sentence.


According to a statement by Ms. Daniels in March, she stopped working with Mr. Avenatti early this year. She could not be immediately reached for comment on Wednesday.


"I intend on fighting these bogus/legally baseless allegations, and will plead not guilty to ALL CHARGES," Mr. Avenatti wrote on Twitter, just before prosecutors announced the latest counts. "I look forward to the trial where I can begin to clear my name."


Mr. Avenatti was arrested in New York in March on extortion charges, accused of seeking millions from Nike in exchange for what he described as evidence of misconduct by company employees in the recruitment of college basketball players.

In a separate indictment filed in California this spring, Mr. Avenatti was accused of stealing millions of dollars from five other clients, and of lying repeatedly about his business and income to an agent of the Internal Revenue Service, creditors, a bankruptcy court and a bankruptcy trustee.
More from The Washingon Post:
Federal prosecutors in New York unsealed new charges Wednesday against Michael Avenatti, accusing the prominent lawyer of defrauding his most famous former client, adult-film star Stormy Daniels, in connection with her book deal.

Two indictments were unsealed against Avenatti.

One accuses him of aggravated identity theft and wire fraud in the Daniels case. Though she is not named in the document, people familiar with the matter identified her as the alleged victim. He is charged with diverting some of the book's proceeds and spending it on his personal and business expenses.

The other indictment formally charges Avenatti with attempting to extort the athletic apparel company Nike in a separate case connected to his arrest in March.

"Michael Avenatti abused and violated the core duty of an attorney — the duty to his client," said Manhattan U.S. Attorney Geoffrey S. Berman. "He blatantly lied to and stole from his client to maintain his extravagant lifestyle, including to pay for, among other things, a monthly car payment on a Ferrari. Far from zealously representing his client, Avenatti, as alleged, instead engaged in outright deception and theft, victimizing rather than advocating for his client."

According to the book money indictment, Avenatti "stole approximately $300,000" from Daniels and has not repaid about half that money.
Avenatti, who has already been accused in California of stealing millions of dollars from his clients, has denied any wrongdoing.


After the indictment was unsealed Wednesday, Avenatti tweeted: "I will be fully exonerated once the relevant emails, contracts, text messages, and documents are presented . . . No monies relating to Ms. Daniels were ever misappropriated or mishandled. She received millions of dollars worth of legal services and we spent huge sums in expenses."

Avenatti rose to national prominence as an attorney for Daniels, who has said she had a sexual encounter with President Trump years ago and was paid during the 2016 presidential campaign to keep silent about her claims.
Avenatti, of course, first came to national attention as the attorney for Stephanie Clifford, known in the adult film business as Stormy Daniels. That representation apparently ended sometime last year, likely when Daniels discovered that Avenatti had conspired to take money from her without her permission. In any case, during the time that he was representing her, it was clear that he was seemingly more concerned with promoting himself than protecting his client's interests. He used his appearances on various cable and broadcast news outlets to attack President Trump politically, for example, and at one point he was even considering running for the Democratic Presidential Nomination. In the end, though Avenatti decided against a run, although that came after he had made several appearances in Iowa at Democratic Party events.
Avenatti's name also came up in connection with the Brett Kavanaugh allegations and the charges of sexual assault that were leveled against the candidate. Just prior to the hearings that featured Kavanaugh and Christine Blasey Ford, Avenatti said he had a client who had allegations against Kavanaugh and his friend Mark Judge. That client, later identified as Julia Swetnick, claimed that she had knowledge of activities by Kavanugh and Judge against women in the Washington, D.C. area that took place around the same time that Blasey Ford had alleged her attack took place. In any event, that woman never came forward. This was not dissimilar to the claims that Avenatti made during his representation that he had heard from other women who had also been paid off by President Trump and/or his lawyer Michael Cohen to keep quiet about affairs with then-candidate Trump. Those women also never came forward.
Based on the indictment, it appears that what happened here is that Avenatti attempted to divert money that was going to be paid to Daniels as an advance on her book deal to pay off fees she may or may not have owed him and his law firm. Since he didn't negotiate that deal, though, the only way he could do that is to get Daniels' agent to divert all or part of the advance she was entitled to into Avenatti's bank account. The problem Avenatti faced is that he couldn't do anything to get the money being paid to Daniels on her book deal without her permission, which she was apparently unwilling to give. To accomplish this, he apparently forged Daniels' signature on documents and took other steps that resulted in part of that advance being diverted without Daniels permission. If true, this is a clear case of fraud, and a fairly drastic case of one at that. The second indictment is unrelated to Daniels apparently and relates to Avenatti's representation of another, unidentified, client who had a dispute with Nike. That indictment alleges that Nike used that representation to attempt to extort money from the corporation for his own benefit.
These allegations are not the first that have been raised against Avenatti since he became prominent due to his representation of Daniels. He has been the subject of multiple lawsuits in California from former clients and business partners, has filed for bankruptcy protection at least once, and is apparently under investigation by the California State Bar for other alleged offenses. Among the more serious charges against him not contained in these indictments is the charge that he stole millions of dollars from a mentally ill man who had been a client. Obviously, if he is convicted on these charges he would most likely be disbarred in addition to whatever sentence he may receive in Federal Court.
Obviously, Avenatti is entitled to a presumption of innocence with respect to these charges, the Indictments here are so full of details that, if accurate, it's hard to see what defense can be raised in response. In any case, all of this reinforces the feeling I always had about Avenatti whenever I saw him on television. It always seemed as if he was more interested in self-promotion than he was the interests of his client, and these charges would seem to confirm that. Assuming that they are true, this would seem to confirm my initial instincts.
In any event, here's the indictment in the Stormy Daniels case:
United States v. Avenetti D… by on Scribd
And here's the Indictment in the Nike case:
United States v. Avenetti D… by on Scribd