Michael Avenatti For President?
Surely a celebrity hound with no political experience can't become President. Right?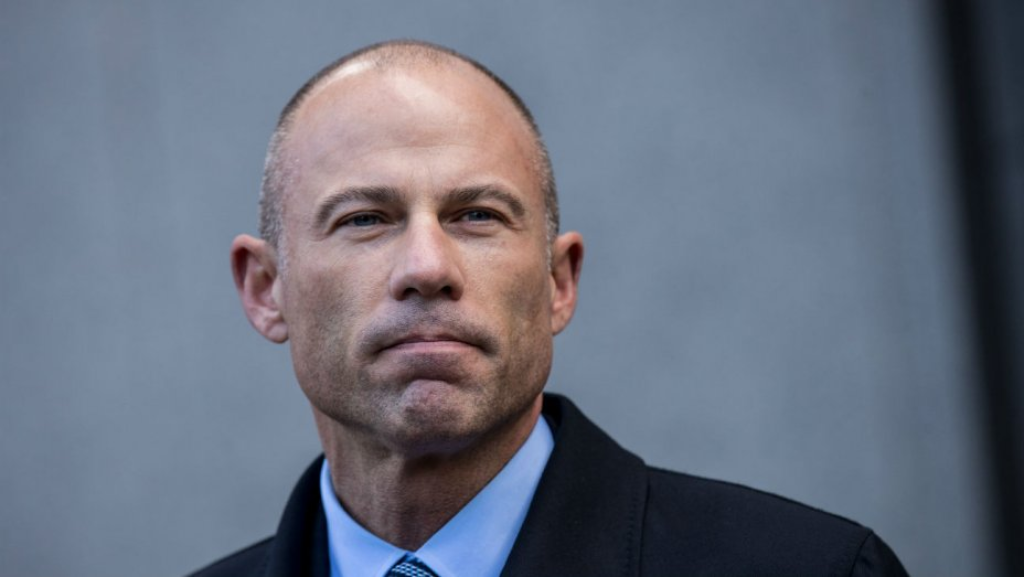 Michael Avenatti, the California attorney who first came to public notice for his representation of Stormy Daniels and later became involved in the Brett Kavanaugh mess via his representation of Julie Swetnick, is not-so-quietly assembling a bid for the Democratic nomination in 2020:
LOS ANGELES — Michael Avenatti has assembled a team of Democratic political veterans who are helping him coordinate meetings with donors, connect with national and state party officials, craft messaging and build out a digital fundraising apparatus designed to enable a 2020 presidential bid.

Avenatti's already long prospects suffered a blow Thursday after he was quoted in Time magazine as saying the Democratic presidential nominee who will battle President Donald Trump "better be a white male" —remarks he contends were taken out of context. The same day, the Senate Judiciary Committee referred Avenatti and his client Julie Swetnick to the Justice Department for an investigation over accusations she leveled last month against Brett Kavanaugh, then a Supreme Court nominee.

But the Los Angeles-based attorney most famous for representing porn actress Stormy Daniels fought back aggressively against Time magazine and Grassley, and said Sunday he intends to move forward in his preparations with a team of 12 core political advisers, some on an informal or part-time basis.

On a recent afternoon in a Los Angeles brewhouse, a sharply dressed Avenatti, occasionally turning heads in seeming familiarity, argued that the campaign professionals and donors quietly showing interest in his campaign — some of whom have extensive Clinton ties — would shock his foes.

"I think a lot of people underestimate me," Avenatti told POLITICO. "I'm battle-tested, unlike some of the other likely candidates. They're not tough enough. … If you put them in a kinder, gentler time; or against someone else? They'd be great. They'd be better than me. But they don't have a chance in hell against Donald Trump."

That's how Avenatti is positioning himself: a ferocious foil to Trump, uniquely skilled at drawing blood from either White House or courtroom adversaries, all the while projecting a gritty authenticity that escapes polished politicians. In a possible field of sitting U.S. senators and a former vice president, Avenatti believes he would stand out as the anti-establishment candidate who's tough enough to bring the fight to the president.

Two sources close to the Avenatti operation confirmed that John Robinson, who worked as a chief operating officer for Bernie Sanders' 2016 campaign and has worked with former presidential candidates John Edwards and Al Gore, has consulted with Avenatti for about two months. If Avenatti runs, he is likely to tap Robinson as his own operations chief, the sources said.

Also among those whom Avenatti regularly, but unofficially, seeks advice from is Jack Quinn, a former White House counsel under Bill Clinton. Quinn said he plays no formal role in any campaign but acknowledged he's given Avenatti advice as he would to any potential 2020 candidate.

Quinn's wife recently threw a private dinner for Avenatti at the couple's home, bringing him before D.C. media, while Quinn took Avenatti to an economic summit event in Washington, according to an Avenatti aide.

Another experienced Democratic hand, Adam Parkhomenko, a Hillary Clinton adviser who founded the Ready for Hillary super PAC, is acting as a liaison between Avenatti and Democratic National Committee members, superdelegates and state party leaders.

"He's absolutely the person I'm supporting in the 2020 primary, should he decide to run," Parkhomenko told POLITICO. "I think he is 90 [percent] to 95 percent leaning toward doing it."

Last week, Avenatti announced Roger Salazar, a Sacramento-based operative, would help handle media. Salazar's political pedigree includes advising the Clinton White House and Hillary Clinton's presidential campaign. Tracy Austin, a Los Angeles consultant, is assisting with fundraising and Amy Wills Gray, who also served as the Ready for Hillary committee treasurer, is acting as treasurer and compliance officer for Avenatti's The Fight PAC.
Many Democrats, though, aren't too thrilled about the idea of an Avenatti candidacy:
"The institutional Democrats now look at Avenatti as a threat. Now they've got to discredit him and blame him," said David Betras, the Mahoning County Democratic Party chairman who this summer met Avenatti in his visit to Youngstown, Ohio. "They weren't blaming him in the spring when he was knocking the socks off of Donald Trump and Michael Cohen. They weren't calling him a bad guy then."

To many Democrats outside of Washington, Betras said, Avenatti is admired as an anti-Trump icon — the onset of the Stormy Daniels narrative, he explained, made widely public the idea that Trump's personal attorney acted as a fixer.

"When our Democratic base was dead, beaten and broken, he came and breathed life in the party," Betras said. "No one else was breathing life into the party. No one else was doing that."

Avenatti, who has said he expects to make a formal decision by Jan. 1, will still need to clear up some issues surroundinghis personal life. Last week a story posted in the Daily Beast detailed a trove of legal entanglements facing Avenatti, including tax liens, a failing coffee business, unpaid rent and eviction proceedings.
When Avenatti first started talking about running for President, I honestly thought it was mostly a publicity stunt not all that different from the media-heavy manner in which he was representing Stormy Daniels in the various legal matters involving the President. In the past month or so, though, it's as if he's essentially abandoned the Daniels matter, not to mention Julie Swetnick's allegations against Justice Kavanaugh, and embraced the role of someone who clearly seems to relish the media attention that comes with being an outspoken critic of the President of the United States. In addition to apparently assembling what appears to be what could turn into a campaign team, he's also spent time speaking in front of Democratic groups in Iowa, New Hampshire, and other early primary states. Additionally, his appearances on cable news have concentrated not on the latest developments in his representation of Stormy Daniels, who seems to be on the back burner at this point, but on himself and his nearly relentless attacks on the President of the United States, something that the Democratic audiences he speaks in front of seem to be enjoying.
As a practical matter, it seems unlikely that Avenatti will be much of a contender for the Democratic nomination if he does decide to run. He's never held political office nor has he ever run for office. Indeed, there's no sign that he's ever really been much of a political person at all. Instead, he seems to have concentrated on becoming a celebrity lawyer while at the same time racking up debts related to the collapse of a previous law firm and divorce. Surely, such a candidate would never have a chance of winning the nomination of a major American political party much less the Presidency.
Right?
Right?
Okay leaving aside the Trump analogy, the idea of Michael Avenatti being able to rally Democrats behind him seems unlikely. The Democratic Party is far different from the GOP, and the skills it takes to win the party nomination far different. For example, it's unlikely that Avenatti helped himself very much with his recent comment that the Democratic Party would lose in 2020 unless it nominates a white man, even though he arguably has a point in his observation that the party needs to find a way to appeal to the white working class voters who voted for Obama in 2008 and 2012 and then turned around and voted for Trump in 2016. Additionally, while his somewhat abrasive tone is entertaining it seems unlikely to be the kind of thing that will go over well in a primary fight against candidates far more experienced than he is. Then again, this is Donald Trump's America so who really knows what the rules are anymore.