Grammar Rules and Usage
The NYT stages an interesting debate on "Which Language Rules to Flout. Or Flaunt?"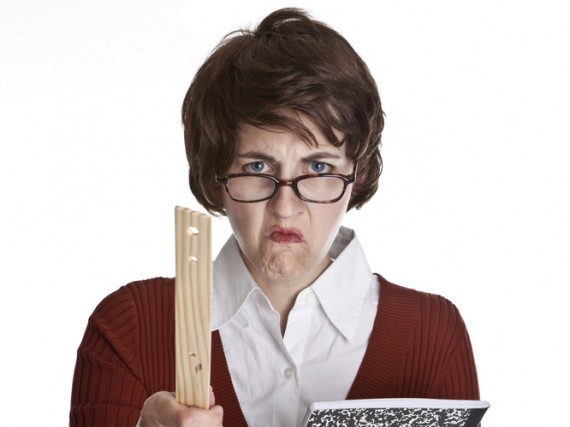 The NYT stages an interesting debate on "Which Language Rules to Flout. Or Flaunt?" featuring Black's Law Dictionary editor-in-chief Bryan Garner and The Economist's Robert Lane Greene. The former is mainly a "prescriptivist," insisting on close adherence to grammar rules, and the latter mainly a "descriptivist," arguing that the way language is actually used should be our guide rather than arbitrary rules.  I use the mainlys because, in the course of the exchange, it's clear that there's not all that much light between the two men's positions.
As for my position on the matter, Greene captures it perfectly here:
What do we do when what we want the rule to be conflicts with what great writers actually do? I submit a meta-rule: When a proposed rule and actual usage conflict, the proposed rule is false, and actual usage should be our guide.

This takes some unpacking. Whose usage, in particular, should constitute our rules? But this is not so hard: when we're describing standard edited written English, we look at standard edited written English to derive the rules. If a usage appears only very rarely, and is widely condemned, we call it a mistake. If it appears again and again from the pens of great writers and is printed after oversight by professional editors, the usage must be accepted. [emphasis mine]
Formal American English has changed considerably in the four decades since I started grade school. Most obviously, we've become much more conscious about gender and have thus done away with the use of the generic masculine. But we've generally trended towards more informal conventions. We capitalize far fewer words now. Commas are used much less frequently. Hyphenated adjectives have all but disappeared, as has the distinction between acronyms and initialisms. Dashes have replaced parentheses and restrictive clauses in most writing.
But Greene's distinction is important: It's not just that "people" have abandoned old rules and adopted new practices, it's that our best writers have done so under the supervision of editors. If the pages of The New York Times, Vanity Fair, and Random House consistently drop old conventions for new ones, it's an indicator that our language has evolved, not that error is rampant.