How Sick Do You Have To Be To Get Treatment?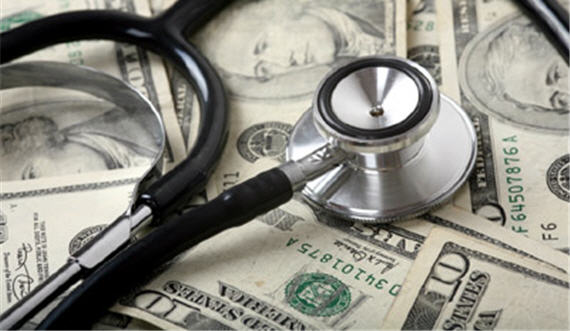 Megan McArdle has been suffering with a severe autoimmune disease that affects the thyroid with some debilitating and generally unpleasant side effects. Treatment has reduced the symptoms greatly, thankfully, but they have her wondering about medical protocols in general:
Thyroid deficiency is measured by checking the levels of something called Thyroid Stimulating Hormone (TSH). When your thyroid levels are too low, your body releases TSH to get things moving again. Only if your thyroid is conking out, the TSH doesn't do much, so your body releases more. Most labs consider the "normal" range to be somewhere between 0.5 and 5.

The American Association of Clinical Endocrinologists now considers this to be too conservative; they've revised their guidelines to between 0.3 and 3. My TSH levels were right at the edge of the new, narrower range.

There are real risks to taking too much thyroid hormone–it can cause heart palpitations and increase your risk of fractures. Unfortunately, too little thyroid hormone can leave you fat, bald, constipated, and depressed.

Doctors used to treat mostly based on symptoms; they kept giving you thyroid supplement until you lost weight, regained your hair, and perked the hell up. If you developed heart palpitations, sweating, insomnia, or anxiety, they cut back your dose.

But then it became easier to test for TSH. Guidelines were developed–conservative guidelines that erred on the side of hypothyroidism, since being hyperthyroid can kill you, while being hypothyroid just, well, makes you fat, bald, constipated, and depressed.

As a result, as thyroid patients have now been complaining for years, doctors stopped paying attention to the symptoms. They treated the number instead of the disease. As long as your levels were under 5, they told you that you were fine and there was nothing more they could do.

[…]

The more we rely on a central board to make decisions for huge numbers of people, the more tempted we are going to be to rely on metrics which can be collected, aggregated, and mined for data. Where does that leave the thyroid patient with "normal" blood levels . . . and a collection of vague, frustrating–but nonetheless very real–symptoms?
Megan found a doctor willing to be aggressive and the treatment has greatly improved her quality of life. Presumably, many if not most patients lack the means or fortitude to do that and simply suffer on the basis that the doctor is the expert.
My gut instinct is to err on the side of quality of life while monitoring for signs of over-treatment. The metrics don't mean much if the patient is miserable, after all.
Alas, an "evidence-based" approach is easier to sustain institutionally. Doctors are at the mercy of insurance companies and being able to point to specific chemical thresholds as a basis for ordering additional tests and doling out treatments is useful in defense against charges that they're exceeding normal rates of prescription. Similarly, numbers are helpful in justifying actions before professional boards and juries when bad outcomes occur.