I Don't Even Know What to Say…
More of the wit and wisdom of the 45th President of the United States.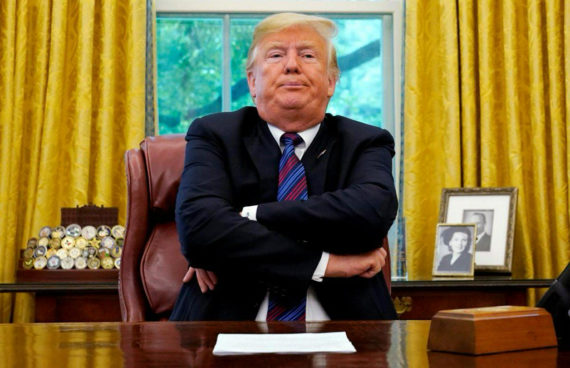 More concerning statements from the President of the United States. In the first he congratulates Poland in the context of an event that is supposed to mark the anniversary of the start of WWII (congratulate them for what?), and he then goes on a non sequitur about the number of Polish Americans in the US (the clip about guns isn't exactly confidence-inspiring, either).
Like the Cat5 business, this is just profoundly weird. He lacks even the ability to speak some platitudes about the anniversary of WWII.
In the second he clearly demonstrates no clue about what is currently happening in Colombia, a major US ally.
The context is that one of the leaders of FARC calling for a return to the armed struggle (Colombia's Former FARC Guerrilla Leader Calls for Return to War). While I would not expect any president, let alone Trump, to be able to deliver a lengthy extemporaneous speech on this subject, I would expect any president to has at least some idea of what was going on.
His indifference and ignorance are stunning (albeit, neither is surprising). I would note that US leadership might have helped pressure the Colombia government towards implementation of the peace process. Instead, Washington has been indifferent at best.
The vacuity of this president is truly amazing.
Do I believe this guy asked if nuking a hurricane would stop it? Yes, yes I do.