Ivory Coast By Any Other Name …
Is calling Côte d'Ivoire "Ivory Coast" linguistic colonialism? Where do we draw the line when English names for countries go out of vogue?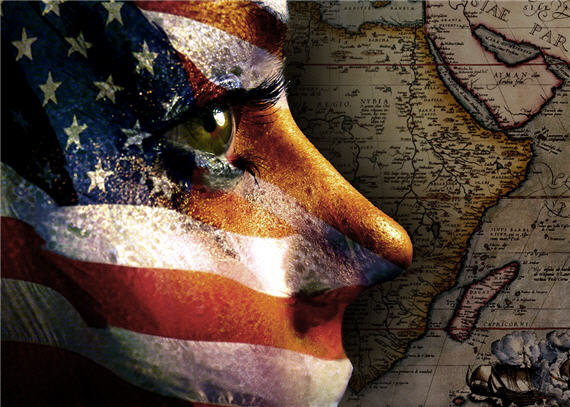 The bizarre goings on in Ivory Coast, in which Laurent Gbagbo is refusing to step down from the presidency despite losing an election and thus civil war seems quite likely, has brought the seldom-talked-about-in-America country into the news.   And some, including Chris Albon, are wondering why the hell American newspapers such as NYT continue to call the place "Ivory Coast" despite the country's being named "Republic of Côte d'Ivoire" and the government's having insisted for more than a quarter century that we call it "Côte d'Ivoire" rather than the colonial era "Ivory Coast."
My initial response:  "What else would they call it: They're an English language newspaper."
When several others, including Kurt Schlichter, Jayvie Canono, and Josh Trevino concurred, Albon jokingly accused us of "Linguistic colonialism."
My general rule on these matters is that, when a longstanding English name for a place exists, we should use it.  That's doubly true when the local name is hard to say in English and exponentially so if it can't be spelled without digging out special characters not on the standard English keyboard.   We call Germany "Germany," not "Deutschland."   Ditto "Florence" vice "Firenze," "Munich" vice "München," and so forth and so on.
But how far should we take this?   Schlichter chimed in with "To me, Burkina Faso always was and always will be Upper Volta."  To which Trevino added, "And Rhodesia, please."   Canono wondered, "[I]s it still okay to call it 'Burma' and not the militarily-decreed 'Myanmar?'"
I don't have a hard and fast rule that covers all these cases.   Typically, when there's a genuine renaming of a place, as happened in the first two of these examples, my tendency is to go along with the new name.   "Burkina Faso" is as different from "Upper Volta" is "Muhammed Ali" is from "Cassius Clay."  That "Burkina Faso" and "Zimbabwe" are easy enough to pronounce and write in English makes that choice easier, as does the fact that my government and all the major press have gone along with the transition.
Burma/Myanmar is a distinct case, however.   "Burma" is a British bastardization of "Bamar," which is a local variant of "Myanmar."  The military government issued new English translations in 1989 and insisted on "Myanmar" as the proper address.   Some governments and most press agencies have complied.  Others have not.    The United Nations almost instantly recognized it as did most developing world countries.   The United States, UK, Australia, Canada, and France have not.   I've generally followed the Anglophone practice of ignoring the wishes of the Burmese government on the name change, although I do sometimes use it since I see it so often in the American press.