Joe Biden Raises $15.1 Million In Third Quarter
Joe Biden reported a mostly successful fundraising quarter for the period that ended September 30th,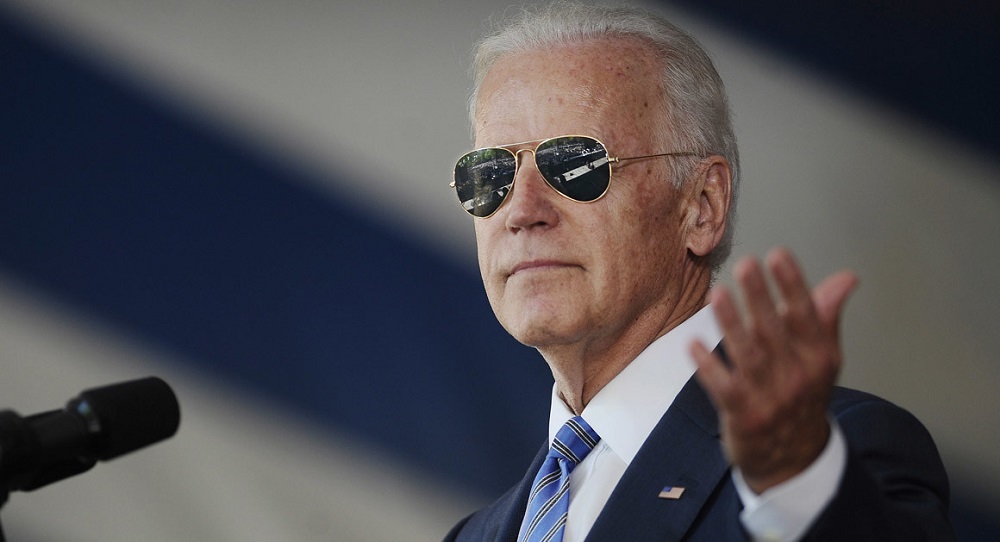 As the Democratic candidates for President continue to release their fundraising numbers we're getting a new measure of their support base and the state of their campaign organization and, as with the polls, we're basically seeing two different tiers showing up. The latest candidate to release numbers was Vice-President Joe Biden, who released his somewhat lower than expected numbers late yesterday:
Joe Biden raised $15.2 million during the past three full months of his presidential bid, less than his rivals Bernie Sanders and Pete Buttigieg and $7 million less than his own campaign raised during the previous fundraising quarter.

Biden released the total during a difficult moment for his campaign. He is under a barrage of attacks by President Donald Trump over his son Hunter Biden's dealings with Ukraine while Biden oversaw U.S. policy toward the country. And he has seen his status in the polls slip as Elizabeth Warren slowly gains status as the new potential front-runner in the Democratic primary race.

The former vice president announced the figures during a high-dollar fundraiser in California's Silicon Valley on Thursday. He emphasized that he had raised the $15.2 million "in the middle of summer," a time when wealthy donors often head out of town on vacation and are disinclined to write checks to campaigns.

Biden's summer fundraising slump points to his campaign's current reliance on these wealthy donors. Sanders and Buttigieg have both built large bases of donors online.

Sanders brought in $25.3 million in the quarter that lasted from July through the end of September, while Buttigieg — who has a base of donors both online and for high-dollar, in-person events — raised $19.1 million, according to totals released by the campaigns.

The Biden campaign said 56 percent of its donors in the most recent quarter were new supporters. The average donation of $44.
This number is less than the $21.5 million that Biden raised in the second quarter of the year which was a fairly impressive number given the fact that he had not entered the race until three weeks into the quarter. As far as the numbers for the just-concluded quarter, this number puts him behind Senator Bernie Sanders, who raised some $25 million, and Mayor Pete Buttigieg, who raised $19.1 million, but ahead of other candidates such as Senator Kamala Harris, Andrew Yang, and Senator Cory Booker, who reported their numbers earlier in the week. Other candidates, including Senator Elizabeth Warren, have yet to report their quarterly numbers.
This report from the Bisen campaign comes at the same time that nationwide polling, as well as polling in some early states such as Iowa, New Hampshire, and California show Elizabeth Warren gaining on the former Vice-President and even overtaking him in some polls. It also comes about ten days prior to the next debate, which will take place in Ohio on October 15th. While Biden's numbers are respectable, they also show that the 2020 race is going to be far from a christening for the three-time Presidential candidate, although nobody reasonably expected this to happen. In any event, the campaign is heating up, and Biden seems well-situated to be competitive for the balance of it.