Keystone and Executive Fiat
President-Elect Biden is planning a big first few days, Congress be damned.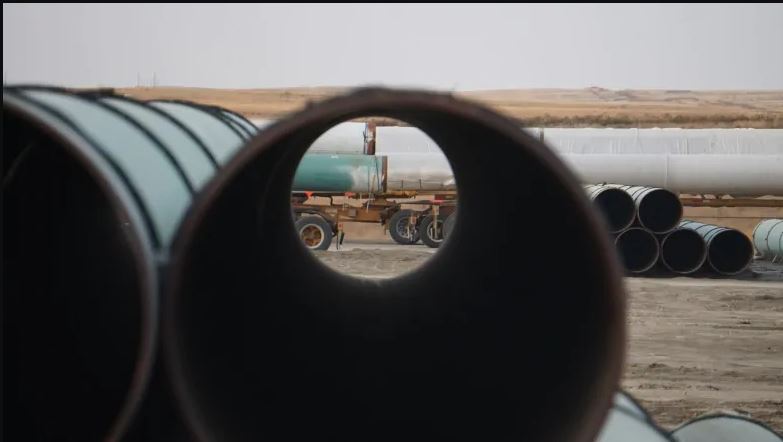 CBC broke this story ("Biden indicates plans to cancel Keystone XL pipeline permit on 1st day in office, sources confirm") yesterday afternoon:
U.S. president-elect Joe Biden has indicated plans to cancel the Keystone XL pipeline permit via executive action on his first day in office, sources confirmed to CBC News on Sunday.

A purported briefing note from the Biden transition team mentioning the plan was widely circulated over the weekend after being shared by the incoming president's team with U.S. stakeholders.

The words "Rescind Keystone XL pipeline permit" appear on a list of executive actions supposedly scheduled for Day 1 of Biden's presidency. 

The list shown to stakeholders is a lengthier version of a list already reported in the media based on a memo released publicly over the weekend by Biden's chief of staff Ronald Klain. That publicly reported memo from Klain did not mention Keystone XL, but cautioned that the memo was not a complete list of planned actions.

The Biden team has announced plans to sign dozens of executive orders in the incoming president's first few days in office.
I don't have the expertise necessary to have a strong view on the merits of Keystone. The economic-environmental tradeoffs are complex and presumably not set in stone.
For those who aren't regulars: I supported Biden in the primaries as the meh among equals and enthusiastically backed him over Trump in the general. And, because he's a relatively moderate, pragmatic leader, I tend to trust his instincts—even moreso given the quality of the senior team he's assembling.
My concern, though, is one of process: it simply makes no sense to have decisions of this magnitude being made on the whims of a single individual.
Something like Keystone is a long-term project. Once started, it should only be stopped after approval from Congress.
The same is true for arguably larger decisions like U.S. participation in something as far-reaching as the Paris Climate Accords. Under our Constitution, that should only happen with the signature of the President and a vote of sixty-seven United States Senators. Yes, that's a giant hurdle. It is what the fundamental law of the land requires.
I've only skimmed the full list but there are clearly some measures—mandating of mask-wearing on federal property—that are fully appropriate matters for executive discretion. But it's not obvious to me how overturning the so-called "Muslim ban"—which I absolutely support—can be done by fiat. The courts, quite rightly, held President Trump to the standards of the Administrative Procedures Act. How can those procedures have possibly been met hours into a Biden presidency?
Beyond the particulars, the Trump presidency has reinforced my pre-existing biases on this front. The person occupying the Oval Office simply shouldn't have this much unchecked power. It's easy to become complacent when it's your guy snubbing his nose at a recalcitrant Congress controlled by the other party. But what goes 'round comes 'round.