LGBTQIA2+
An acronym has slowly morphed into a mnemonic device.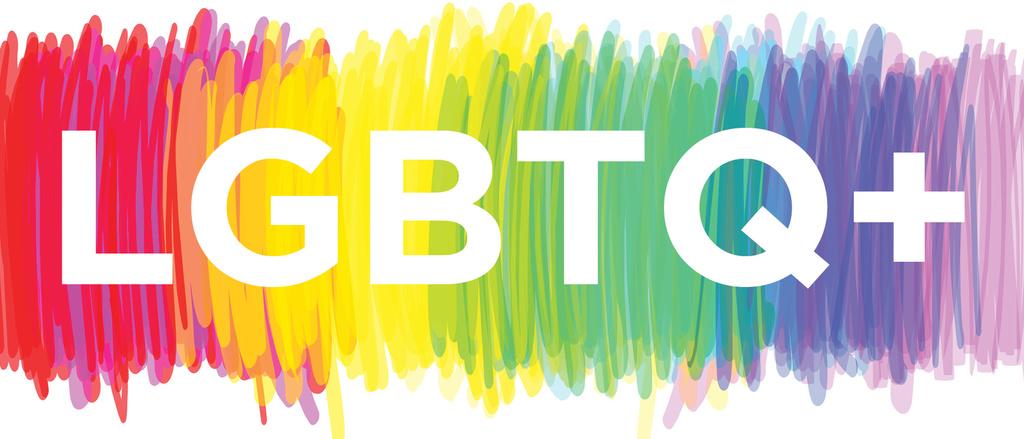 The CNN Business headline "Starbucks workers at 150 stores go on strike over Pride decorations" caught my attention but the story was something of a nothingburger: workers at some locations say corporate has restricted decorations celebrating Pride month in some locations and corporate says it has actively encouraged Pride celebrations in all company-owned stores.
I did note, however, that the workers' statement complained of "hypocritical treatment of LGBTQIA+ workers," while the corporate statement declared, "We unwaveringly support the LGBTQIA2+ community."
We're officially at the point where the understandable impulse toward inclusion has gone so far that, not only do we no longer have consensus on what the acronym is anymore but, I'd wager, most well-read folks who generally support letting others live their lives in peace have no idea what all the letters and symbols even mean. Given that language is supposed to communicate, that strikes me as a sign we need to rethink the nomenclature.
And, no, this isn't some cheap "LGBTQLMNOP" joke.
I've seen us go from "gays and lesbians" to LGB to LGBT to LGBTQ. And I've seen variants from there, notably LGBTQ+. Hell, I use those acronyms with some frequency here. From a cisgender perspective, one would think the Q would have covered all of the bases no already hit with LGBT. And, certainly, the + should have done so.
The only other example of this phenomenon that I can readily think of—and the one that long ago caused me to coin the phrase "what was once an acronym has become a mnemonic device"—is one in military circles that took a similar evolution for similar reasons.
What was once command and control, or C2, evolved over a period of decades into C3 (command, control, and communications), C3I (command, control, communications, and intelligence), C4I (command, control, communications, computers, and intelligence), C4ISR (Command, Control, Communications, Computers, Intelligence, Surveillance, and Reconnaissance), and C5ISR (Command, Control, Communications, Computers, Cyber, Intelligence, Surveillance, and Reconnaissance). I've seen instances of C6ISR with "combat systems" as the 6th C and some attempts to add "space" in as an extra S.
At a macro level, all of the additional letters simply add nuance to the original C2; they are simply mechanisms for commanding and controlling or domains/tools in which commanding and controlling take place. At the same time, each additional letter/number adds useful nuance. But we've long since gotten to the point where the acronym has lost utility as an acronym—it's too much of a mouthful to be useful in conversation. And we got there the same reason as we've gotten to LGBTQIA2+: stakeholders successfully lobbying for their niche to be acknowledged.
Returning to the LGBTQIA2+ acronym, we'd likely be better off adopting "queer" or some new coinage altogether to encompass all the non-vanilla flavors of sexual identity and orientation. But, rather clearly, nine letters and symbols is too unwieldy for conversation. Not only is that a lot to remember, there just aren't a lot of nine-syllable words in routine use.