Liberty and False Comparisons
It's not hypocritical or racist to support an aggressive pursuit of terrorists while getting outraged over abuses of Americans' liberties.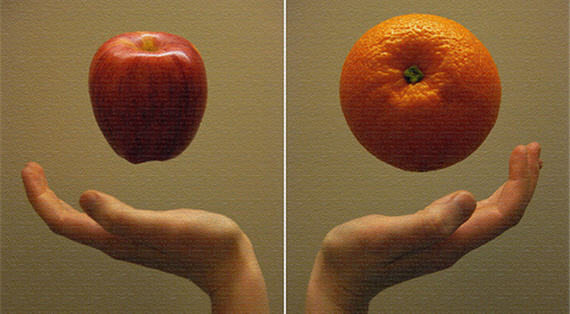 I've been pretty consistent over the years in siding with liberty over authority in the fight against terrorism.  Whether the president has been a Republican or a Democrat, I've opposed the creation of a Department of Homeland Security, the federalization of airport security screenings, torture of accused terrorists, unlimited detention of prisoners, declaration of citizens as illegal enemy combatants and denying them habeus corpus rights, and even the use of language that suggested that people who disagree with my views on various issues are unpatriotic.
But one argument that I'm seeing a lot over the last couple of days strikes me as bizarre.
The Transportation Security Agency's new airport passenger-screening procedures, which force airline passengers to submit to a full-body scan or an invasive frisk, is turning Dick Cheney's biggest fans into latter-day Ben Franklins.

The conservative, torture-friendlyWashington Times, declared that "a balance must be struck between reasonable security measures and the maintenance of a free society." Abu Ghraib was a fraternity prank, but getting frisked at the airport is a sign of, to quote the Times, "Big Sister's police state."
So, of course, to wingers the necessity to violate people's rights to confront allegedly existential threats becomes much less compelling when it's their rights being violated. Hence, the inevitable calls from conservatives that the new TSA policies not be applied in a manner consistent with the equal protection of the laws.
Now, again, I opposed the maltreatments at Abu Ghraib, which were abuses of power carried out by criminals for their own amusement to the detriment of America's goals in Iraq and the region.
But it's certainly possible to construct an ethical, reasonable argument wherein those entrusted with defending our nation would be justified in using extraordinary measures against foreign nationals, particularly those captured in combat against American citizens, who are strongly suspected of being terrorists.   And it's possible to hold that position and yet think it's outrageous to subject grandma and 6-year-olds to invasions of their privacy as part of an absurd demonstration of security theater.
I think waterboarding Khalid Sheik Mohammed was not only legally and morally questionable but unnecessary and likely counterproductive.  But I can understand why President Bush and Vice President Cheney might think otherwise.   Regardless, he's, to a virtual certainty, a terrorist and mass murderer.   Conversely, those people being subjected to the indignities of the TSA are, to an even higher degree of certainty, American citizens under zero suspicion of a crime.
Similarly, one needn't be a racist or a reactionary to think that different levels of scrutiny ought be applied to Muslim males between the ages of 25 and 35 than to Hispanic toddlers or Jewish grandmothers when screening for potential terrorists.   "Profiling" based on race, gender, or ethnicity alone, naturally, would be not only unlawful but stupid.   But it makes sense to limit one's attention to those who are plausibly suspects.