Limits of Transparency
If lawyers and MBAs don't understand their mortgage documents, what chance do the rest of us have?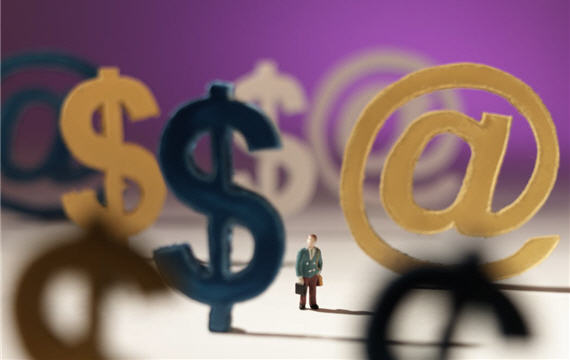 Megan McArdle and new hubby Peter Suderman are buying a house, a first time experience for both.   And she's had a startling realization:
Actually going through the mortgage process is a reminder of one of the reasons that things went so badly wrong during the housing bubble; we are inundated with paper.  There are disclosures about the Mortgage Disclosure Improvement Act telling us we have seven days to review any change in our APR; disclosures about the Home Valuation Code of Conduct, even a disclosure solemnly informing us that the bank intends to check credit scores and may not loan us money if there's a bad payment history of too much debt.

I'm pretty good with paperwork, and I understand all the terms being used (not to mention the laws being referenced), and I find it impossible to keep track of it all mentally–especially when you add in the tax returns, the W-2s, the bank statments and sworn certifications that all the money being used was legitimately earned or received as gifts.  In fairness, we're going through our credit union, which is apparently especially bureaucratic, but still–it's very easy to develop a sort of attentional blindness and keep signing things.  I requires heroic effort to read every document.

This illustrates, I think, the limits of transparency.  Much of this paperwork is the product of earlier acts designed to help uninformed borrowers deal with the complexity of their loans.  If you read and understand all of it, perhaps you do.  But there's so much of it that it's relatively easier to overlook something.
She spends the rest of the essay noting that simplifying the process to make it harder to cheat naive purchasers comes at the price of making it more difficult for savvy buyers to customize loans to best fit their circumstances.  Which, of course, is right.
What's noteworthy is that Megan has an MBA from one of the top schools in the country and both she and Peter are almost certainly in the 99th percentile of intelligence.   If the process is confounding to them, it's simply unfathomable to normal people.
In this instance, at least, I'm one of them.   A PhD in political science doesn't provide much in the way of specialized training for navigating the forms, although I happen to have taken a few law courses along the way.  Of course, that was more than 20 years ago now.
Between us, my wife and I have signed mortgage paperwork at least a dozen times either separately or together.  And we pretty much take the opposite of Megan's approach:  We just sign where they tell us as quickly as possible, reading nothing except whatever's written or typed into the blanks.   We've already had whatever questions we had answered by our mortgage broker, who we've used at least a half dozen times.  And we figure that the rest of it is just the standard legalese.
Interestingly, we don't take that approach to buying automobiles.  Despite it being a comparatively minor purchase, we read far more carefully.   Why?   Because we trust the system much more in the case of home purchases, feeling much more likely to be cheated by automobile dealerships.  Partly, that's because of the sleazy nature of that business, where even straightforward cash transactions seem like an elaborate con game.   Mostly, though, it's because mortgages are much more standardized and regulated.
Despite the paperwork itself being complicated, people signing mortgages generally know what they're getting into.  The Truth In Lending disclosure is pretty simple and tells you all you need to know; the rest is there for the lawyers.  The problem isn't lack of transparency but lack of a crystal ball and poor risk analysis.
People know that they're signing up for an interest-only loan with variable interest rates.  But they don't plan adequately for when interest rates skyrocket and their monthly payments go up radically.   They don't really understand that a 2 point hike in their interest rate translates into something radically higher than a 2 percent hike in their monthly bill.
People know that, if the value of their home drops by 20 percent, they'll be underwater on their loan and stuck with it, unable to refinance when their ARM runs out or to sell it and walk away whole.   But they think the value of their home will instead increase by 20 percent — or more! — and they'll be in the clover.
This isn't a problem fixable by better disclosure.