Man Loses Parole For Calling Family to Tell Them of Parole
Dwayne Kennedy will spend 5 more years in prison for using a cell phone to call his family to tell them he'd been paroled.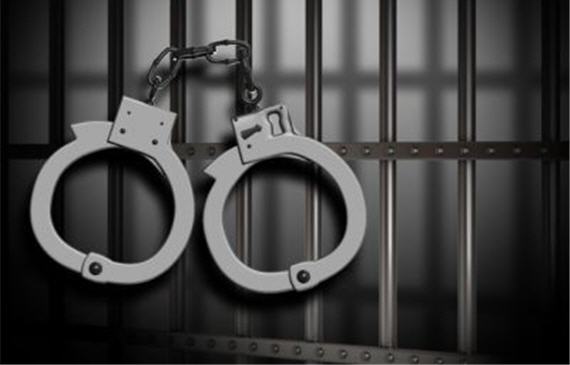 Dwayne Kennedy managed to get paroled despite a life of violent crimes, only to lose said parole for using a cell phone to call his family to tell them he'd been paroled.
LA Times ("Borrowed cellphone slams prison cell shut")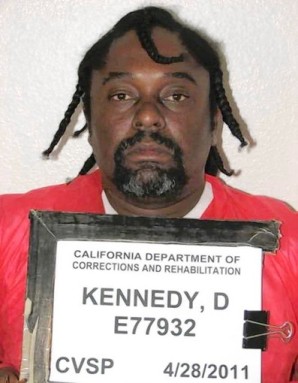 Dwayne Kennedy threw a man from a moving car in 1988, but that's not what's keeping him in prison today. It's not the inmate he stabbed 17 years ago either; the state parole board forgave him that.

Instead, California prison officials are keeping Kennedy locked up for an extra five years — costing taxpayers roughly $250,000 — because guards caught him with a contraband cellphone he says he borrowed to tell his family he had just been granted parole and was coming home.

It was "just stupid on my part for even using it," Kennedy told a pair of parole commissioners convened in June 2010 to decide his punishment for breaking prison rules. But "cellphones are just everywhere in prison nowadays…. It's easy to borrow one from a guy," Kennedy said.
Glenn Greenwald tweeted, "Just as he's about to be paroled, inmate gets 5 more yrs for using a cellphone to call his family" and appended the hashtag #AmericanJustice. Now, technically, he didn't get five more years for using the cell phone. Rather, his parole was revoked and he'll have to serve an additional five years of his original sentence before getting another chance to request parole. But Greenwald's right that the effect is the same.
This is a rather silly result here. Presuming that Kennedy deserved parole in the first place–and I have no reason not to defer to the parole board's judgment on that question–another five years in prison and half a million in expense to the taxpayers seems a ridiculous consequence of a seemingly minor infraction.
The rationale behind the rule, however, is perfectly reasonable:
Phones are so prevalent in California prisons that even highly scrutinized inmates can get their hands on them. Charles Manson has been caught with two. Inmates have used cellphones to run drug rings, intimidate witnesses and order violent attacks on the outside. Despite state leaders' rising anxiety over inmates obtaining phones, smuggling them into prisons wasn't against the law until this month.

Gov. Jerry Brown signed a bill on Oct. 6 making it a misdemeanor punishable by up to six months in a county jail. Brown also issued an executive order that requires prison officials to increase the number of random searches of employees and to determine how much it would cost to send them through airport-style screening on their way into work.

Under the new law, most inmates caught with phones face losing 90 days of credit earned for good behavior.

In Kennedy's case, using the cellphone derailed his parole bid and effectively lengthened his prison stay by at least five years. That's because a 2008 ballot measure extended the time inmates serving life sentences must wait for a new hearing when they are denied parole or their parole offer is revoked.

When the two parole commissioners met to decide his punishment for violating the cellphone rule, Kennedy said that he had made the calls because he was "overwhelmed and just happy" that he had been granted parole.

"He was so happy…. We were crying and praying," recalled his sister, Yolanda Kennedy, one of the people he called.

But months later, parole commissioners John Peck and Dennis Smith found that Kennedy's willingness to violate the prison rule proved he is an "unreasonable risk of danger to society." They revoked his parole offer and imposed the five-year wait until his next hearing.
This strikes me as sheer bureaucratic stupidity. Kennedy has no "right" to get paroled. He's rather clearly a thug with a history of violence and instability. But it stretches credulity to argue that doing something that itself demonstrates humanity–reaching out to loved ones to share good news–demonstrates a risk of danger to society because there was a rule against it. After all, most of us break societal rules every day going to and from work.