Nanny Imprisoned in Mansion Closet Six Years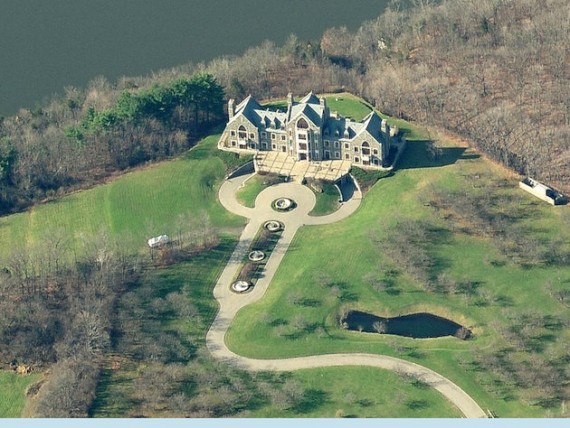 From the files of, Now here's a headline you don't see every day: "Mansion servant enslaved by uber-rich New York family for nearly six years"
A wealthy New York woman is facing criminal charges after being accused of keeping an illegal immigrant as an indentured servant and forcing her to live in a closet for nearly six years.

Documents posted on the Smoking Gun allege that Annie George, 39, and her now-deceased husband, Mathai Kolath George, hired an illegal immigrant from the Indian state of Kerala. The immigrant, identified only as "V.M.," was promised about $1,000 a month in wages to live in the family's 34-room, 30,000-square-foot home, known as Llenroc mansion, which houses a helicopter pad, 15 fireplaces, marble flooring, 24-karat gold gilded ceilings and a glass elevator. V.M. was tasked with taking care of the Georges' four young children, along with performing household duties in the mansion located about 20 miles north of Albany.

New York's minimum wage is $7.25 an hour. Even if V.M. had been allowed to leave the residence at the end of a regular 40-hour workweek, she would have been entitled to a minimum, pretax income of $290 per week, or $1,160 per month.

Instead, the "forced labor situation" (as described in the court papers) was even worse than the already-below minimum wage offer of $1,000 month. V.M. received 85 cents an hour, working 17-hour days, seven days a week, over the 67 months she was kept inside the George residence.
All told, V.M. received only about $29,000 over the five and a half years she was forced to work for the George family.
Somehow, I'm thinking failure to pay minimum wage is not the main story here. Although, judging from the photo, I'm not sure where the hell V.M. would have gone during her off time. I'm guessing she didn't have a car.